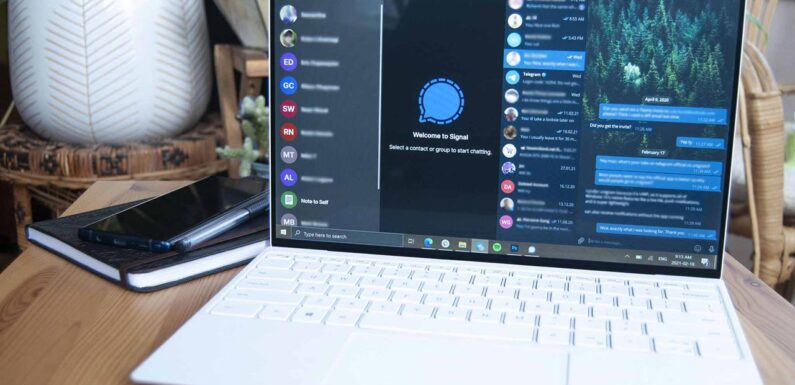 Telegram is the centre of gravity for every crypto community.
Its popularity is triggered by its encryption and security features. The adoption of crypto telegram groups has increased multifold in recent times.
Utilization of the crypto telegram community must be planned along with the rest of your crypto marketing strategy and roadmap from day zero. Here are some growth hacks to boost your presence on crypto telegram groups.
Have community guidelines in place
First things first, you need to clearly define concise guidelines for your crypto telegram channels, and strictly implement them in your community. Having clear guidelines is critical for you since it promotes a healthy climate in your community.
If you notice a user not following the framed guidelines, send them a private message and alert them of the problem. Consider banning them from your crypto telegram community for repeated offences.
Share quality content
Make a content calendar and publish good content in your crypto telegram channel regularly. Organize weekly AMA meetings with thought leaders and influencers, and listen to your telegram users' feedback, doubts, and questions. Create an interactive atmosphere for the members of your crypto telegram channels instead of viewing your crypto telegram community as a one-sided information dump.
Maintain active engagement
By actively communicating with your crypto telegram group members, you can foster a sense of belonging. Few strategies to maintain active engagement in your crypto telegram channels:
Encourage your audience to share their thoughts and feedback about the community.
Create polls for taking feedback from your members.
Listen to their suggestion and thank them for their feedback
Ask them to share their stories and achievements involving your project.
Post a welcome message for every new joinee in the community.
Organize creative activities regularly to engage your community amongst themselves as well.
Host regular events
It's important to have some fun activities within your crypto telegram community. Some event ideas for your channel are:
Create a token or NFT giveaway and reward your members
Create a quiz competition
Host hackathons
Organize meetings to discuss topics unrelated to your project
Organize community referral programs
Make good use of Telegram stickers
Stickers are a widely popular feature of Telegram. You can create personalized sticker packs for free on Telegram and use them as an engagement tool for your crypto telegram community. You can create stickers including your logos, your project's mascot, your project-related visuals, specific terminology etc.
Your audience can download and use these stickers in conversation inside and outside your crypto telegram groups, ultimately becoming brand ambassadors of your project.
Analyze your community data periodically
It's critical to assess the effectiveness of your community. You should evaluate your KPIs to determine which activities are fruitfully and which are not, and to understand what your audience is most interested in. Some questions to ask while analyzing your community data are:
How many members are participating in a discussion?
Which type of content is getting the most engagement?
What is the average engagement of your community?
Post links are getting how many clicks?
How many referrals are you getting?
Cross-promote your Telegram channel on other platforms
Include a Telegram invite link on your website, press releases, blogs, and your other social media profiles. You can also join related crypto groups and discussion forums and share links to your groups without appearing as spam.
Add new moderators for community management
When your crypto telegram community starts growing, it can become hard for you to manage so many users all alone. You can work with a crypto marketing agency to monitor your group chats. They can help you safeguard your community from scams as well. You should hire new admins and moderators to assist you in managing crypto telegram groups as your community grows.
Provide value at-a-glance
The crux of values is that it has to be inherently useful to your audience. Despite their sizeable online reach, the best crypto telegram channels often fail to take off because such channels often provide nothing more than updates of the published articles on their websites.
Unless you are creating Telegram groups that are perceived to be of value, it's not going to work. Providing value must come together with speed. The purpose of your crypto Telegram groups should be to streamline information to be delivered to your audience in the most concise & efficient manner.
Differentiate your channel
If you intend to create the best crypto Telegram channels for your community, ensure that it will be the fastest platform to deliver crypto-related content to your audience.
If an alternative Telegram group already exists that gets the job done more quickly that you, you might want to reconsider your value proposition. Working with a digital marketing agency in Mumbai can help you to create the best crypto Telegram groups that not just keep your community engaged but also make them want their friends and community to join your Telegram groups.
Frequently Asked Questions (FAQs)
Here are some commonly asked questions about the crypto telegram community:
How do you create a crypto community on telegram?
Creating a crypto telegram channel is easy. From the Telegram app, click the icon in the upper right-hand corner and click on a new channel. Give your channel a name, set a group photo and add a description. Create a share link as well so you can share it on social media and other platforms.
Why is telegram popular in crypto?
Some advantages of using Telegram for your crypto community are:
Joining a group on Telegram is very easy
You can add bots in your telegram channel that can ease moderate the group
Telegram community management is easy
Telegram users can swiftly reply to feedback and inquiries from your community members.
What is the best crypto Telegram group?
Here are the top 10 popular telegram channels related to crypto that you should join:
1. ICO Speaks
2. Minter Network
3. BTC Champ
4. DeFi Million
5. Wall Street Gems
6. Altchica
7. ICO Listing
8. DeCenter
9. Bitcoin Bullets
10. Margin Whales
What are Telegram crypto groups?
Crypto signal groups provide accurate trading ideas from expert traders to users to buy or sell a particular digital asset at a specific price or time. Such crypto trading signals can be based on several factors, such as news, technical analysis, or the existing market condition.