So folks today we will discuss all the upcoming technologies that benefit us and make our life a lot easier in every aspect of life. The advancements in the field of technology are rather intriguing and extremely fascinating. Every new thing that comes up with time is a lot better than the last one.
It is really important that we should go with the pace of the world so in this article we will provide you in-depth information about the latest technologies that can make your life a whole lot easier.
We will tell you about almost all the upcoming technologies from Robotic pets to remote monitoring health scanners. All you need to know you will find it here.
There is not any doubt that the pace of the upcoming technological evolution is at its peak. Every new invention makes our life easier than the former one. A large wave of really useful technologies is reaching the shores to make our lives more comfortable, easier, cheaper and above all, it has made our life a lot more secure.
Undoubtedly this is the age of computers and robotics. We are living in an era where so called "Assistive technology" can enhance our independence and enjoy this freedom of living far beyond the imagination of the generations before us.
With the help of new technologies, we can link all our appliances like Television, fridge Air conditioners etc. with our computers and phones and control them all from a single device.
There is also a "Sensor technology" which can track the individual's physical movements from its surroundings and then execute the functions judging by the movement of the individual.
A good gadget solves your problem but it does not mean that it makes your life easier. A fitness and health tracker can help you to stay fit but the constant reminders of the tracker to stay in movement can be very irritating.
Similarly, a drone might help you in taking awesome photos but you have to take care that you should not crash it.
We have rounded up some upcoming gadgets and technologies below which would be very helpful for you. So here is the list of upcoming technologies that have made our lives a lot easier.
ARTIFICIAL INTELLIGENCE IN ROBOTICS: Artificial intelligence means the theory and development in the computer systems which are able to perform any task given to them by requiring human intelligence, for example, the power of decision making,
Visual perception and speech recognition. This technology is used in the field of robotics by which such machines are produced hat adapt the environment and interact easily with any type of situation deem necessary.
DRONES: This is the most advanced form of technology in the field of specialized over watch. This technology is also being used in mini drones to take pictures of the places where a person cannot go.
To reach high altitudes and take breath-taking images has become very easy after these new technologies.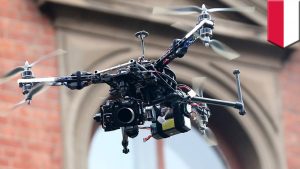 HIGH-RESOLUTION GRAPHICS: gadgets that enhance the ability of a computer system is also a great breakthrough in the upcoming technologies. This is a sweet melody for the game inventors because they can provide real life gaming experience.
HIGHLY POWERED COMPUTER SYSTEMS: The next generation of high powered and more responsive computer systems is one of the latest upcoming technologies that make your life easy. These computers help to secure a massive amount of data and also used by many companies to run all their systems with lesser man effort.
ALSO READ :- Toaster oven reviews
For this type of intense working a computer needs a powerful motherboard. Powerful motherboards are also important for running the high power consuming games.
I am sure you will love this article and I hope it helps you in the best possible way.