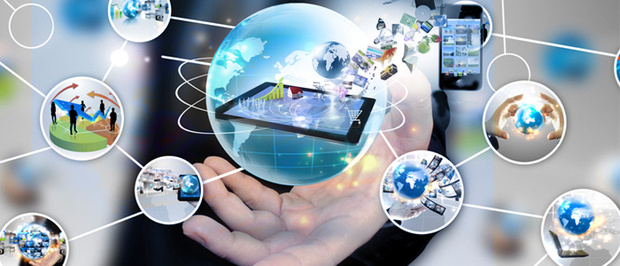 With the foreseeing 2018, of course, the world is not going to lag behind technologically. It can be said confidently because 'Technology' is something that is skyrocketing over the time for years. And, when it comes to the latest 2018 then how can it be less?
Moreover, according to Gartner analysts who gathered in Orlando last week to unfold their bets for the top technology trends for 2018, 'substantive disruptive potential that is beginning to break out of an emerging state into broader impact and use, or which are rapidly growing trends with a high degree of volatility reaching tipping points over the next five years'.
Also, the fact is true enough that artificial intelligence would dominate the technology investments in 2018 while including IoT, cloud-computing, and customer-focused applications within the same.
However, want to get a specific idea about the predicted top technology trends of 2018? Then, here I am with a rundown of some of the smartest ones. Just have a look and enlighten yourself about what is going to come next!
Here I go!
Trend #1: One-click Payments in the e-commerce world
When it comes to shopping then people are being immensely interested in the online mode nowadays which is nothing but the e-commerce. And, 2018 is most likely to bring a magnificent technological change in the concept of e-commerce shopping.
And, that is one-click payments while doing the mobile shopping. The desktop sites might still tend to be somewhat tedious with a demand for some extra steps but m-shopping would be far simpler with a possibility of placing the orders in just a single click.
So, next year, don't forget to grab some lucrative offers form Dealslands and start buying your favorite products at your fingertips.
Trend #2: Software learning would start
No doubt, AI technologies such as speech analytics, deep-learning platforms, and natural language generation have become some buzzing names in the past a few years. And, with more advancement in technologies, software systems which used to work on being priorly programmed will now identify how to learn on their own. The firms would be able to become automated in the most effective way ever in 2018 as because the software will start ultimately learning by itself in spite of any programming.
Trend #3 Contextual privacy is going to boost brand-awareness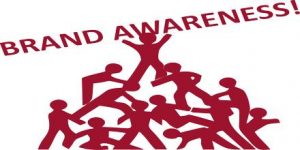 There has been a seemingly unending news of data-theft available on the internet over the years which even included illegal uses of personal information. So, the customers were continuously concerned about their privacy and even now they feel hesitated to use a digital tool from any company.
But, in 2018, the scenario would become comparatively secured and for that, the contextual privacy is going to take the stride. It is actually a business practice which would keep the collection and use of personal data in an absolutely consensual manner.
Further, the understanding that no any organization will have any right to own consumer data would intensify the data-eccentric security steps.
Trend #4: Public cloud is going to make the businesses innovative
The public cloud would be no less than a juggernaut which would re-invent the computing and high-tech industries both. And, 2018 is going to be an era which will be going after this concept. It will make business innovation just an API call away! Most of the IT companies won't be able to come up with a data center which will match up cloud's public capabilities or efficiency.
Trend #5: Intelligent apps and analytics will do wonders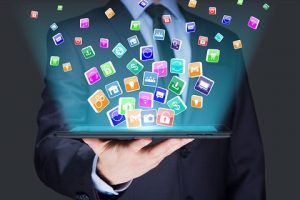 In 2018, the apps and services are likely to become smarter with the incorporation of some level of AI. These excellent and intelligent apps will certainly create new intermediary layers between people and systems. They will have the potential to completely transform the structure of any workplace.
Trend #6 Continuous Adaptive risk and trust will change the scenario
Continuous adaptive rise and trust assessment (CARTA) would certainly let the organizations take real-time decision making. And, in 2018, it will definitely strike down the obstacle between security teams and application teams.
Trend #7 Insights-driven firms are going to be bigger than their competitors
The urge to use big data already have sparked a $ 27 billion industry. With the advent of Hadoop and Spark, this high-grade technological concept is rapidly expanding with each passing day. It has even entered into services and the cloud sector.
And, in 2018, a new genre of firms is going to raise the flag amid of all such data gold rush which is nothing but the insight-driven business. The upcoming scenario regarding such organizations is going to be even better.
It is going to use data analytics in an altogether unique way. Apart from just focusing on data, these firms believe that implementing various insights in software would be a smarter idea.
Winding Up
So, you can be sure about the fact that the upcoming year is going to be yet more technologically sound! Thus, you should definitely expect to experience some amazing advantages of such technological up gradation at work or business. Till then, just wait and of course, hope for the best!