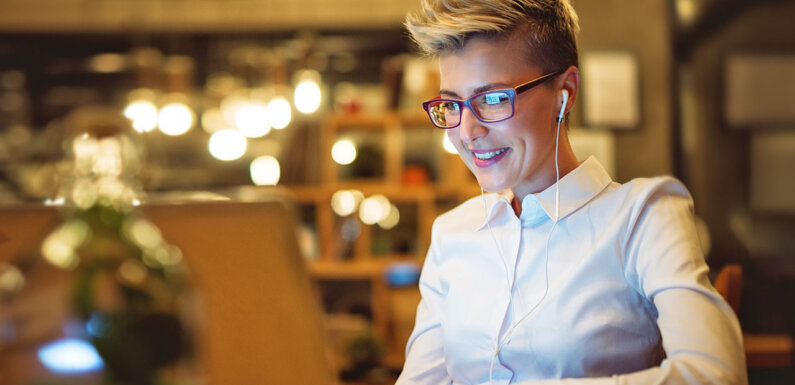 The Internet has grown to be a basic necessity that keeps us updated with this advanced technological world. However, choosing the right internet-service-provider is a major dilemma nowadays due to numerous companies available in the market. Reading online reviews is not enough. Determining a good ISP (Internet Service Provider) for your needs requires a little knowledge. If you are not familiar with it, there is no need to worry. In this guide, we will cover every aspect required to find the best internet service provider for your home.
What are the Different Types of Residential Internet Services?
Now that technology has gotten so advanced, you can find several types of internet services available in the market. These services vary according to speeds, prices, connection types, and territories.
The following are a few other types of internet services available in the market:
A.  DSL Internet
DSL internet service is delivered to your place through the existing telephone line. It is usually very handy and cheap as compared to other types of internet. Traditional DSL connections are available at different speeds up to 25 Mbps. However new phone services are coming up which deliver speeds up to 100 Mbps.
B.  Fiber Optic internet
Fiber optic is also known as FiOS. It is not so common right now and is rapidly expanding. However, it offers impeccable speeds up to 500 Mbps. The speed is continuing to improve as fiber optic technology is evolving.
C.  Cable Internet
Cable internet is another common type of domestically used internet. Cable internet delivers better speeds than that of the DSL and is often ranged above 100 Mbps.
D.  Satellite internet
Satellite internet is provided to your homes via satellites. Satellite service is a little slow and usually, sticks below the bar of 20 Mbps. You may experience a few not so notable hiccups in the connection. If you are living in a rural or remote area the most suitable option for getting broadband service is through satellite internet service.
If you love watching online movies in HD resolution, the following information is going to be very interesting for you:
The requirement for broadband connection speed for Netflix is 1.5 Mbps.
3.0 Mbps is required to watch DVD quality
5.0 Mbps is recommended for HD quality
7.0 Mbps is recommended for Super HD/4k quality
How to Find the Best ISP in Your Area?
It is not necessarily right that an internet service provider with a great name will provide the best service in your area. It may work well in New York but it may have a faulty service in Iowa. So do not get an ISP because of the brand name and but do check its credibility.
Look for the ISPs that are doing great in your area. For instance, Charter Spectrum works best in California, Texas, and New York. It does cover other states as well but has stronger network accessibility in the aforementioned three states. Therefore, if you think it works best in your area, then get in touch with Spectrum customer service right away and sign up for Spectrum internet today to unlock some of the most premium features offered by the provider.
Shortlist the Top-Performing Internet Service Providers
This particular step gives you a great insight into the delivery methods of the ISPs. For example, there is a possibility that cable internet is doing better in your area than satellite or fiber. It is important to note the fact that fiber-optic lines are not available in rural areas due to technical issues. However, satellite internet has wide coverage but can get expensive and inefficient at times. To seize the best internet deal, search for the providers with your zip and area code on Local Cable Deals. The website will highlight all the feasible options for you.
How to Choose a Budget-Friendly Package?
Now that you have found a suitable ISP for yourself. The next and critical step to it is finding the most optimal and economic package which caters to your needs and does not go heavy on your pocket. The options vary from location to location. To make this step a whole lot easier for you, here are a few important areas you should focus on:
1  Bundle deals
Most of the internet service providers are offering bundle deals, which include internet, phone, and cable. These bundles are quite cost-effective and deliver quality services in reasonable rates.
2  Promotions
Most Internet service providers offer different promotions to entice first-time customers. However, these promotions last for a limited time only. After that, you need to pay the full price of the available package.
3  Customer Service
Opting for a company that has good customer service is a bonus because you cannot predict certainty with the internet. So having an ISP that serves you with a single phone call is necessary. Spectrum, Xfinity, Mediacom, AT&T, etc. are known for their exceptional customer service.
4  Negotiation
The surveys have shown that people consistently negotiate the pricing of internet and cable TV bundles. Consumer reports indicate, 40% of the negotiators receive new promotional deals, 16.5% negotiate themselves some extra number of channels and 12.5% of them get themselves a faster internet.
That is all that you need to know about choosing the right ISP for your home. Stay tuned for more insightful updates regarding internet connections.