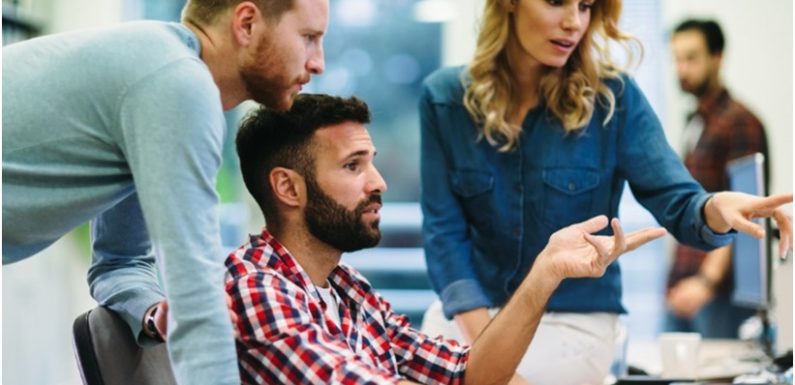 Everyone is excited about learning data science. Data science has become everyone's dream to learn. There are several online courses and texted materials over the web. Some tutorials are free of cost and some are highly paid. Data science has become the necessity of every business. This field of study is providing lots of opportunities in the private sector. You can learn data science from youtube and pdfs as well.

The field requires multiple skills within a single domain: data science. The users coming from engineering and BCA backgrounds can choose this field of study. But the users coming from commerce and arts should have undergone online certifications and training to become experts in data science. The field is quite difficult for nonengineering background users so data science is not everyone's cup of tea. But still, the craze of data science is in everyone's mind.

The field gives you entire exposure to real data and its practical application in daily life. You find out problems, solutions, alternatives, and final results in data science. But not everyone can choose this career. Some companies like app development company in Malaysia hire data scientists in bulk. Anyone should have soft skills like problem-solving, analytics, and detailed oriented before choosing this career. This field is prosperous and robust but not made for everyone. Let us discuss why you should not be a data scientist.
6 Reasons Why You Should Not Choose Data Science AS your Career
Not everyone knows Data Science In Your Team
Here we want to say that in your team, not everyone knows data science. Your boss can be CEO of the business and he might be not aware of the data science and its specifications. Sometimes, it takes lots of time to research and analyze but it would be a one-day task in the eyes of non-data science users. There are lots of things like presentations and errors in the data that only a data scientist can understand. Sometimes, it would be hard to understand others your point of view.
Limited to a certain level
The data scientist provides solutions to the problems. Sometimes, they are invited to team meetings for representations of the given project. Most of the time, the marketing team just needs some data to work on. They only ask for solutions for a given problem it may be related to your app or website. So the field is limited to a level, it does not give you other options. You cannot experience the big picture of the overall project. Your work is limited to solving problems and giving models.
You are Not Aware of The overall Business
If you work in a consulting firm, you have to deal with multiple projects. The projects can be from various industries. You cannot be proficient in one domain. You have to work from a different business perspective. You ended up solving other problems, not your company. This kind of job gives you exposure to different industries but not a particular industry. Find a job where when you can work for your own company as a data scientist and grow with your company.
Not Everyone Can Opt Data Science
As we already talked above, data science requires multiple skills set. If you are from the non-BTech or non-BCA background, it would be difficult for you to be proficient in data science. There are lots of online certifications and courses you can go for but still the basics of data scientist should be cleared. You can learn from basic when you will do it practically. For that, you have to get through at least some certifications so that you can apply for internships.
High Competition
There are numerous ways of learning data analytics. Different organization requires a different skill set. So you will find many courses available online but still, there is a priority in each course. The competition is high because there are already candidates from BTech and BCA background is applying for data scientist jobs. They are expert and proficient in their field. It increases competition. Also, there are multiple courses, sp choosing which one is the best can leave confused.
Data Science has Its Side Effects
Here side effects data can be like while choosing a career in data science. The privacy of customers can be harmed as you play with the data gathered by feedback forms. You may also get the wrong data or biased data that can draw fake results which impact the overall business. Even the definition of od data science is still not cleared. So any path which hampers the privacy of someone else is not right to go for. But people still choose to provide optimized services to their customers.
Conclusion
Being a data scientist can be a cool job but when you opt for this career, you will suffer lots of things. Most of the time, your research output proves to fail and the companies fire you. Also, to pursue this career you have to be multi-talented. The skills required in data science are not easy to learn. The skills are not a cup of cake. You have to go through lots of certifications and internships to become proficient in this field. After doing all this, you still not get satisfaction as you cannot see the big picture of a project. In this job, you deal with the data generated by customers. The data can be private and the chances of being hacked.

Your job would be limited to problem-solving and giving solutions. Your interaction with the team will be less. Even your team would be from different backgrounds so it would be quite difficult to make understand things. Your CEO can be from different backgrounds and it would be difficult to tell them the problems you face in your research. We have concluded in our article that the data scientist job is not that much cool as it looks. But still, people are pursuing it and working hard. You can go for this in your career if you are hardworking and multi-skilled set.