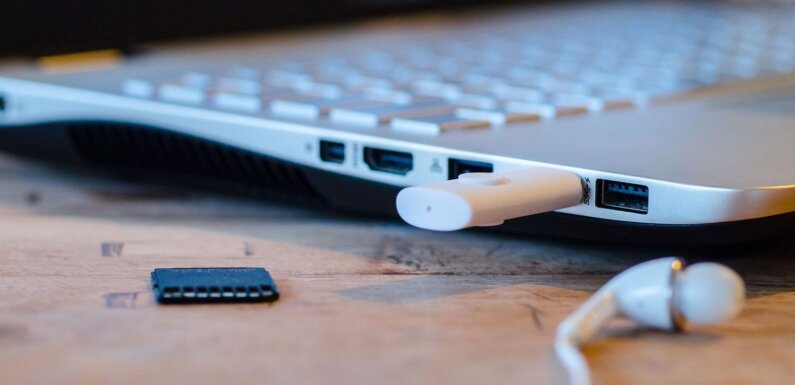 As a portable storage device, pen drive plays an important role in people's daily life. Kinston is a very popular supplier of flash drive because the drives can be used to store personal data, business items and backup files.
However, Kingston pen drive may get corrupted due to some reasons, such as virus attack, NAND memory failure or logical errors, human errors or insufficient power supply. How to solve this problem?
If you are encountering this issue, now, try the methods displayed below to fix corrupted Kingston pen drive. If your device doesn't have any issue, these solutions may come in handy.
Part 1 – Methods to Fix Corrupted Kingston Pen Drive
Solution 1: Try another USB port to Connect
It is possible that the corrupted Kingston pen drive is caused by damaged USB port, via which you used to connect Kingston pen drive to computer. So, first of all, try other USB ports as well.
Solution 2: Connect the Pen drive on another Computer
Find another healthy computer and connect the problematic Kingston pen drive to it. If the error still exists, it indicates there is something wrong with the pen drive.
Solutions 3: Change Drive Letter and Paths
If the Kingston pen drive can't be recognized in File Explorer, please check it in Disk Management. If it's visible there, just right click it and choose the option Change Drive Letter and Paths to assign a drive letter so that computer will recognize it.
Solution 4: Create Partition
Sometimes, the Kingston pen drive may be corrupted due to its partition loss, and then the pen drive is shown as unallocated space. If so, right click the unallocated space to create new simple volume on it. After that, the pen drive is available to use.
Solution 5: Update Device Driver
Outdated driver also may lead to pen drive not showing on Windows. So, another fix is to update or reinstall the USB driver.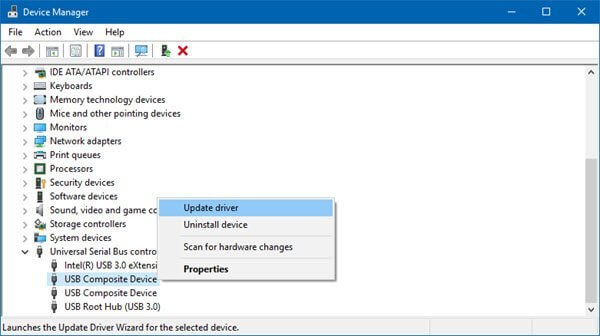 Solution 6: Run CHKDSK Command
As a Windows built-in utility, Command Prompt can help you solve may basic issues. It is also a good choice to fix corrupted Kingston pen drive. You can follow these steps:
① Plug the corrupted Kingston pen drive to computer.
② Type cmd in Windows search box. Press Enter to open Command Prompt.
③ Type this command: chkdsk /X /f K: or chkdsk K: /f. Press Enter to run the command. Just replace K with the drive letter of your pen drive.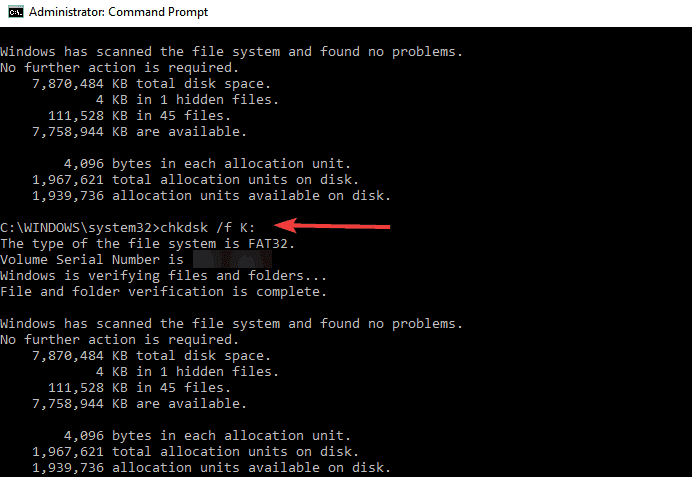 After that, you just need to wait for a while until to process get completed. Then, the Kingston pen drive may work again.
Solution 7: Check the Pen Drive with Scandisk
The pen drive saves data in different sectors. During the usage, the sectors may get unusable on account of some reasons. Then, bad sectors may come into being.
Fortunately, Windows offers you another tool for disk error checking – Scandisk, allowing you to check and fix errors on hard drive and pen drive. Please follow this tutorial to do it.
① Open File Explorer and find the target Kingston pen drive. Right click it and choose Properties.
② Click Tools tab, and then click Check in Error checking section.
③ In the pop-up window, ignore the message and click Scan drive to begin the scanning process. Then, make a choice to fix the errors or not if errors are found.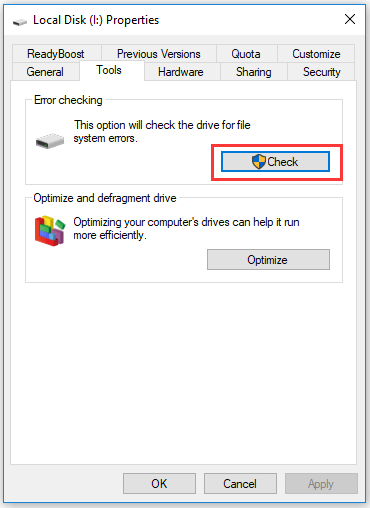 Part 2 – Recover Data from Corrupted Kingston Pen Drive
What if the Kingston pen drive is corrupted while there are plenty of files saved in it? Don't worry. You can recover data from the corrupted Kingston pen drive just by using some technical data recovery software. Choose MiniTool Power Data Recovery to have a try.
Step 1: Download and install this program on your Windows computer.
Step 2: Connect the corrupted Kingston pen drive to this computer.
Step 3: launch the software to get the main interface. Choose Removable Disk Drive to begin. Step 4: Find the target pen drive can click Scan button.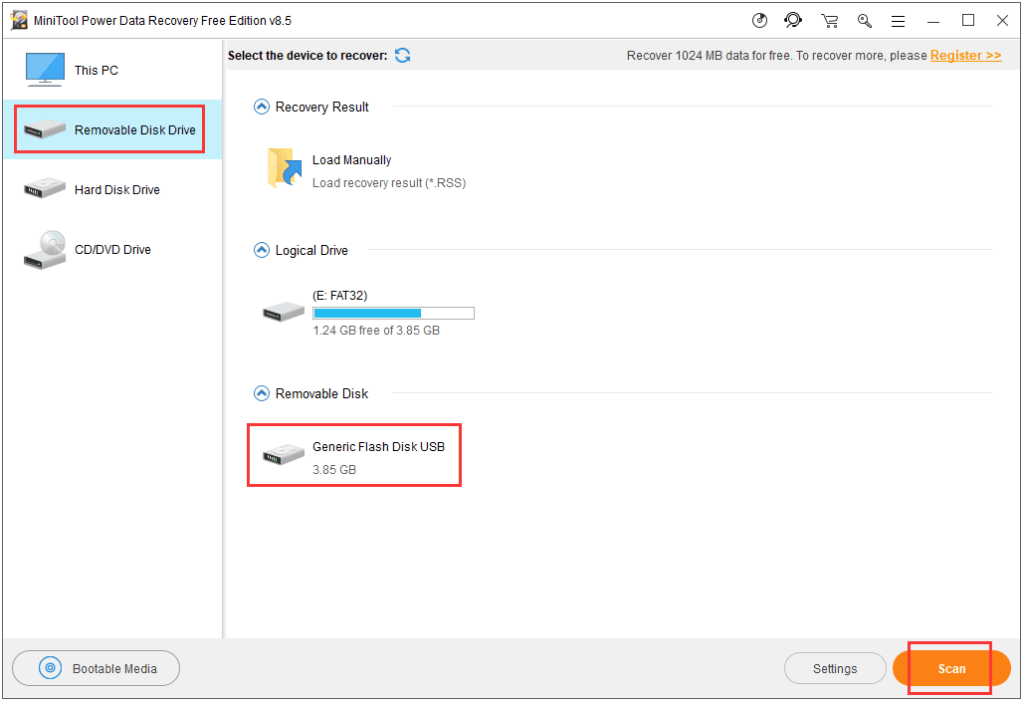 Step 5: When the scanning process ends, you can browse the results and pick out the wanted items to recover by clicking Save. Then, choose a destination to keep the recovered files.
Final Words
This post walks you through the causes for Kingston pen drive failure and different methods to fix corrupted Kingston pen drive. What's more, there's no need to worry about data loss even if the corrupted Kingston pen drive can't be repaired, as you can recover data from it with a reliable data recovery program.
If you are running into this issue at the moment, please stay calm and try the solutions above to get rid of the problem by yourself. We would be glad if you share your experience or suggestions about this topic in section below.