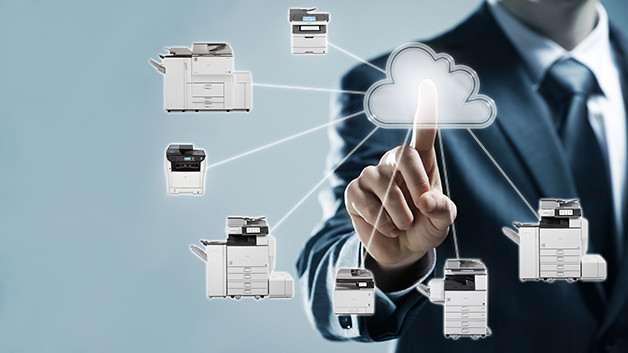 One of the key focuses for MSPs (Managed Service Providers) in the next year and into the future is to provide more customers with the specific services they are looking for while streamlining the service.
Top MSPs have plan allowing for customization of the services based on the needs of the business rather than including a lot of "bloatware" in the service that is either not required or not applicable to the business. This move to streamlining also includes using cloud services, allowing for full scalability with the option for the system itself to automatically discover new devices and machines on the system, ensuring comprehensive security and protection.
While this will be ongoing, there will be other areas of focus for the small to larger sized MSPs. These will continue to enhance the ability of remote monitoring and management tools to perform tasks to more completely automate both IT tasks as well as business applications across a network.
Active Directory
The top MSPs continue to add value to the use of active directory management software. This database can manage and store information about all devices and users across a network and throughout an organization. With the use of this type of system, remote network management becomes more security focused. In addition to just detection of users and passwords, it is also used to monitor and manage network components. From a central control panel, it is possible to update software on all devices or specific groups of devices or resources on the system at once.
Another important reason to continue to enhance and develop this as one of the key RMM tools is that it is also used for authorization and authentication of users. When it is fully automated, it is possible to onboard new users very quickly. Tracking use of password attempts to access specific data and generation of a variety or reports are also key reasons to focus on this technology.
Free Solutions
Most MSPs will be familiar with the requirement to purchase large packages or bundles of services, many which are not going to be used or used very infrequently. New trends include providers offering remote monitoring and management options to MSPs free of any cost, which helps MSPs to stay competitively priced in the market while still providing all the features and functions their customers require.
At least one of the primary providers is offering remote monitoring and management that is cloud-based and also free. The services provided include integrated RMM as well as patch management and service desk tools.
The service desk is critical for an MSP and is an essential component of customer support and satisfaction. When the service desk is automated and provides accurate prioritization of customer tickets, the tech team works more efficiently. With real-time reports and monitoring of the system, tech staff has the information needed to respond to the ticket and use the tools required for the break-fix solution. It also provides the MSP with the ability track the ticket and the resolution throughout the process, continuously streamlining and improving the process based on improving current practices.
By using this method, customers feel confident that the MSP is meeting the standards they advertise and market through the service level agreement. When this is fulfilled or exceeded, customers are satisfied with the MSP, and customer retention and satisfaction ratings continue to rise.
Increased Focus on Security
Focus on all aspects of security throughout the network, particularly with endpoint management and monitoring, will be an ongoing issue for MSPs. As businesses use a greater number of different types of devices as endpoints, there will be an increasing need for systems that can work with all operating systems. The MSPs will also need to be able to handle the need for multi-factor options for authentication instead of the traditional password and login or even the more advanced 2-stage authentication offered by many MSPs today.
An additional layer of security will also become a central focus for remote monitoring and management tools. Multiple layers provide higher degrees of security across the network including server management solutions and full data management systems that are geared to high levels of preventative protection.
Risk intelligence, or the ability to proactively detect vulnerabilities in a system and provide notification will also become a central component of security. This will offer companies a better option that trying to react to zero-day attacks and other system breaches only after they become known.
Patch management, which is also a component of security for all devices on the system, will become more robust. Not only will the system automatically discovers the devices on the system, but it will also be able to prioritize and schedule patch installation to mitigate any possible slowdowns during peak resource use.
The ability to scan and assess the security of endpoints and devices on the system is critical. Patch testing, which allows for pre-testing of patches before full deployment can also be integrated into the system, allowing for any possible conflicts created with the patches to be identified. This may be offered through the remote monitoring and management provider, but many MSPs want to be able to do the testing themselves, which will be a feature that will become increasingly important to fully customize services to different businesses.