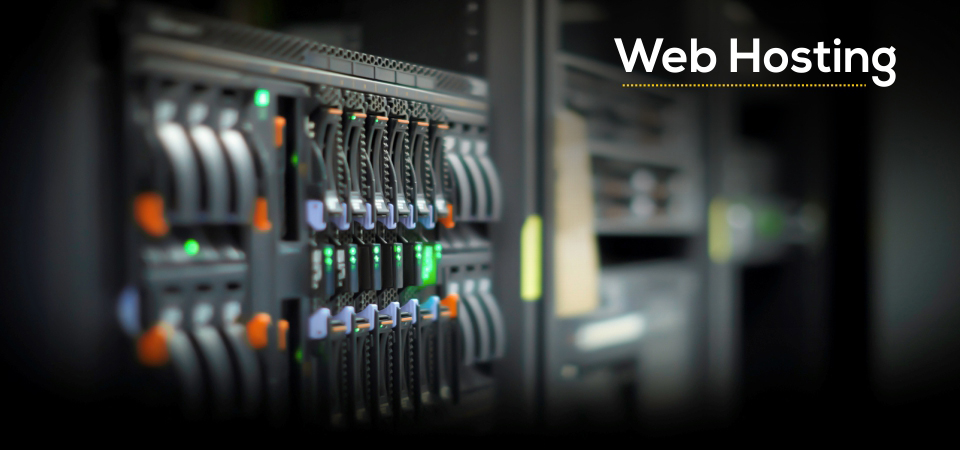 While choosing your web hosting partner, never go for one size fits all approach as selecting the hosting partner based on your requirements is the best strategy. In this article today, we will help you with making decision in selecting best hosting provider suitable for your needs.
Plan Your Requirements Clearly
Regardless of whether you're picking a hosting partner for your current project or future projects, it's vital that you make sure that you get all the required features you need. Comprehending what you need and require is a decent approach to guarantee you find what you're searching for. To help decide your hosting requirements, you can first check on the below questions:
Which platform are you using for your website? WordPress, PHP. ASP.NET, or any other platform?
What will be the content on your website? Will it be Videos, Images or just descriptive content?
How much traffic are you getting and what is your estimated traffic for next 6 months?
Where is your major traffic coming from? Do you require servers in a specific area or would distributed hosting with be a better choice?
What extra features do you need? Features can be like email services, easily manages hosting and backups.
How essential is up-time to you? Does your website is creating good income and how might 98% uptime affect you, comparing with 99.99% up-time?
What kind of support is required? Will you need 24*7 tech supports or just email support is okay for you?
Confirm Why You Want to Move
In the event that you are picking a web host, you should definitely spend few minutes to check with yourself that why you need to change your hosting partner. What is wrong with your current hosting provider that you are searching around for a new hosting provider? Making sense of that will set up what to search for or avoid in your next host.
Plan the Questions You Need to Ask
While doing your exploration into hosting alternatives, the past tips ought to help you define a few things to ask when looking for guidance. It's a smart thought to be particular to guarantee the suggestions you request are significant to your necessities.
On the off chance that you were in the market for purchasing a computer, you wouldn't just ask which the best computer is. You may confuse yourself between Apple and Windows and your brain starts fighting within with the question that which one is best for you? The same applies to while you choose your hosting provider. Rather than asking which the hosting provider is, you can try asking that for business hosting with a website getting 1000 visitors daily from a certain geographical location which plan and hosting provider is best.
The more particular you can be more suitable options you will get.
Search Out Meaningful Reviews
Many web hosting provider surveys originate from fulfilled clients. A huge number of clients pick a host and afterward stay with them until the ship begins sinking. Looking and experimenting with changed hosts is tedious and can be a genuine agony in the you recognize what it is, making it easy to understand that why people generally stick with their host partners and are happy about recommending them to other customers. This however doesn't really mean it's the best hosting company for you and that even they could not get better service with some other provider.
When searching for surveys using keywords like cheap business web hosting provider review, cheapweb hosting plans provider review or cheap unlimited hosting provider review, you should opt to check for reviews based on comparative data analysis of the web hosting providers. Data bases comparison will definitely help in choosing the best limitless hosting provider for you.
Follow Up on Testimonials Listed on the Hosting Company Websites
Most web hosting companies mention the testimonials of their happy clients along with the websites. You can try to contact these clients and check the review they will like to share with you about their experience with the hosting provider.
General Things to Look For
Once you have checked all the above steps including being clear with your requirements, there still many things need to be considered before selecting your hosting provider. The below points will help you in selecting the best and cheap hosting provider for your website which will come into your budget along with getting a great performance.
Hosting Types: shared, VPS, committed, completely oversaw, is there space to extend to the next level when your website needs growth?
Tech Support:what are the support options offered by the hosting company – email, customer forums, chat, and voice, is it 24*7 or only in business hours?
Featured Offered: what features are offered by the hosting provider, are you getting c-panel for one click installation of your selected software, what is the bandwidth and storage provided, and is there any limitation on number of domains hosted?
Location of Server: Is the location of hosting server very important to you? If the hosting server location is important to you, you should choose a server which is really near to the location from where you are getting the most traffic.
Cost: to wrap things up, what amount do they charge and how it compares with the alternate website hosting providers that you have on your search list?
Online Reviews: Check feedback from the current and past users to determine if you should go with the current hosting providers or not.
Selecting the best hosting company can clearly be as tough or as straightforward as you need to make it, yet it's always recommended to plan things properly with homework before its urgency. For our requirement we use Domain Racer since more than couple of years are happy with their economic services and good quality customer support. A good hosting company will boost your website performance and a faster website always get appreciated by search engines like Google, Bing, Yahoo, etc.