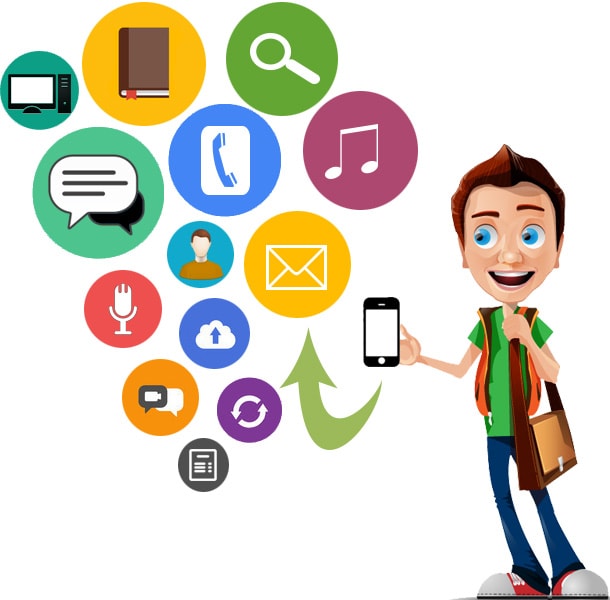 From keeping tabs on growing sale or changing technology, every business needs some great mobile applications that can meet all their business requirement and needs. Large numbers of mobile android apps are available at Google play store but picking the best app for their business is sometimes a headache for people.
In this article we are going to discuss the top ten mobile apps available for all business needs:
Evernote
Keep all your important notes, pictures, schedule calendar in a well-ordered way with this Evernote app.
It can also be used to keep notes inaudible as well as in pictures format.
This app has been popular among all business executives that not only prove vital for their business but also keeps them updated all throughout their busy schedules.
Whatsapp
Keep your customers close with Whatsapp which has been widely used by people all across the globe.
From simple texting to sharing notes or photos with your colleagues, Whatsapp will fulfill all such needs.
It works perfectly well for both android and I-phone devices.
Bump
Share all your files, photos, notes, contacts or calendar quickly from one phone to another with this Bump app.
It quickly shares information and files wirelessly and is available free for both android and Iphone devices.
Hootsuite
If you want to stay connected with your online business community while on the move, Hootsuite will be the best app for you.
The Hootsuite app will help you manage all your social networks even if you are not at home or office.
This free HootSuite app is easy to use and works well on all android devices.
Expensify
Say bye-bye to all your unorganized expense receipts with this simple and easy to use an app.
With Expensify you can easily track all expenses, take snaps of receipts and can also prepare expense reports quickly and smartly.
It is available for all android and I-phone devices.
Toggle
Since time plays an important role for every successful business, this time-tracking app will help you assign a certain amount of time to every project and task.
It makes your billing easy and accurate by keeping logs on how long does a particular project or task take.
Skype
Stay virtually connected with all your clients through the Skype app.
It lets you make video calls with the front camera on your device.
Skype is rated best among all the video chat apps and works seamlessly on all android and iPhone platforms.
Microsoft Remote Desktop
Microsoft Remote Desktop is the best and secure way to connect your PC with your android phone or tablet.
You can easily use your windows applications on the go with this app.
For example, you can view or edit all your word or excel files from anywhere.
360 Security by 360 Security Apps
Security is very essential for all business as more and more businesses going digital and accessed via mobile devices.
This perhaps counted the best security app for mobile devices that not only work as antivirus but also removes junk files, optimizes speed and improves battery life.
Also, it has an anti-theft feature that lets you locate your phone.
It is available for free on Google play Store.
Yahoo Weather
Stay updated with the weather forecast before heading out for any important business meets.
This app can really be helpful for all business expats as it can give them all information regarding current forecast beforehand with animated weather changes images.
This easy to navigate weather forecast app can be download from Google play store for free.
You may also like to read about Top 10 Trends Driving the Future of Digital Marketing.