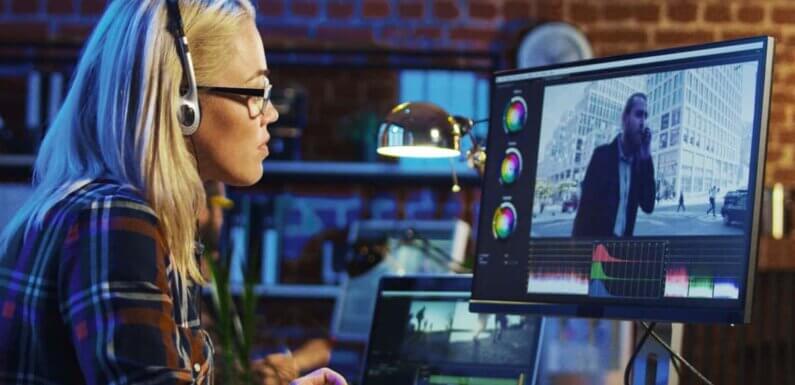 There is a huge number of excellent and informative content creators online, providing engaging articles, videos, and infographics about the world of science and technology. A lot of these creators are blowing countless people's collective minds as they demonstrate some mind-bending experiments and build some brain numbingly tough mechanical and electronic creations.
The creativity and genius on display on some of this content is utterly awe-inspiring, so if you're looking for the best technology and science content on the web that's sure to inspire and entertain you, look no further than these suggestions.
The Action Lab
The Action Lab is a well-known and well admired content creator, focusing primarily on YouTube and Facebook video. The main focus of this channel is to conduct and demonstrate really interesting and unique science experiments and has over 500 separate videos exploring interesting phenomena surrounding magnets, vacuum chambers, chemical reactions and so much more.
Part of The Action Lab's value is of course the entertaining and interesting stuff you get to see, but another important aspect of the content is how educational it is. This is because the soft spoken host, James Orgill, will usually explain what you're seeing, and provide effective and easy to understand, jargon free explanations that make you feel that you can be a science genius yourself.
The Action Lab is a channel for the sensible scientist that's very much grounded in reality and safety. Although the stuff you see on the show is cool, it's not very high octane or super dangerous – you won't see many things go boom here, leave that for some of the other content creators.
The Hacksmith
The Hacksmith is a notable YouTube channel that has very humble beginnings and has grown over the years into a juggernaut in the science and technology realm of YouTube content. The reason for this can be somewhat attributed to the energetic and engaging personalities of the host and crew of the show, but ultimately the star is the ludicrous things they manage to build. 
Taking a lot of inspiration from comic books and popular science fiction, The Hacksmith's whole ethos is to take items and weapons from these fictional places and make them real, or as real as they can be. Over the years they've been able to bring to life multiple iconic items, such as Captain America's shield, Thor's Hammer, Wolverine's claws, and their most recent and perhaps most crowning achievement, a fully functional and retractable lightsaber from the star wars franchise that is made from plasma beams.
Perhaps the best thing about The Hacksmith and its Canada-based channel is how it's been able to inspire a wide array of potential inventors to embark on their own building challenges, and attempt to bring to life some awesome creations. To be able to do that, however, you're going to need the best parts and electronic components, so thankfully Octopart has you covered with their extensive catalogue of equipment.
Stuff Made Here
With The Hacksmith being the industry leader in terms of bringing science fiction and popular culture to life, Stuff Made Here is the authoritative channel when it comes to building some ingenious and outlandish creations that aren't really based on anything. Stuff Made Here is a more documentary style type of YouTube show as it chronicles the build, design, and testing processes of these items before they're fully operational. 
The narrator and inventor behind the channel is a really intelligent engineer himself and helps explain his decisions and findings in an informative and engaging way. Watching this show is really satisfying and weirdly calming, as many enjoy watching an expert carefully and delicately go about his work to bring some super fun things to life. His most recent inventions include a shotgun shell powered baseball bat that can hit balls well over 400 yards, as well a basketball hoop that reacts to your throw to always get the ball through the hoop.
What's also nice about Stuff Made Here is the numerous shots of his various CAD machines and metal cutters going to work to build the parts needed. All together these components combine to make a really interesting and creative science and technology show.
Jerry Rig Everything
Jerry Rig Everything's content is some of the most soothing and satisfying content on YouTube, perhaps due to his calm and pleasant voice that's used to explain and detail what's he doing. The main premise of this channel is to deconstruct some of the world's most cutting-edge smartphones and tablets, to not only teach people what goes on inside but to also evaluate their build quality to let potential buyers know if the phone looks to be any good. 
Watching an expert in technology, which Jerry very much is, do their thing is really entertaining and there's something so engaging about watching a safe pair of hands working on phones in a careful and meticulous manner. It's a great channel to relax to as well as being an informative one to learn more about the phones that are currently on release.