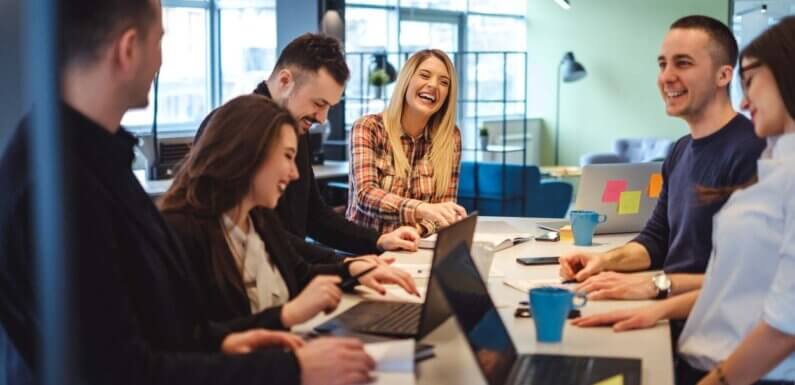 It is the year 2020, the month of November has just started, and the world is slowly and gradually transitioning out of varying states of lockdown and into a new normal. The last six/seven months (depending on your location), have been life-changing for many types of businesses. In this article, we will explore how the SEO industry has changed over the last few months and what it means for the future.
Some important search engine developments during the lockdown
Google actively pushed websites up and down the order
SEO is all about ranking higher for relevant keywords, and that requires a deep understanding of how search engines work and how users search for information online. In fact, major search engines like google use machine learning to better understand user behavior and keep updating their algorithms throughout the year to improve user experience.
While the world was in lockdown, user behaviour changed, data consumption became higher, and video consumption was at an all-time high. Apart from that, people kept searching for the latest information on the virus, and Google made several moves to make sure relevant and authentic information ranked higher than conspiracy theories. This meant a boost in ratings for newspapers and a drop in rankings for other websites sharing articles about the virus.
From an SEO point of view, this is a huge development. Google actively took measures to push certain pieces of information up the rankings and certain pieces of information down the rankings. Videos were removed from YouTube and even the slightest mention of the virus by name meant strict scrutiny and possible demonetization of your video.
While Google rolls out algorithm updates throughout the year, and every update effects some websites, this was the first time Google announced that it was focusing on a specific topic and making sure the information they deemed legitimate ranked higher. This could very well be a sign of things to come. Who is to say that Google will not increase the scale of actively pushing websites up and down the order?
More user behavior data will mean Google will grow stronger
During the lockdown, in-home data consumption went up by 14%. People binged on their favorite shows via streaming services and played video games, taking Smart TV consumption up to 28%. In general, data usage increased by 47%.
More people spending more time on the internet and searching for information means a lot more data for Google to analyze. This means you can expect more algo rollouts in the future that will shake things up in the coming months.
The KPIs may change
As we get back to the new normal, businesses will become more careful with how they spend their money and SEOs may have to agree to new KPIs.
SEOs usually work on action items-based KPIs as opposed to business KPIs. By that I mean most SEOs will agree to build X amount of backlinks or perform X amount of on-page tasks with their customers. SEOs that agree to business KPIs such as X amount of leads or X amount of unique visitors etc. are hard to find.
Due to the lockdown, many businesses have had to close shop and many users have cancelled subscriptions to services that they otherwise utilized. Being forced to stay at home, many people have had to take a close look at their spending. It will not be surprising if business owners start asking SEOs to agree to business KPIs as opposed to action items for performance measurement.
Video will be where it's at
As we discussed earlier in this article, video consumption went to an all-time high during the pandemic. While blogs, ebooks, whitepapers, and other forms of written content still dominate the SERPs, videos are gaining more and more space in featured snippets and carousels. SEOs that specialize in video SEO and can get your videos to rank higher will be in high demand in the coming months.
During the lockdown, people turned towards YouTube and streaming services and mostly searched for entertainment. However, this will give birth to search habits that will not go away soon. If you are in the SEO business, it may be time to take a look at all how to articles and listicles that get your customers the most traffic and start working on their video versions.
The Positives
While there are many things that SEOs will need to keep a close eye on in the coming months, the following will be comforting:
The demand for SEO is not going anywhere
The basic principles of SEO remain the same
Most SEOs are used to working from home and working with remote team
Conclusion
The lockdown forced people to stay indoors and that had an impact on the way people use the internet. As video becomes more important, Google gains more control on the fate of different websites, and business owners looking to hire SEOs that will agree to business KPIs, SEOs will have to adjust the way their playbooks and adjust to the new normal like any other segment of the society.