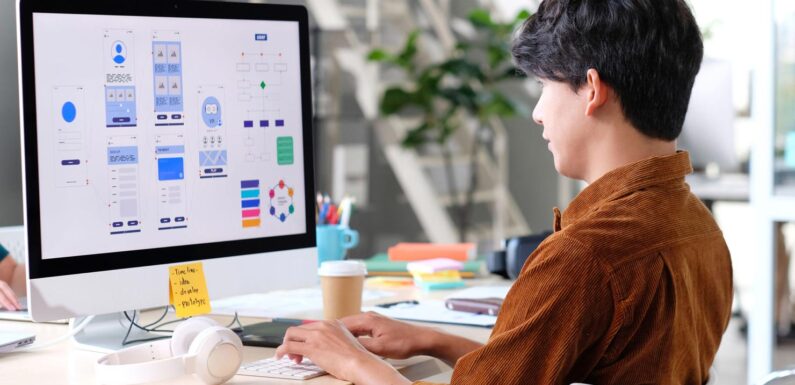 It has become a real struggle for new entrepreneurs in India to find a mobile app development company from a pile of thousands of companies or maybe more. India is a hub of top companies where finding "the best one" is like searching for a needle in a haystack. Entrepreneurs are confused between the options they have in the market and do not want to risk a portion of their investment on such an app designing India issue.
They need companies who understand that the client company's success is dependent upon the app development companies. The more traffic is created on the company's app, the greater chances of their earning profits.  The role of such companies is not only to create good looking apps but also to the ones that are easily navigable and useful with less content.
To save you from such a striving task, we have collected here a well-researched list of top mobile app designing and development companies in India who have made business-growing apps for years and are still making them with their latest introduced technology.
iPrism Technologies:
The first company that tops our list is iPrism Technologies, which is an ISO certified company and is considered to be the most promising software to be found in the market. The company's primary aim is to innovate and bring unique ideas into existence and never stop learning. The designers make sure to work according to the requirements of the clients.
The services provided by them include web designing, web development, mobile app development, and digital marketing. There are many more services for customers. Make sure that you do not forget to try them out. There is a reason that they top our list.
DockYard, Inc:
The second name in the list of mobile app designing companies is DockYard Inc. It was founded in the year 2010. Its hourly rate differs from 150$ to 199$ per hour. It has up to 250 employees working under them after they have been well trained. It is one of the companies that provide custom based apps to their clients. They understand that each company has its own requirements and style of working, which differs from other companies.
The target customers of each company also differ. They are responsible for website development, mobile app development companies, etc. they are known for their professional way of working, the simple yet problem-solving strategies, making user-friendly applications. They have worked for companies like Netflix, Zipcar, Cars.com, and many more. The role of Dockyard is to bring the complex and high ambitions of their clients into reality. They make sure that the apps are stable and well maintained.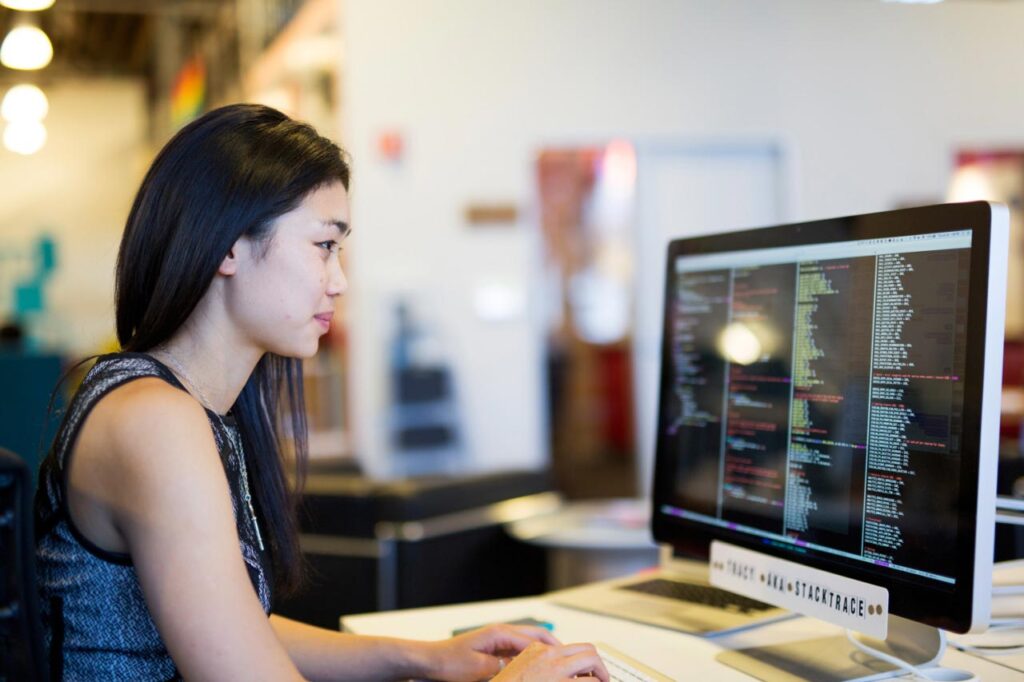 Alphonic Network Solutions Pvt:
The Alphonic Network Solutions Pvt has secured the third position in our list of mobile app designing companies. It was established in 2013 and is situated in India as well as in the United Arab Emirates. They have been working in the world of app designing India for 6 years. They operate in India from the Pink city of Jaipur with more than 40 employees.
It charges at the rate of 254 to 49$ per hour. Their main task includes website development, designing applications for IOS as well as android. They know that the basic aim is to gain profit; they believe in doing so through communication. They make sure that the plans have agility and can be executed without much expense. They treat their clients' needs as a priority and work with them to achieve their goals. 
Algoworks:
The third mobile app development company on our list is Algoworks. They have been known to provide their designing and developing services worldwide. They are located in Noida, Uttar Pradesh. They also work in Canada, Sunnyvale, Toronto, CA, etc. They have a team of around 1000 employees working for less than 25 $ per hour.
They are known for making the latest technology-based apps and remain in the tech trends in app designing India. Their clients are free to have discussions and meetings with their designers in order to get the best results for spending their money and time with Algoworks. They believe in the fastest work delivery and have worked with more than 100 companies till now, including Amazon, Microsoft, Dell, etc.
They work with certified companies to help the companies grow their business. They are one of the most popular mobile application development company and have never failed to attend Dreamforce until now. They have been rated 5/5 in all their reviews for their overall performance and maintaining their credibility, quality, and reliability. 
Fluper Ltd.:
The next mobile application development company is Fluper Ltd, which has been known for providing its services at an affordable price. They have been working since 2013, with a rate of less than 254 per hour. They have a customer base of around 5 million. They help the startups grow their business and convert their thousands of investments into lakhs and crores. They have a dedicated team of specialists guiding such startups.
They give a 50% discount on every app they design and follow a 110% refund policy. They shall take care of the promotions for nine months, app maintenance up to 2 years, and shall do it on a 24/7 basis. They shall face penalties if there is any delay from their side, and they have no hidden price structure, they always follow the fixed pricing system. Their specializations in mobile app development in India include development in fields of JAVA, net, iOS app, PHP, ERP apps, Android apps, etc.
White Orange Software:
This mobile application development company is working since 2014 in this system of mobile app development companies in India. They work from Surat, Gujarat and they have grown in a dramatic way from a company of just 20+ employees. Their strength is to work with their clients on a close working system in order to help them expand. They believe in providing quality service so that the clients know that they are valued and respected.
The company maintains an environment where they can work in a friendly way yet are open to criticisms and feedbacks. They understand that their service can make a huge difference in the journey of their client companies. They have built an empowering and encouraging workspace to meet their aims and long term goals. They are someone who holds high regard for their values, respect clients, treat them and their work as a priority, and make each employee feel that they are important in the success of the company.
Things To Keep In Mind Before Selecting The Best App Designer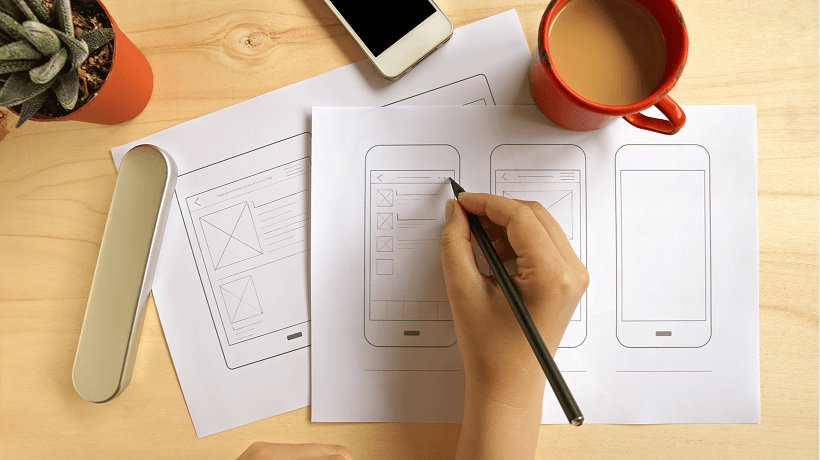 These are some of the popular and hardworking companies that prioritize their work and their customers, but what are the things that make them remain at the top and survive in the market even when there are so much competition and no space for faults. They make sure that they are hearing the demands of their clients else they shall not be able to work according to their expected demands.
They should be acceptable to their ideas but innovative with their suggestions too. A company must be able to help them think big and challenge their aims in a good way of keeping their budget and needs in mind. We have to keep in mind that the client company might know that their work is the best, but the designers have more knowledge and experience when it comes to application development or designing.
The company should never sacrifice its need for a team of expert designers or technicians. That is what keeps the company growing and making its mark in the world of competition. A customer will always choose an experienced company over a new one. Their aim is not only to get a beautifully designed website but also one which works without any confusion or hassle.
The more comfortable the customers are to use the apps or websites, the more they shall visit it, and the more traffic shall be created. Before the clients finalize the work, they can always keep a check on your progress and rate of work. So one should be careful, it is not that once you get the assignment, you feel free to procrastinate or work on it as your wish. One needs to move out of their comfort zones if one wants to maintain their image. It might be easy to catch the attention of your potential customers but maintaining that customer base is another challenge.