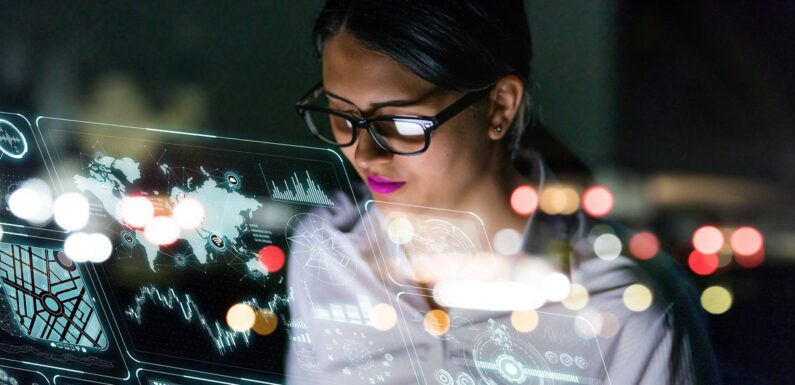 From new startups to huge multinational firms, data is one of the most important ingredients for success in any business. It can expedite a business's growth, help it understand its customers' needs, and form realistic and achievable targets.
However, if the data is raw, unorganized, and haphazard, it's not going to do your business any favors. It's just going to cost you your precious time combing through mountains of data to find something useful.
The best way to sort raw data and convert it into useful business information is through data mining. Data mining allows the user to save their time and efficiently use data to their benefit. But it's so much more than just turning unorganized data into useful and useable data.
Keep reading this article to learn more about data mining and how it can help you run your business more efficiently.
Helps Businesses Stay Ahead Of Competition
Today's business environment is extremely competitive, and it's crucial for any business that wants to survive in its respective industry to stay ahead of its competition.
Business intelligence that includes data mining can provide you with the latest information that you can use for market analysis, competition analysis, industry research and understanding consumer behavior, economic trends and patterns, geographical information, and much more.
These trends and patterns can help improve your decision-making that can affect your business in the long run.
Data Mining Can Increase Brand Loyalty
Brand loyalty refers to the positive attachment or association that customers form with your organization or product. Forming strong brand loyalty amongst the customers is one of the leading business goals.
However, it can take ages for you to create a sense of brand loyalty in your customers, but data mining can make this task a bit easier. It can help you understand your customers' preferences, needs, wants, and habits which you can use to alter your products and services and give your customers exactly what they're looking for.
This will help increase brand loyalty and business revenue in the long term.
You Can Detect Fraud Easily
Fraudulent activities are the enemy of business growth. However, the financial sector, which includes banks and other such financial institutions, can detect fraudulent transactions done via credit cards with the help of data mining.
Because data extraction allows financial institutions access to information regarding credit reports and loans, it can also create a model or a pattern for historical customers. These models can determine bad and good credits as well.
Data Mining Makes It To Determine Target Audience
A target audience is a specific group of customers that a business caters to based on geography, age, sex, and other determiners. Determining a target audience helps businesses make the perfect product or tailor the services according to their customers' requirements.
Businesses that are successful in determining their target customers can boost their sales and business revenue.
Data mining allows businesses to effectively identify their target market and helps them tailor their products according to the consumers' tastes. Also, it can help you create effective marketing strategies and send your customers personalized ads based on the segment they're a part of.
Can Help Avoid Mistakes
Even a small mistake can cost you and your business dearly. You can avoid making business mistakes with the help of data mining services.
As data mining enables businesses to make future predictions, it can prevent you from taking a step in the wrong direction and tailor your products according to the analysis in front of you.
This will not only save your time but will enable your business to be proactive when the time comes to practically use the trends and patterns produced by data mining.
The Drawback
Although data mining is an innovative and useful tool that can take your business to new heights, it has one serious drawback — it's difficult to use.
Several tools used for data analytics can be a challenge to use, especially for someone who's inexperienced and doesn't have much knowledge about it.
Therefore, it's crucial to ensure that you hire someone or outsource your data mining requirements to an experienced and reliable organization.