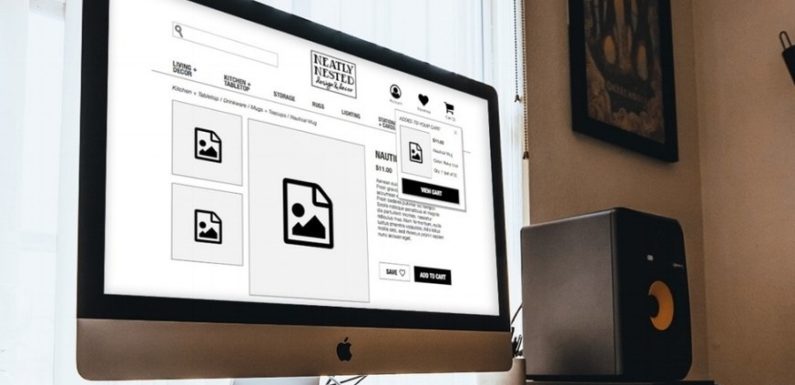 The advent of e-commerce started the trend of online shopping. Though the number of online buyers keeps on increasing each day; product purchases are only made after reading product reviews and comparing the product with similar offerings in the marketplace.
E-commerce sites are a great tool to capture the attention of new and returning customers. They should be designed strategically to deliver a positive customer experience. More customers will result in more purchases and revenue for the business. But if a website fails to deliver a positive customer experience, it could lose customers and gain negative publicity.
In this blog, we will discuss the Top 7 mistakes you should avoid while designing your online store:
Using low-resolution images:
This is one of the most important factors while designing your online store. Using good quality images will help the customers to visualize how the product looks in real life. In addition, large images with high resolution will attract customers and will make them want to browse your website.
Using confusing product descriptions:
A product description is one of the first things customers look at while purchasing products. If they don't find a description or it is too short then it could confuse them. This will make them uncertain about the product and no purchase will be made. Well written product descriptions are essential for the success of your website. So include clear and appealing descriptions which best describe the look and feel of the product.
But at the same time don't strain your customers with too much information. This could make them uninterested and less likely to purchase the product.
Making contact information difficult to find:
If a customer has a query about your business, they should be able to easily find the contact information (i.e. email address, contact number, and postal address) on your website. For example, your e-commerce site sells shoes. If a customer has a query about shoe sizes, and he or she is not able to ask that question, then it will be a problem. They would look for another brand which would provide them with a better buying experience.
Lengthy check-out process:
If an e-commerce website has a lengthy checkout process customers will leave the website and this will directly affect conversion rates. That is why e-commerce ventures must adopt an easy check out process which will enable customers to select the product and complete payment within a few steps. In addition, it's essential to maintain transparency by displaying all shipping costs and taxes in relation to the purchase clearly.
Loading takes time:
E-commerce sites which have a slow loading speed tend to lose most of their visitors and they usually never come back. Even a slight delay in loading can cause a huge impact on conversion rates. Online ventures can utilize tools like SEO audits and Google Page Speed Insights to identify loading issues as well as resolve them.
Not making your website mobile-friendly:
Through online shopping, buyers can make a purchase anywhere, anytime. Mobile devices and smartphones are considered more convenient than computers.
Since most buyers use mobile devices for web browsing; online ventures must make their website mobile friendly or else they will miss out on a huge portion of potential customers.
Not using video content:
Using video content on your online store can provide a completely different experience to your customers. Videos can be utilized to display product features, promote your site offers and also help to answer customer queries. There is endless scope for video content. In addition, it helps to attract visitors which increases chances of conversions. Visitors will have a great buying experience which makes them want to purchase your products.  Lastly, it will help you to overtake your competitors.
If you require aid in custom ecommerce website design  we suggest you have a look at Brands Design. They are a trusted name in the world of web development with several years of industry experience. They make use of the latest web technologies to create highly innovative and interactive web platforms.
The development at Brands Design takes place in a sequential manner. The site requirements are documented, then the site blueprint is created, which is then developed into an interactive website. This is followed by regular testing and finally, the website is deployed.
Not only this, their web design packages are the most affordable in town. Under which you will all the features you require to make your one of a kind e-commerce site.