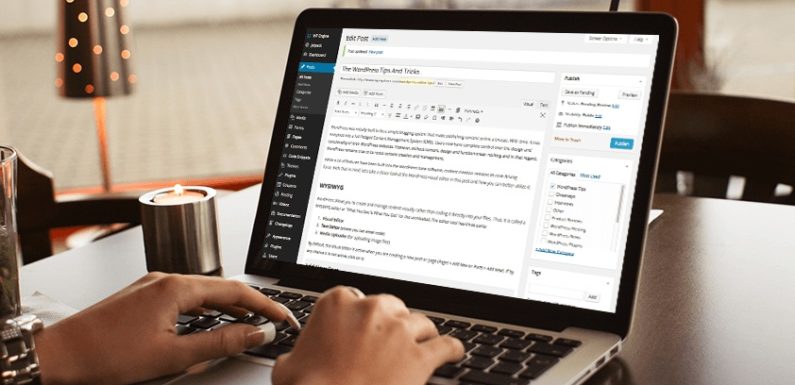 Based on PHP and MySQL, WordPress is a free, simple and open-source CMS (Content Management System). With plenty of amazing features and personalization possibilities, WordPress has become the most preferred CMS to develop a robust website.
Although there are a plethora of CMS platforms, WordPress is the undisputed leader with 59.7% market share. It's far ahead of other CMSs such as Joomla, Drupal, and Magenta with a dismal market share of just 6.7 %, 4.7%, and 2.3% respectively.
WP powers over 75 million websites worldwide, produces nearly 65 million new posts per month and gets over 40 million comments. This stat is ample to tell the success story of WordPress. You can look for a WordPress review by expert developers in the industry on various review sites.
Now the question arises — why is it so popular?
Well, there isn't a single but plenty. Some of the reasons that have made WordPress an effective CMS are outlined below:
A Versatile Platform
The standard WordPress dashboard of the CMS makes it a universal platform, enabling everyone to use it. And because of the versatility, WordPress is the most popular content management system powering nearly 60 percent of the total websites worldwide. The functionality of WP is quite easy to understand and build website design. Also, it offers a host of features, themes, tools and plugins that help developers create an amazing website.
Highly Secure
WordPress CMS offers stringent security which you'd always want to secure your website. You want your site to secure from various viruses, spamming, or to be harmful in any manner. Even if you're not guilty, the search engines will perceive your website dangerous. And you won't want your site to be penalized and listed on Google or any search engine's spam list.
This way, WP comes in the rescue providing complete security to your website. Once a security threat is detected, the security team instantly releases a security update that WordPress will automatically update.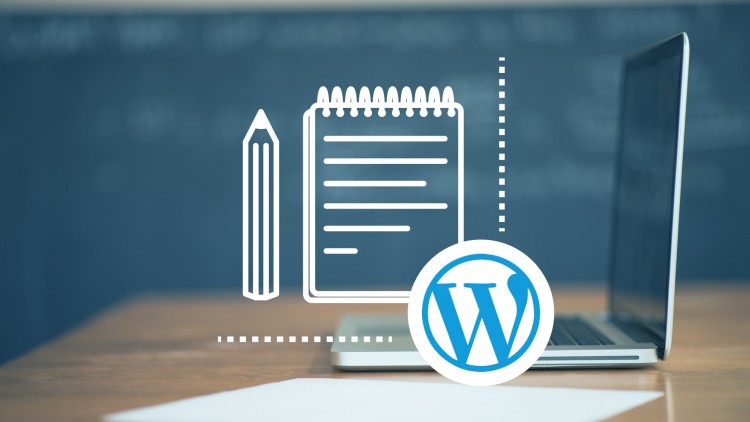 Easy to upgrade website
The need for your business may change with time, and you'd want to add new features to your site. To accommodate your business needs, WordPress allows you to get new functionalities and features among plugins easily.
You may opt to keep your website free for everyone in the initial days of your business. But as it grows, you may wish to make it paid where users will need to register and login to have access to it. With WordPress, you can do it seamlessly either by making use of WordPress plugins or your codes.
Besides, 'update on the go' feature of WP makes it apart from the plethora of CMS available. You don't need to go to the office before you modify or update your website. Instead, you can do it on the go — anywhere, anytime!
Highly responsive and affordable
'Highly responsive' and 'cost-effective' are among the top reasons why WordPress is so popular. It's a complete content management system that offers resources for web building and high redundancy servers for continuous running of websites. WP websites load faster and usually don't face downtime. And the best part of WP websites is that they can accommodate the sudden upsurge in traffic quite efficiently avoiding a crash.
Despite outstanding features that it offers, using WordPress is absolutely free. You don't need to pay for the license to access its themes, plugins, and other web building resources. Also, managing WP site is easy, and anyone having basic knowledge of website can handle it. You don't need to hire a web designer or a professional with special IT knowledge. Thus you save a significant amount on the building and maintaining your website. If you're busy or still wish to get it done by someone, you can approach a freelance website builder like Designhill that offers such services at an amazingly low price.
Impressive turnaround time
With numerous plugins, templates, and themes that can be used while building your website, you don't need to start your WordPress site from scratch. It not only saves your time but also a lot of time. And of course, the enhanced turnaround time of your website will earn more contracts. However, you can still charge your clients like you're developing their website from scratch.
The bottom line
As a businessperson, an amateur or experienced, it's imperative to have a content management system (CMS) that's flexible and can be easily maintained. And WordPress is unquestionably the leader. Using this CMS is quite easy, and it doesn't require you to learn before using it. It is, in fact, a complete package!