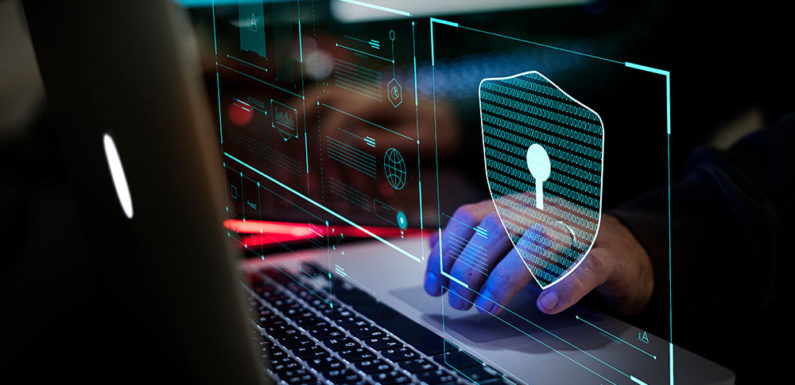 "App stores and mobile apps are the greatest hostile code and malware delivery mechanism ever created."— Winn Schwartau, Chairman of MobileActiveDefense
At the time when mobiles and apps were discovered, no one had ever imagined that there will be present an entire team that works to make the same applications and mobile technology more secure. As we have now entered the 21st century, it is almost evident and true that with all the high-tech and advanced technology of AI and digitization, we have unleashed upon yourself an era which deals with insecure and imaginary enemies.
Today, almost all age groups carry the power of the mobile technology, and slowly and gradually everything that needs to get done is today, happening in the online world of what is soon getting called the dark web. With millions of people using the web technology for everything starting from net banking to using mobile wallets which have made cashless transactions, it goes without saying that for the unknown enemies like hackers, there needs to be a presence of White Hat Hackers who can stop the violation of all the data on the online world.
For every new application that is developed for mobile usage, there is a window of opportunity that opens for security violation and scams. It is undoubtedly true that the internet has helped us in so many ways that one, however, it is also true that it has bought upon us a state of unpredictable insecurity which we have no ways of stopping ourselves. This is the precise reason why application developers need to be very careful during the production phase of applications to make sure that all the security is taken into consideration, and also that there are no loop holes through which the app can have a security breach.
Here in this article, we have compiled a list of the top 5 mobile app security malfunctions that cause maximum security breaches and ways in which they can be prevented right at the development stage. It is important to understand that with all the vulnerability present on the dark web, one can never be too cautious, and also that prevention will be better than curing the dangers that linger on us.
ISSUE 1, INSUFFICIENT TRANSFER LAYER PROTECTION:
When using any application it is necessary to have a strong running internet connection. When going to public places these days the first thing we do is look for a WiFi network. What people don't realize that when they connect to the WiFi on an unsecured network there is a possibility that sensitive data and information can get leaked. When mobile apps are built in with a secured transfer layer protection, it enables applications to run smoothly without any fear of security failure.
SOLUTION: the only way to deal with this is to ensure that all mobile applications have a security constraint and strict data transfer controls in place. Having this in place will ensure that when any data is transferred there is no way any third party can make any changes or alter it in any way. 
ISSUE 2, LEAKAGE OF SENSITIVE INFORMATION:
The moment you misplace your mobile the biggest worry becomes losing all your passwords and sensitive information that you otherwise already store on your mobile. But, do you also know that even when you have your mobile with you, there is always a possibility that your sensitive information can be stolen or misused? When using various applications, there is always a chance that your confidential data can be assessed by outsiders if the application is not secure, and does not offer a safe and secure payment gateway for you to use it.
SOLUTION: all applications also use servers to host information and run the applications. Most of the times hackers use the same servers to break into an application and then take undue advantage of it as well. To ensure that this does not happen it is better to keep less information stored on the server and keep only that information online that is required to keep the application up and running. The moment you remove the motivating factors to theft, there will be no need to conduct the theft in the first place.
ISSUE 3, LACK OF AUTHORIZATION STEPS:
While using E-shopping and banking applications on the mobile, it often happens that there are so many steps of verification and authentication that one has to go through. And, though many people fond it useless, the lack of these steps will create a havoc. The easier these apps make it for you to access the application, the same ease the hackers will have to access your information as well. 
SOLUTION: the only way to keep this from happening is to ensure that the application has a proved authorization framework which ensures that the subscriber needs to enter their credentials and only then move to the next step. The more secure this is made the closer you are in minimizing the possibilities of data theft and other security-based failures.
ISSUE 4, DECRYPT CRYPTOGRAPHY:
every application in order to run needs to ensure that it runs on SSL and TLS certificates. When you try to access any public domain there are times when there is pop up telling you that it is an insecure line and whether you trust the network and still want to proceed. This is what an SSL/TLS certification means. If the network is not secure, ideally the application should drop the connection request.
SOLUTION: the solution is to ensure that each application has an inbuilt certification prompt that asks for permission and only connects to a secure and trusted network source.
ISSUE 5, AUTO LOG OUT OR SIGN OUT:
When you use an application and sign in with a user name and password, technically when you stop using it, it should automatically log out. In the case when applications still run in the background and don't auto-logout, it can cause a serious breach of data and privacy as well.
SOLUTION: whatever application you design make sure that you design and put in a sign out button on the page. This will ensure that the users log off the moment their job is done there, and this will also ensure that no third party can use your credentials and cause any harm.
As per the technology experts and assignment advisors at GoAssignmentHelp, it has become very critical to ensure that with the power of the applications and internet, the application developers ensure that they make it secure and foolproof so that there is no scope for any security violation and failures.