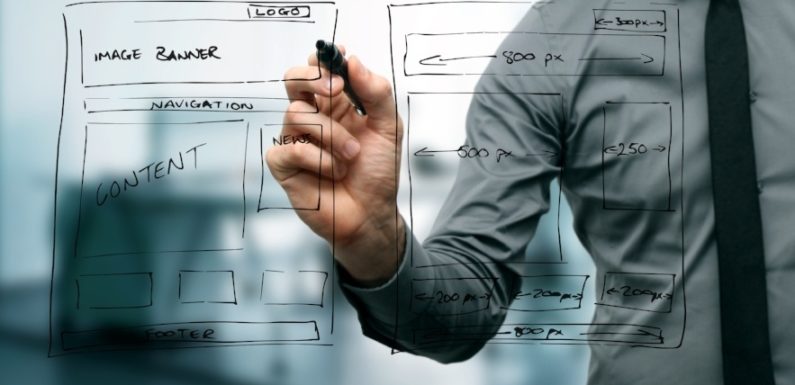 The technology-driven world has bought almost everything online. From the purchase of goods to a request for services, the digitization wave has captured each and every sphere of our day to day life.
The commercial and economic domain is seen transformed by the e-commerce phenomenon whereas the connectivity arena has seen the advent of social media platforms.
All and all we can say that online domain has become the new sphere of action related to our day to day activities. What makes such transactions online easy, smooth and effective? If you are still guessing then just hold on for a second and see where you are reading this, of course on our Website design services.
Websites and apps have been the go-to platforms when it comes to driving the actions online. Whether you are offering goods, extending services or shouting out loud for your promotion you need to have a website (and app later on).
Website design services are one of the most demanded services in the online domains and the reasons are quite obvious.  A website reflects not only what you want to convey through it but many more things.
Yes, the content, style, design, uploading speed and other related aspects of your websites are all that create an impression about your services in the mind of the users. Getting quality website design services is not (as a number of firms are offering website design services these days) and easy job.
You need to make sure that those common website design mistakes are kept out of the frame when you hire a website developer for extending you need based website design services.
Wondering what are those common website design mistakes. Don't worry we would let you know those four common website design mistakes and that's not all we would also provide you with solutions in regards to tackling those mistakes effectively.
So, make yourself relaxed and continue reading to get a note of those common website design mistakes.
Let's get started:
#1 Use colors properly
Proper choice of colors for various elements and the overall theme of your website is crucial. It sounds like an easy or 'to be taken lightly' thing but actually its note. The use of colors has to be in sync with the purpose of your website.
Say for example a women's clothing related website would look better if it has a pinkish color theme or elements, in pink color. This would not only attract the target audience but would bring the elements of feminism and youthfulness that are required to drive the user towards your products.
So, to tackle this website design related common mistake understand the color-effect relation properly and choose the color as per the content & intent (and of course the target audience) of your website.
#2 Loading speed
Gone are the days when users could wait a minute or two for websites to upload. Generally, users don't like to browse a website that takes more than ten seconds to upload. Yes, not more than 10 seconds. So, you have just got 10 seconds to make or break your impression in the mind of users. Well, in this era of high-speed connectivity we can't expect the users to wait for too long.
To tackle this website design mistake incorporate below-mentioned inputs in the
design and development phase:
Compress the images (without affecting quality)
•    Use HTML 5 for media support
•    Effectively optimize the website code
•    Avoid unnecessary extensions
•    HTTP requests should be minimum
These small things would be quite effective in terms of quick uploading of your website across various devices.
#3 Too much focus on design
Focusing on designing or we can say the arrangement of various elements on the webpage's of your website is necessary. However, too much attention on design and less on usability and affectivity part is a common mistake that creeps in at the time of website design and development.
To get hold of this common error try and focus more on the navigability and the user experience part and arrange the elements on the website accordingly. It's quite obvious that users love smoothly navigable and scalable websites rather than beautifully arranged and poor on usage front websites. So, the mantra is clear to pay more heed to the usability side.
#4 The positioning of the Call to action button
Call to action buttons (CTA's) are those elements of your website that drive the desired actions from the user. CTA buttons on your website can be any of those signups, add to wishlist, buy now etc that derive the actions for which you were targeting the user.
A quite common mistake in website design is seen in face of poor response to these CTA's as a result of poor positioning or covering of these CTA's by an excess of content around them. All these lead to poor response at the revenue generation front.
To tackle these mistakes make sure that there is no excess of content near or CTA's and the CTA is the sole attention grabber. Also, make sure that your CTA's are place appropriately on your website so, that visitors get a sight of them in seconds of visiting your webpage.
So, we hope that now since you have got hold of these common website design mistakes and their hacks you would apply them in action.