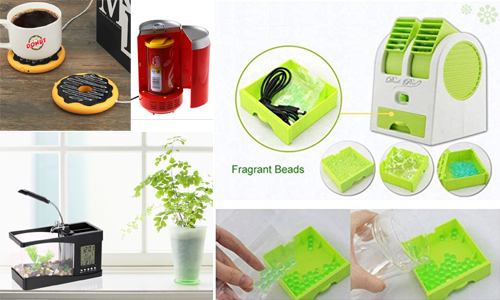 There are plenty of USB Accessories in the market. Know about some special USB Accessories – Which can prove to be very useful in your daily life.
Mini fridge
These small fridge-sized USB accessories can keep a canned beverage cool. The way, in which the light burns when the door is opened in the original refrigerator, it is in the same way. Do not expect this to cool down the cane at room temperature, but it can already keep cold cane cold for a long time. Keeping in the open, the cold cane will warm up after some time, but if you keep it in, you will get cold.
Microscope
This device is not somehow Productivity Gadgets for your office desk, but it can prove to be a fun time pass for you. It can be easily installed and can magnify 800 times any object. With this help, you can take photos of magnified objects and record videos too.
Personal AIR Conditioner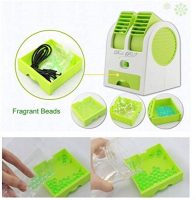 As the hot is increasing, the desire for cool air is increasing everywhere. For such cold air, you can take the USB powered air conditioner. It keeps you cool while working on a computer. It contains a sponge, which requires moisture from water. The water coming from the sponge provides cold air.
Vacuum Cleaner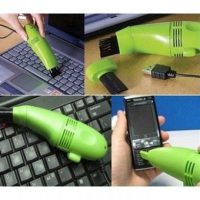 A full-size vacuum cleaner can damage the keyboard. In this case, you can easily use a small vacuum cleaner in the hand holding a small hand. It comes with a reusable dust bag. In it, you get attachments like tubes and brushes. They can clean the dust from the rift of the keyboard and clean the speaker grills.
Foldable Keyboard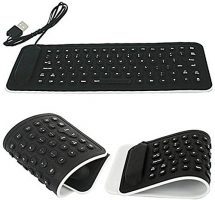 The button and the base material of this foldable keyboard are made of silicon. Its performance is fantastic. It has 104 buttons in it. You can roll it easily to move with you. This USB keyboard is waterproof and dust proof. If your keyboard and notebook's keyboard are small, then this keyboard can prove to be very useful for you.
Fish Aquarium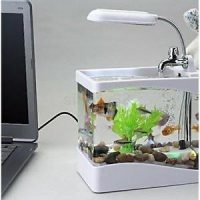 This cool USB accessory has a lamp, watch, calendar and small aquarium. This aquarium uses a low-power filtration system, which is connected to the USB port. LED also takes power from the USB port and can be adjusted. Keep in mind that the clock and calendar use Triple A Battery for power.
Mug Warmer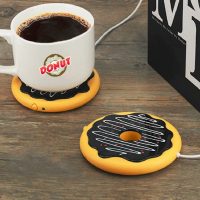 For most people, morning coffee is a necessary thing to start work. Now you can use the USB powered warmer. It has a metal heating plate, which is protected by the insulation material. With this help, you can easily warm your coffee. The heating plot works very well with ceramic, glass and metal mugs.
USB Hub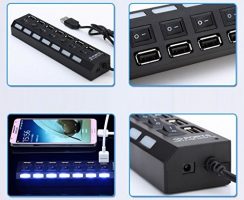 If you do not have ports to connect a lot of Fancy USB accessories then you can use a USB hub. This can add up to four to seven ports from the computer. This USB Hub works perfectly with all device printers, keyboards, mouse etc. But this device is not meant to transfer high speed data. For this, you have to use a different device like – 5V/2A or 5V/1A converter adapter.
Paper Shredder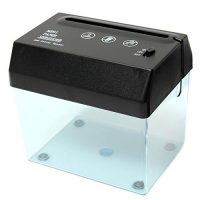 Most offices use paper much more. Sometimes, problems may arise on paper tearing. In this case, the paper shredder can destroy sensitive information like bank statements, credit card alerts, and PIN numbers. The USB Powered Shredder can easily destroy the paper.
 Electric Foil Shavers Razor
Nowadays, the trend of electric foil shavers' razor is growing rapidly among the youth. With this, you can easily make shaving without pressure and irritation. Its blade is designed in such a way that it will give you a closer and easy shave skin. It comes with a lithium-ion battery that can be used for up to 90 minutes on a single charge. With this, you have the unique USB connect and normal UL or GS adapter
Dual USB Car Charger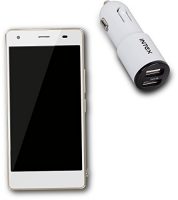 Dual USB charger is a car accessory. When you are out in your car you need it because nowadays the smartphone needs to charge the most. This charger can charge two devices simultaneously. This charger is easy and fast, it can maximize its charging capacity, so your phone will be fully charged at the half time. Its Advanced Secure Technology avoids over charging and over heating of your device.
USB Wall Charger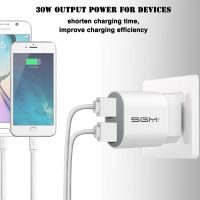 If you are always in the basement of the plug to charge your smartphone then the USB Wall Charger can be beneficial for you especially when in travel. It charges your smartphone by dabbling speed as fast and saves you time. It is perfectly suitable for all types of electronic devices such as – From iPad and Power Bank to HTC Nexus, Blackberry, iPad, Samsung, Bluetooth Speaker Headset etc. Because it's portable and safe design is small and light, it is the perfect device to keep traveling together.
Portable Flexible USB LED Light Lamp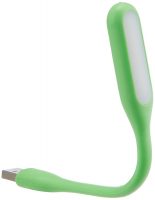 Portable Flexible USB LED Light Lamps can be an interesting USB gadget for you, which you can turn from two places without breaking it. You can use it from any standard USB port like – car charger, laptop, power bank etc. You can use it for lighting in your office cabin and car in a limited area. It can experience normal heat from the LED and it is not harmful to any other device.
Gaming Headset 2.0 Channel USB 7.1 Surround Sound Card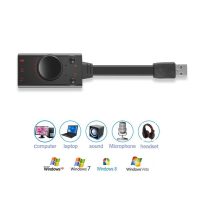 Now it's time to change your traditional sound card and use the International Standard USB connector. There is no driver required to use this and it works on plug and play for music play bake, so you can work with immediate effect. It works smoothly with all types of major operating systems. It works perfectly with sound card adapters, headphones, microphones, gaming and headset audio cable, earphones, etc. Its multi-channel technology makes you feel more vivid shock sound.
So friends hope that after reading this article you will definitely like some of these USB accessories. Also, if you think I have missed important information about USB accessories please feel free to write in the comment box.