Have you spent years to build your dream company or dream product? Does that bring a difference in people's lives?
Most of the time product owners, company founders, or extremely talented professionals put all their efforts to build a world-class product and services. They get so much absorbed in the process that they don't realize that the personal brand is as important as their company brand.
Are you also one of the professionals hide behind your company brand?
It's time to come out of the shadow and show the world who you are, what is your story, why you made such a product, or provide such services that change the life of users.
So, what exactly personal branding is?
Personal branding as the name suggests making a person a brand! Just like any other top brands like Apple, Sony, Forbes; people are also a brand such as Jack Ma, Elon Musk, and more.
Projecting career journey, their achievements, their ideas, and perspective towards the trends make people a brand. Customer trust the brands so does people who make those brands.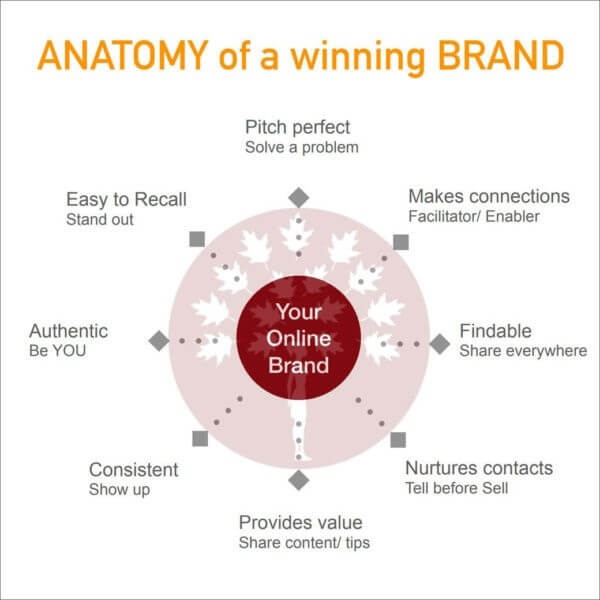 Source: Maroonoak.com
Here is the list of the tips you should follow to build your personal brand:
#1 Make yourself reachable
A lot of people know that Elon Musk builds an electric car, they know his thought process and people can connect with him, interact with him through various channels.
You shouldn't be like a star which people can just see but can't reach.
"Out of all business decision-makers, 84 % start their buying process with a referral. And Google is the very first place people look after getting a referral." – Salesbenchmarkindex
If you want to reach the people, you need to first make yourself reachable, approachable, and available for your audience.
When people search you on Google, it's up to you what you want your audience to see in the results. Your personal website, social media marketing channels, your blog, your opinions, your speeches anything could come in the search results. You have to make sure you are there where people can find you and connect with you.
#2 Social media
Social media add credibility to your profile. People check the common connections you have on LinkedIn or the number of followers you have on Twitter or how frequently you interact with your audience.
"When brand messages are shared by employees on social media, they get 561 percent more reach than the same messages shared by the brand's social media channels."
Join the social media channels any of them, or all of them, it's up to you. Social media help you understand your audience, what they want from you, or what you can offer them.
#3 Personal website
Having a personal website always to a good idea to build a personal brand, as the website talk about you, all your achievements, your journey, your challenges, and how you came so far.
The website ranks well in Google when it is completely SEO optimized. You can always add the right search terms and make the website rank in Google search engine result page. You can demonstrate your knowledge and expertise through your website.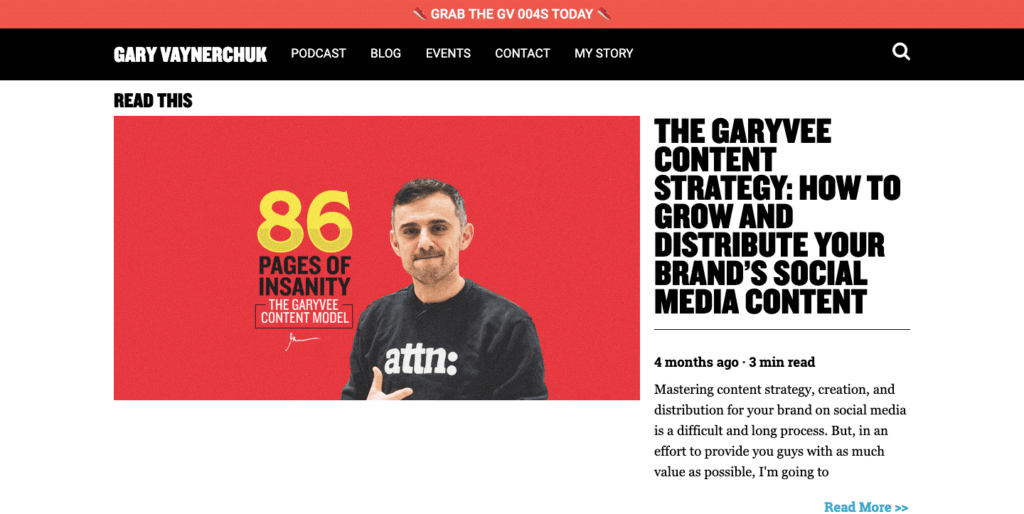 For example, Gary Vaynerchuk is a social media influencer in his books, his blog is loved by the audience.
#4 Storytelling
People forget what they read or what they listen, they remember the emotions. When you talk about what you have done for a company people might forget that, because they receive a lot of information per day and it's difficult to remember all.
People show more interest in WHY you do something. The reason should be good enough.
Present your journey in the form of a story, build an amazing story that the audience can connect with. The audience is more likely to remember the story which impacted their hearts more than brains. Create an inspiring story for your audience, to remember you.
For example, Jack Ma, people know the story behind his success and how he made such a huge empire. That is why people remember him, admire him, respect him.
#5 Content is the ultimate king
Generating a lot of content is not the key here anymore!
Make people's life easy with your content
People do not care what you do, people care what you can offer them, or how you can help them.
"Ninety-two percent of people trust recommendations from individuals (even if they don't know them) over brands." – Nielsen research
Add value to your audience by helping them solve a problem or help them facing a challenge. Your words could change someone's life, try your best to do if you can.
Creating effective content that adds value to your audience is the key. Sharing amazing insights based on your experience and expertise could help your audience to solve a problem.
Content helps you connect with your audience it should be a part of your personal branding strategy. Remember people look up to you to guide them, to help them.
What content you can share?
Share your interviews
Your experience in some technology
Your areas of interest or expertise, skills
You can share your video talks, quick video tips
Actionable insights to overcome the challenges people might be facing
Your business tips or productivity tips should help them learn something new from you
Stories you learned something from
Case studies to show some good examples which can help your audience
Talk about what worked for you, for your brand and what not
Do's and Dont's for people in business the same as you. They will learn from your experience.
Share free information
Provide free training so that people know your knowledge and expertise
Share some good advice when people reach out to you as a goodwill
You can share an EBook with your audience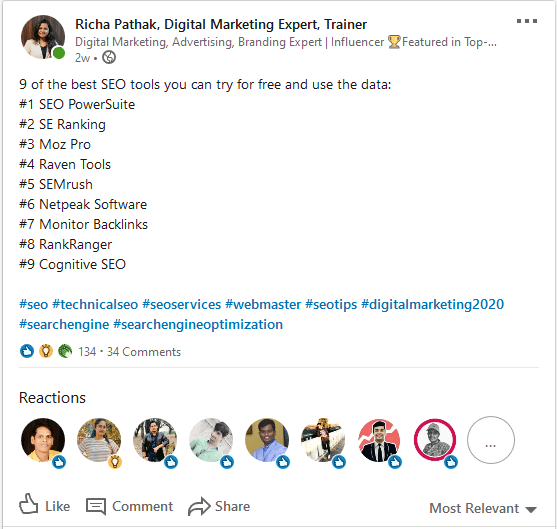 Try to be helpful, share your knowledge with your audience.
That is how you connect with people through content marketing.
A small piece of content on your social media can keep the enthusiasm of your audience alive.
#6 Be genuine, Be authentic
"Be yourself, everyone else is already taken." – Oscar Wilde
It is hard to project who you are in reality, but that's what makes you stand out of the crowd. Today we're people maintaining an image online, you can share your originality, your thought process, your ideas.
You should start sharing the information about you which is not sensitive or hurt your sentiments. A certain limit on sharing information can help you maintain a balance. You should not be too controversial or too neutral about things.
Why do people add information about the founders or person behind the business on the company about us? Because they know people trust people more than just products.
So sharing your story while being authentic helps your audience connect with you and your brand.
What you should talk about?
You can talk about your struggles stories,
Your experiences or how you overcome some of your bad habits,
How you cracked your first interview or
Sharing a couple of pictures of your struggling days,
Your area of interest
Your favorite book could be something they might want to know.
#7 Be alive, Be present – consistently
You can't just make a post on social media and leave it for 10 days. You must have to be consistent with whatever strategy you are using to maintain your personal brand.
You have to show up where your audience is waiting for you. You have to maintain your post frequency, your content consistency. That is what keeps your audience hooked with your personal brand for a long time.
Make a pattern of your content even if you are not regular, so that people know when it comes out. Do not confuse your audience and let them think about it. Keep your audience informed.
For example, a digital marketing influencer Neil Patel is pretty much consistent with his presence online so that people can connect with his content and he keeps them engaged all the time.
#8 Build network, make more connections
Building an audience network by connecting with more people is an important thing. People do not invest in products; they would like to invest in people. They trust the people behind the particular product they are using.
So building your network, inviting more people to join you should be in your to-do list if you want to make a personal brand. These people could learn something from you, or you can learn something from your audience. You can generate more business because if people love your attitude they recommend your product or services to others. Connections are priceless, they help you directly or indirectly!
You should take some time to find the right people to connect with, nurture them, give them a helping hand without looking for immediate benefits. It helps you build a long term relationship.
#9 Gain trust through personal branding, don't sale!
The main difference between a product and a brand is that products could be many in the market and people need to choose from them. But when it comes to brand people trust them, and stay loyal with them mostly.
To gain trust and that eventually drive sales for you. Don't sell your personal brand. Tell your audience how you can add value to their lives and show them. They will learn and end up trusting you.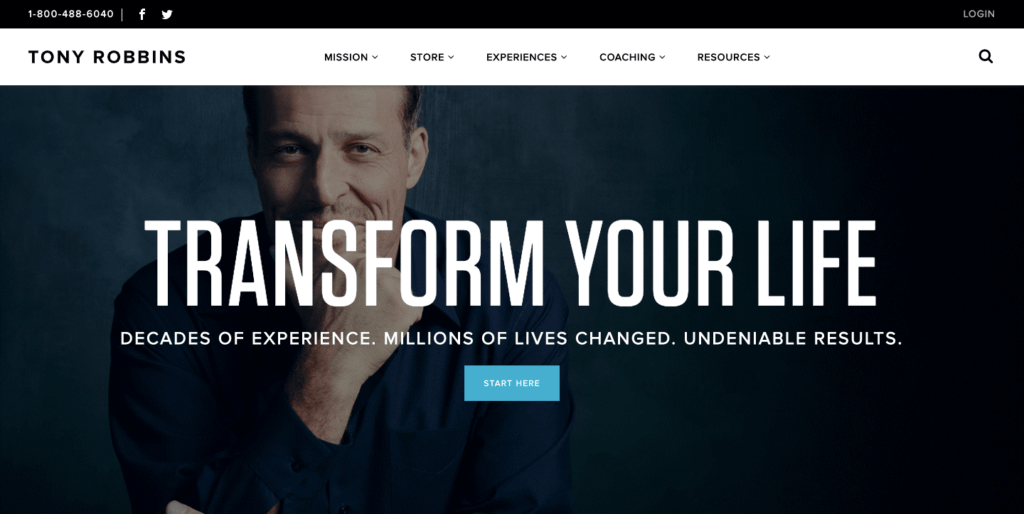 People love engaging the leaders they trust. People follow you when you lead them.
#10 Support your audience, then they will support you
Be there for your followers or your audience. Show your interest, express your thought, support them. Show people that you are there, they will reciprocate. But you need to initiate it! Once you win your loyal audience you won half war here. These the people who make you a personal brand.
Appreciate your audience, show kind gesture if they do something nice. Show your support in their learning process.
#11 Start your own blog
Starting your own blog help people to keep a tab on your recently published content on the web. They can subscribe to your content and can read it anytime as per their convenience. Having a blog, a good way to interact with people.
When people started asking me some questions about digital marketing which is my area of expertise, I started writing on social media, and people showed great interest in reading more, then started my own digital marketing blog – SEM Updates which talks about digital marketing, advertising, branding, and social media. The audience made me do it for them. And now I have they have an easy way to connect with me through emails, comments on my posts and share their feedback and suggestions.
You can keep your blog on your organization's website or you can simply create a blog or personal website.
Consistently writing a blog always help people to connect with you for a long time. And here you can demonstrate your expertise as well.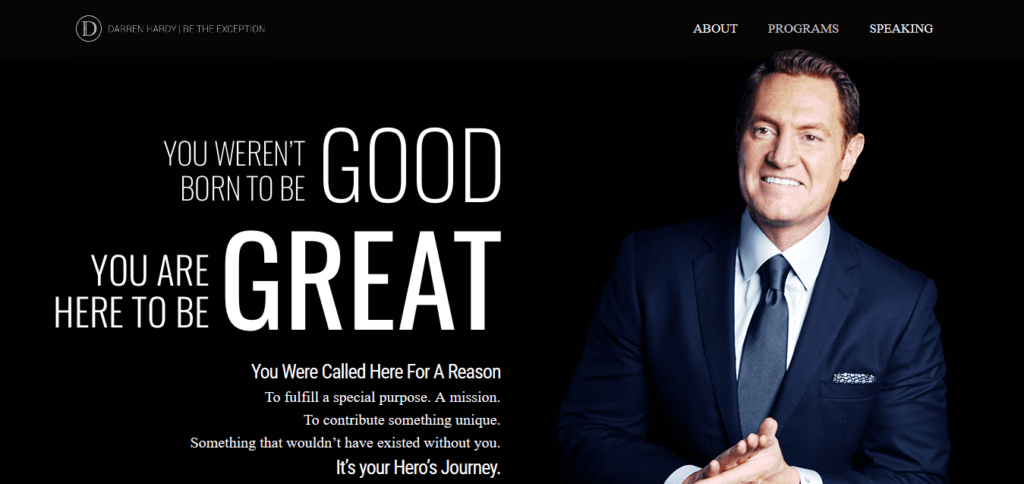 For example, the video series shared by Darren Hardy receives a lot of engagement. People interact with him regularly and he keeps creating more content to solve their problems.
#12 Become a contributor on other top blogging sites
Writing on your own blog is always a good idea. But contributing some well-researched piece of content on top blogs in your niche would help you expand your audience reach.
Write the articles to showcase your skills and expertise. These articles will help your audience to know you better, to trust you. Guest blogging helps leaders to be found, to be searchable.
You can write long guides, articles, expert advice, opinion on the latest trends, case studies, etc. Keep it informational and insightful.
I started writing guest blogs 2 years ago, today my articles got featured in the top 20 digital marketing magazines and people loved the content, and connect with me to know more about it through my website SEM Updates and social media channels.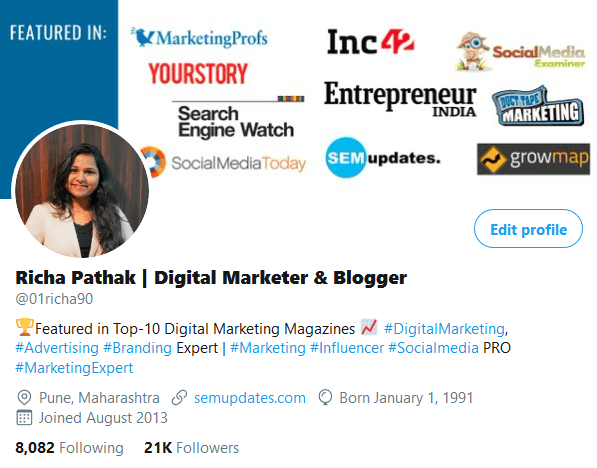 Conclusion
Your loyal audience is your true brand ambassadors. Win them! And you will win the rest easily. You are the face of your business, product, or your company. You need to tell the world who you are and WHY. That why it is a very important part of your personal brand. The stronger your 'WHY' is, the more people will connect with you. Tell them the story of 'YOU'.
Build a legacy for which people remember you. Personal branding is not a project which can be finished in a year! It's an ongoing process by which you build your name as a brand.