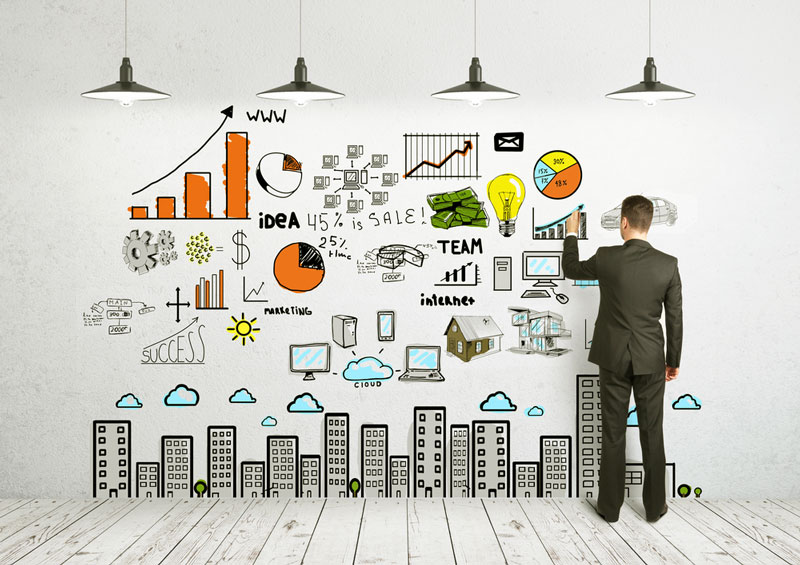 Marketing is like an essential food for every business in this internet dominating world. To make the best out of their business, every Marketer is aiming to use the best marketing strategy for their business. The main objective behind Marketing is to reach your customers and clients and make them aware about your product and services to generate the most for your business.
Through this article we are going to look at the 10 trends that will impact the future of marketing:
Mobile: Mobility and Business at the same time
The evolutions of smartphones and tablets have actually influenced the marketing world.
The mobility or flexibility it offers has brought customer and business much closer than before.
With the advent of gadgets like smartphones, companies are moving to small screen to build more personalised relations with their clients or customers.
Transparency that everyone looking for
The more transparency you bring to your business, the more customers will get attract to it.
Indeed it is true that customers demand more clarity with the services and this trend of transparency will go a long way in future.
Also, this is the best way to infuse faith in the minds of customers regarding brand.
Marketing with 3D Technology
3D technology has evolved over the years and marketers are no far behind in using this to market their products.
Anything that looks virtually attractive finds more attention and can attract people in large number.
With 3D tools smart marketer will find a great way to give virtual life to their products which further improve their business.
Example: 3d pens brings quality and creativity with it. From 3doodler to Lix,  journey of 3d pen is like a roller coaster.
Visually Impactful Content
As the marketing techniques are evolving, marketers are opting to use visually impact content as a part of their marketing strategy by using audio and video clips.
An amazing content especially visual content creates a long lasting impact on the mind of customers.
It not only narrows down the gap between customer and brand but also ensure a great success for business.
User-generated content will be a new boost for business
From web articles to online reviews or blog posts, the power of content will boost the presence of brand in the online world.
An informative content has the power to leave a positive impact on the mind of customers.
Also, content helps build a connection between user and business and hence ensure positive outcomes.
Social Media: The Next Boom
Recently, social media has become one of the popular platforms for business to promote their brands and services.
From LinkedIn to Twitter or Facebook, social media channels will play an integral role for every marketing campaign.
Social channels pave the way for marketer to reach their target customer in much larger way.
Video Enhances User Experience
Using of video clips can be a great marketing tactic to engage with your customers.
Videos clips/Youtube clips not just attracts large number of customers, it also helps business creates interactive environment.
Inclusion of videos clips and streaming videos will be a big new trend for marketers.
Big Data Marketing
Gone are the days when marketers have to shed away from big-data as they lacked the skills or the resources to convert them into meaningful.
Now tools are available in the market that can help marketer mine those big data easier and faster.
This trend of incorporating and managing big data will set new standard for marketers.
Customer Centric Approach
To know well about your customers like what they expect and what they not must be the priority of every business.
The future of marketing will solely depend on how well business can fulfil expectations of their customers.
Happy and satisfied customers can build great reputation of the brand in competitive market.
Pop-up ads: Annoying if not relevant
Marketing ads and adverts should be relevant to the user.
Ads which are completely irrelevant can easily turn off any user.
So, the advertisements should be customer centric which could drive more and more customer to their business.
To Conclude
From online campaign to email-marketing, the trend of marketing will keep on evolving from time to time. In order to go head-to-head in this competitive world every marketer needs to move with the trend of marketing.