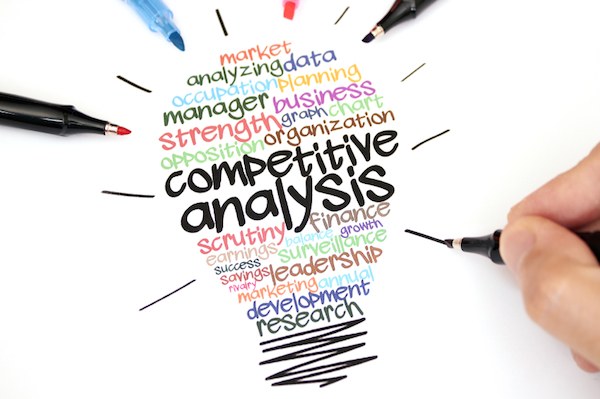 Competitors understand your business the best and that's why it makes sense to listen to them. If you discover that your competitors are featuring on the top search pages of major search engines consistently, it only means that they are doing something right and you are not.
There are many invaluable things that you can learn about search engine optimization from your competitors. Here are 10 things that your competitors can teach you about SEO.
Create Engaging Content
When it comes to digital marketing and engagement of customers, content still rules, indisputably. Most companies make the mistake of not understanding the relevance of quality over quantity. Your competitors seem to have cracked the code if the kind of traffic they receive is anything to go by. If your content is unique, original, engaging and presented in an easy-to-read format, you can be sure of getting more eyeballs and that too from visitors relevant to your business. An engaging style of presentation guarantees success.
Find Keywords You Are Competing For
Keywords are the most effective tools for gaining digital footfalls. To find out which keywords are helping your competitors gain traffic, use the Google Keyword Planner. It can help you determine keyword volume and competition for those set of keywords. Advanced keyword tools are available to know what keywords your competitor's website ranks for organically. It is possible to find new competition for organic keywords in the course of your research. Tweak your SEO campaign appropriately for meeting such challenges.
Showcase Your Real Work
Using testimonials as a SEO strategy is not a smarty thing anymore as your competitors would justify. Sure, they do use testimonials but in a very measured way. They have moved on to something different – showcasing real work that they have done for clients. It can be a brilliant way of driving more traffic to your website. This can have a more profound impact on potential clients as they will be able to view and judge your capabilities in the real world. Testimonials have an element of suspicion about them as today's savvy buyers know that the good ones are cherry picked and the bad ones swept under the carpet.
Optimize URL Structure
You might think that SEO-friendly URL structure is a myth but your competitors beg to differ. And from their success in using URLs for SEO, they seem to have got it right yet again. Ask any SEO experts and they will tell you that URLs must be straightforward, meaningful and friendly. It can take your search engine rankings up by several notches.
Meta Titles and Descriptions
You might be inclined to believe that Meta descriptions and titles are not that relevant nowadays but your competitors don't share your opinion. Check out their META descriptions that will show up on search results. Analyze their website and you will realize why Meta descriptions are important. Analyze your competitors' websites to know how your page descriptions will compare in the Search Engine Result Pages.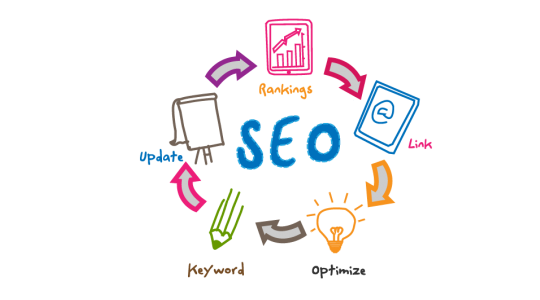 Inform and Entertain Through Blogs
If your audiences are not staying on your website for long, it is obvious that you must revisit the engagement process. Blogs are becoming the norm for most businesses in their SEO strategy. Your competitors haven't forgotten the importance of entertainment. Visit their blogs and try to understand what it is in the content that clicks with visitors. Write regularly, on topics of relevance and in a lighter tone. Your simple and straightforward approach will help you establish a relationship with your audience. Engage an expert to communicate technical jargons in a simple, entertaining manner.
Use Pictures and Videos
There is possibly another major gaffe that you were committing in your SEO strategy and never noticed it until you started analyzing the SEO campaigns of your competitors. And that's the use of videos and photographs. It is so easy to click hi-definition pictures and shoot professional quality videos with today's smartphones. You can give your audience a real time glimpse inside your business with videos and pictures. They will love it and keep coming back for more.
Create a Social Media Campaign and Remain Consistent
Almost all businesses, small and big, are promoting their wares on social media. You must find a way of doing it differently. What makes your competitors social media campaigns click? The key to success is consistency and quality. Establish a solid presence by creating a calendar so that your audience knows when exactly to expect your next promo or post. When this becomes a habit with them, you can expect regular and relevant traffic.
Improve Conversions
Many online businesses use the lure of free offers to attract potential clients and get a commitment from them in some form or the other. Your competitors are doing it so why shouldn't you give it a try. Find out what types of lead generation measures they are using and try to beat them in their own game by creating your own unique and more attractive offers.
Link Building Strategy
This might not be as relevant a strategy as it was a few years ago but it must be a part of your SEO strategy because your competitors are still making smart gains from it. Building high quality links to your website is a proven way of driving traffic to your business.