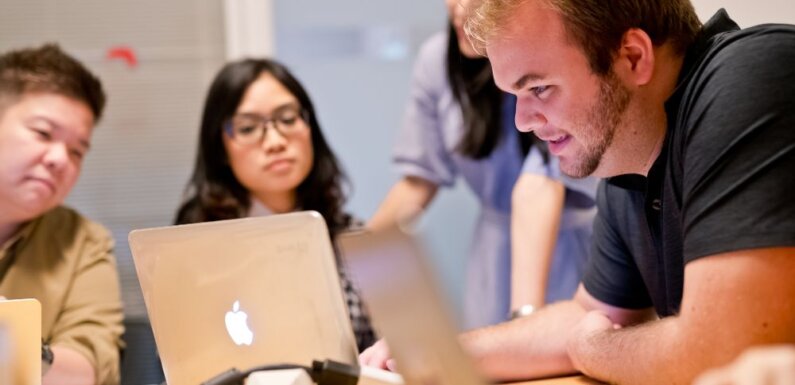 Marketing is a management concept based on the planning and implementation of activities aimed at helping a business to best meet market needs while maximising its value.
The fundamental goal of marketing is to make a profit by meeting the needs of customers. To achieve this goal, marketing sets itself a number of global and specific tasks.
Global objectives of marketing are to:
Ensure awareness, selectivity and efficiency of buyers in their consumption of certain goods and services;
Coordinate company resources;
Exert a targeted influence on the views of people and their way of life;
Contribute to improving the quality of life of people, etc.
Peculiarities of marketing in the sphere of small business
Small business is very common in the modern world. It is rightfully considered not only the initial form of entrepreneurship development but also one of the basic directions of the country's economic recovery. Marketing is a central function of small business management. Its main goal is to identify the needs of buyers and mobilise the resources of a small company to meet them. With the fierceness of market competition in the context of increasing globalisation processes, the importance of conceptualising marketing is only growing. Within the framework of a small business, marketing can be considered as an integrated system of research, management and regulatory activities, taking into account industry characteristics and aimed at meeting the needs of society in accordance with the spiritual and material needs of its members.
The main directions of marketing activities carried out by economic entities in the field of small business are:
Marketing research;
Development of goods and setting prices according to market conditions;
Building distribution systems for the company's products;
Providing market promotion of goods and services produced by the enterprise.
These areas of marketing act as key components of all stages of the reproduction process, from the release of material goods and their distribution, and ending with circulation to the stage of final consumption. The marketing organisation itself has a certain specificity in the field of small business. In particular, there are three ways to organise it
– an independent organisation, full outsourcing and a hybrid method.
In the first case, the small business undertakes all marketing functions and personally performs them. This usually requires hiring a staff of specialists.
In the second case, the performance of marketing functions is outsourced to specialised marketing agencies.
In the third case, only a part of marketing functions are transferred to outsourcing, other functions are performed by the enterprise independently.
Marketing planning performs several tasks and goals at the same time, which are divided into 4 groups:
Market targets. In this category of goals, such moments as capturing the desired market share, increasing the number of customers, and increasing the level of sales in volume and price terms are affected.
Production goals. This is a group of internal tasks, the implementation of which is aimed at increasing the company's ability to meet market objectives. This includes increasing production volumes.
Organisational goals. This includes optimisation of the small business structure, work with personnel and management tasks. The same group applies to plans for increasing salaries, issuing bonuses, etc.
Financial goals. This group describes all the previous goals in terms of value. Parameters such as profitability, gross and net profit, sales and costs are applied.
6 valuable recommendations for strategy formation
Since developing a marketing plan for small businesses is a difficult and responsible task, any help in this matter will come in handy. So below are five planning tips:
1. It is recommended to rely on the uniqueness of the product. In pursuit of market leadership, many companies make a gross mistake – partially or completely copying competitors. This is not the most effective strategy. It is better to be, if not the first, but an irreplaceable participant in the market.
2. Investments should be taken as seriously as possible. Invested ("working") money is an important component for any small business with limited resources and a small budget.
Business development must be thought about after making the right investments.
3. Sooner or later, it will be necessary to set a "limit" for the company and it is better to do it right away. It is impossible to create a business that satisfies all consumers equally well. Therefore, it is necessary to decide on which needs and which customers are not worth spending available resources.
4. We must not forget about any of the stages of the company's work, focusing on improving the quality of goods. Many companies devote so much attention and resources to products that they forget about the level of service, delivery, organisation, etc.
5. Don't forget about your employees, They are a crucial part of your small business. Motivate them and make sure that they know how important they are for the team. Parties, team buildings and corporate headshots on your web site are just a few ways of doing it.
6. A competent marketing strategy should be stable and long-term. At the same time, you need to be prepared for the fact that at one point you will have to completely revise the current plan due to changes in the market. We must do it in cold blood, even if it takes time.
Conclusion
A marketing strategy is what every small business should have right from the start. Without this strategy, there is no way to define the target audience, understand its problems and propose a solution. By sticking to these easy-to-understand guidelines, you are far more likely to develop a sound marketing strategy than uninformed competitors. Take advantage of this.