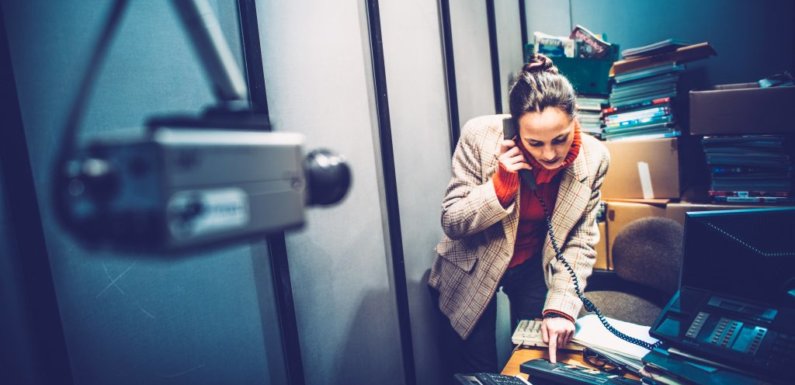 Every business, large or small is vulnerable to crime. The modern criminal is becoming more sophisticated by the day, making your business an easy target. They look for businesses that provide better opportunities for success, like those without stringent security measures. We're used to thinking about home security, but you will need to invest in high tech equipment if you want to secure your company.

Copyright: Unsplash I License: CCO Public Domain
Even with all the technology available, the physical threat from burglars breaking into your business to plunder your assets remains. In addition to physical crime, the technology-driven environment also poses the risk of cyber-attacks from hackers hell-bent on stealing your company's sensitive information. 
Criminals do their research, too; they study their targets very well before launching their plans. It is vital to implement drastic safety and security measures that will help minimize exposure to crime.
Keeping Your Business Safe and Secure
Your company is your livelihood, and for it to thrive, it needs protection. Businesses are often tempting to criminals, but the following measures can help to protect your investment and keep you on top of your game.
Illuminate Your Business Premises
Install ample lighting around your business premises to deter burglars and thieves. Having the property well lit inside and on the outside can discourage criminals from targeting your business. Start with surveillance cameras that can identify any prowler who attempts to break and steal from you. 
Place motion sensors in every corner inside and outside the premises, with keen attention to dark areas where burglars are likely to lurk. Lighting will not only deter burglars but can help to identify them in the event of a break-in. Surveillance cameras will record video footage of all activities within and outside the business, and you can monitor everything from the comfort of your phone or computer. 
Set Up an Alarm System
Any business is vulnerable to stock theft, vandalism, and trade secrets. It takes burglars only two to five minutes to break in, loot and leave your premise. An alarm system in place can help to alert you, your monitoring company and the police of what is going on.
Copyright: Unsplash I License: CCO Public Domain
A burglar alarm system can prevent or deter a burglary by scaring off the thieves. Other alarm systems can protect your vaults, safes, and potential disasters like fire. Your valuables should be secured in a fireproof safe in case of a security breach.
Lock Out Criminals
Use deadbolts and other safety lock solutions for the doors and windows. Make sure they are constructed with sturdy, high-quality materials. Heavy metal gates or roll-down grills are also a priority, with special provisions of glass or sliding doors. Rear and side doors should be reinforced with iron gates or four-point locking devices or burglar screens. Also, train your employees on how to lock up and enable the alarm when they check out.
Enhance Your Security Fencing
Traditional measures such as high-grade security fencing can also help to protect your premises. The barrier will deter intruders from invading your property. If used with perimeter intruder detection system and the CCTV system, the risk of intrusion will be lessened. 
Control the Locks and Keys to Your Premises
Have a proper locking system and hardware in place. Understand that keys can be stolen or found in the hands of the wrong people who want access to your premises. A proper protocol for key issuance should be developed, with extra keys stored under lock and key.  
All company keys should be collected from departing or terminated staff. Lost keys will be reported instantly, and affected locks replaced or rekeyed. No key duplicates should be allowed.
Secure Business Data
Use access controls on all the computers in your company to restrict entry. Give access privileges to authorized personnel only, change passwords regularly, and secure your IT systems with firewalls, antispyware, antiphishing, and anti-viruses.
Secure Business Assets and Stock
Regular audits on your property and equipment will help to secure your assets and stock. Record all the details of your equipment, including their serial numbers. Schedule inventory counts to identify any irregularities.
Insure Your Business
Insuring your business is very important. In the event of a break-in, vandalism, or fire, the insurance company will compensate for your loss. You can also insure your employees for compensation in case they get injured at work.
Conclusion
Your business is your life's work. You must have all the right security measures to protect your investment. Always keep up with the changing trends in security to ensure you have the upper hand against criminals.