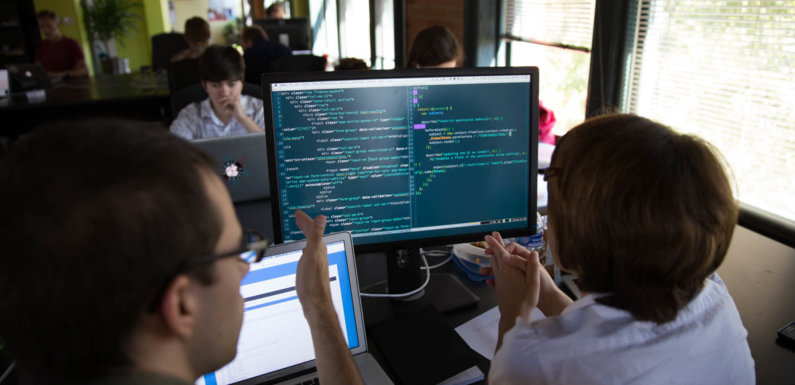 We live in a democratic world, (well at least most of us) where opinions do matter. And so we have the right to present our view, irrespective of what others believe. However, people hesitate in coming forward, that's the reasons why online polls and surveys are conducted to determine the majority's viewpoint over something.
This technique has effectively being adopted by online businesses to gather feedback from there users. If you are dedicated and want to conduct such surveys in a time based manner then going for Survey App Development would be a great idea.
Although if you want to create your survey application yourself, then make sure to check out these survey app development features and development tips that would help you a great deal.
Mobile Survey Application – Core Features
Your mobile application is going to be competing with some of the best application and free solutions out there in the market. So it is important that you make sure to add more functionality to your application to meet the requirements of the larger group of people. So let's check out the core features that a mobile survey application needs to have.
Simplified Templates
There is a reason why most of the people prefer to use google forms for these purposes. And that reason is their simplified template, which allows almost everyone to create their own survey easily. And this is the level of simplicity your application needs to have in order for your users. Users should not face any kind of problem in creating a new survey. This simplicity is going to be crucial for you in order to attract new users.
Provide Options
What you are creating is a survey application, so it's necessary that your users have the liberty to choose in which form to present and answer the question. So make sure that the application provides the users with various question types. So here are some of the core features you can add to your application to fulfil this purpose.
Multiple Options – These types of questions are a multiple-choice question, where users need to answer by selecting at least one or more than one option. For this, either a checkbox or a list is used depending on the type of question. However, your users must be able to use these two elements while creating their multiple-choice questions.
Single Options – Yes questions are in the form of the traditional quiz and MCQs that are needed to be answered by selecting a single option from multiple choices. You can make use of the radio buttons for this purpose.
Open-end answers – These questions are needed to be answered in brief. How? Well by simply adding a text box to respond to a question. Answering is this way is pretty difficult to answer, but it also provides a wider view for the one creating the question.
Drop-Down Lists- These are a great way of showing a number of options to a question.
Rating – Yes like the one Instagram uses, however a little more numerical, as surveys need exact statistics, etc.
These are other types of elements and various questions and answer types you can use other than these. Also, you can update your application accordingly if you like people are leaving your platform due to some element unavailability.
Don't Be Sequential
There are ways to make a survey more detailed and individual specific. One of the best ways is to bring forward a new question based on the user's response to the previous answers. This can be easily done by adding machine learning algorithms and a question database. These types of survey models are used to determine the mental health of the people of the person taking the survey. Other than that these algorithms are also used to determine the personality type and other types of survey.
Results
What's the use of creating such a nice platform if it does not provide real-time results? Well, it is true just collecting the data in an innovative way is not going to be enough for your survey application to succeed. So make sure to equip your platform with tools that can be used to analyze the data and give out results instantaneously.
Now let's look at some of the essential things that you should keep in mind wind developing your survey app and the survey itself.
Manage Screen
Don't stuff the survey from a lot of information, it's neither good practice nor is it recommended. The best possible way is to introduce one question on one screen.
Keep it simple
Both the quality of questions and users interface needs to be simple and easy to understand. It's never a good idea to ask complex questions during a survey.
Notifications
Always add notification option to your app. It's important to remind the users to use your platform to participate in ongoing surveys.