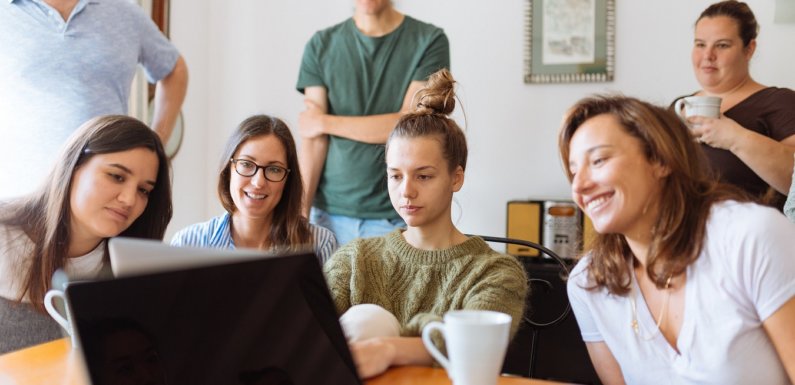 The main objective of marketing is to understand the customers so well that the product you create fits them perfectly and it sells itself. Nowadays, many business use videos to promote their products and services because videos are versatile as well as engaging. Video marketing has gained a lot of popularity in recent years because people can easily understand the message that is being delivered to them. Moreover, the majority of users prefer watching videos as they can visually demonstrate thLe features of the products.
YouTube is considered to be one of the most popular websites for posting videos as it contains millions of users from all over the globe. In this particular article, you will find a beginner's guide for marketing your brand on YouTube. There are a number of things that you will get to learn, for example;
Is YouTube the right platform for your business?
How to come up with a video marketing strategy?
When is the perfect time to launch your strategy?
How to manage your channel on YouTube?
How to optimize the videos you post on YouTube?
Is YouTube the right platform for your brand?
As mentioned before, YouTube is the biggest website for posting videos with millions of users from all over the world. Though people do not consider this platform as a search engine, it is exactly what most of the visitors do on this site. After Google, YouTube is the most popular website for video marketing and it has a lot of potential for newly established businesses. However, due to its popularity, YouTube has turned into a highly competitive website where brands are fighting to reach the top rank. According to a report concluded by Statista in the year 2015, around 400 hours of videos are uploaded on YouTube every minute. Therefore, you need to create a good YouTube marketing strategy in order to defeat your opponents and to reach the highest level on search results.
To launch a successful marketing campaign on YouTube, make sure that you publish good quality content on a regular basis as it helps to remind people about the existence of your brand in the market. Moreover, you need to come up with innovative ideas that can be executed in your marketing videos. You need to keep the audience engaged in your videos so that you can communicate with them and generate meaningful leads. Always allow customers to share their thoughts about your video in the comments section as it helps you figure out where you went wrong and how to rectify that particular mistake.
As far as the production of the video is concerned, there are numerous tools available on the internet that you can use to make attractive videos for your business. You do not need a huge budget for producing a good video for your brand. So, in most cases, YouTube tends to be a good option for carrying out online marketing campaigns.
How to Develop a Video Marketing Strategy on YouTube?
In order to develop a successful marketing strategy on YouTube, you should start by defining your goals, for example;
The amount of traffic you want to generate on your page
The level of customer engagement you wish to promote
The number of sales you are willing to make to break-even
The goals that you set for your company should be practical and achievable. In addition to this, you should define the time in which you have to achieve the goals because deadlines make sure that the goal is completed within a defined period of time.
It goes without saying that you have to measure the progress of your company on a regular basis and make sure that your employees are performing well.
Commitment to a Schedule
When it comes to video marketing on YouTube, consistency is very important because you have to grow your channel by posting more content to it. Most of the times, marketers who run campaigns on YouTube have a very strict schedule for publishing content. When you have a strict schedule, your customers will know when a new video is coming out and they might stick to your channel if you continue to publish interesting content.
Once you have figured out how often you can post videos on YouTube, consider setting a suitable time for posting your videos. According to a research study, the perfect time for posting videos is early afternoons on weekdays and early mornings on weekends because, by the time viewers log on to the site, your videos would be indexed for search. This will help you generate valuable traffic to your channel. Create a full-fledged calendar for posting your videos as it will give to the right sense of direction and you will have a better idea about the content that you have to post in the upcoming days.
Types of YouTube Videos
Now that you have established the goals and objectives of your business, it is time to move on to the types of videos that you can create for your online marketing campaign. When you are making a video, keep in mind that you have to entertain the audience so that they return to your channel. Here are some of the types of videos you can make to entertain your target audience:
Listicles
Listicles are very popular as blog posts and media content and they are mostly used to highlight the products and services offered by your company. Listicles are usually informative and the features of the products are demonstrated in such videos.
How-To Videos
These videos perform well on platforms like YouTube as they tend to offer a solution to a particular problem faced by the customers.
Product Videos
In these videos, the attributes of the product are showcased and viewers can learn how to use the product.
Case Studies
Case studies are used by a lot of businesses to promote their offerings. Case studies can focus on various aspects of your business, for example; you can mention the recent achievements of your organization, future plans, client stories etc.
How to optimize videos on YouTube?
There are numerous factors that should be taken into account when you are optimizing your videos on YouTube. First of all, you have to use the right keyword in the description of your videos so that users can locate your video when they make a relevant search. Secondly, you should add tags to your video so that people can find it easily. The time of the video has to be taken into consideration. Moreover, you should use an appropriate thumbnail for your video. The thumbnail should be attractive so that people are enticed into watching your video. In terms of SEO, Tube-Buddy is a useful tool for optimizing your videos on YouTube.
Conclusion
YouTube is a great website for promoting brand awareness and to reach out to your customers. It is important to realize the fact that you need a high-speed internet like the one offered at www.localcabledeals.com, in order to execute your online marketing strategies and to upload videos in a timely manner. Make interactive videos to market your brand and boost your reach by optimizing your videos on YouTube.