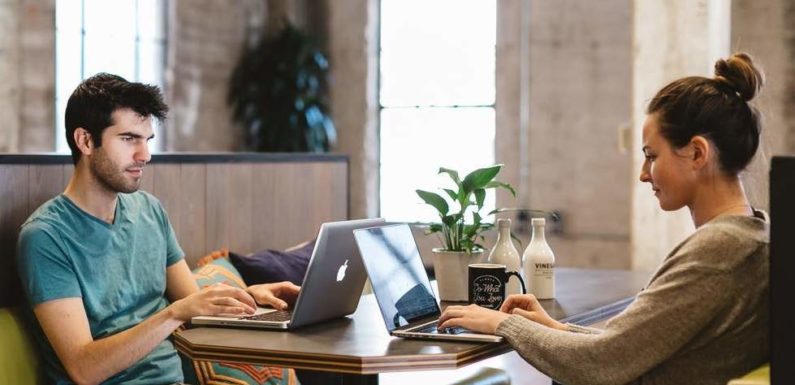 Managing online reputation is no longer non-mandatory in today's competitive market. In fact, it is a common practice for businesses to hire teams of marketers that work around the clock to manage, monitor and improve their client's reputation on the web, be it for a website, a product(s), a service or the organization itself.
Take it from us! We at Search Berg receive calls every day from US businesses as well as international organizations about our reputation management services and our customized brand management packages. There is good reason for behind this immense interest in reputation and branding.
Businesses today have realized the power of reviews, online perception and consumer trust. These were once disregarded aspects. Today they are considered priceless commodities that companies are willing to spend hundreds of thousands of dollars on. They are known to change/alter consumer perception, influence consumer decision, and generate leads and revenue.
In today's post we will talk about Reputation Management in 2019 and beyond. We will talk about what to focus on in order to gain consumer trust and create a positive, professional vision and image of your company and services in the minds of your target audience. These are tips that should be a part of part of all online marketing strategies where the intent is to increase consumer trust, strengthen client-business relationship and generate new leads and referrals.
Start Building a Profile on Review Sites
People read reviews. It's just that simple.
Today, there are numerous authentic, authoritative, high traffic reviews sites that consumers trust. Every business should focus on these platforms. Some are straight up no brainers. For example, if you are a restaurant, hotel, or food business, Yelp is a great place to be. If you are an IT organization, Clutch is a very good option. There are other great options as well that businesses consider such as Good Firms and UpCity.
And then there is Google Reviews.
We can't talk about reviews without mentioning Google. How many times have you looked for a service or product and checked out Google reviews? The jury is out on this one. People read Google reviews and they TRUST Google reviews. The more the reviews, the likely customers are to visit your website. The higher the rating, the more likely they are to trust your products and services and make a purchase. Google reviews are a huge influencer and should be a part of every digital marketing strategy. Ask your clients to leave you a review on your Google page and rate your services.
A Fully Revamped and Optimized Your Knowledge Graph
A knowledge graph is a that rectangular box that appears on the right hand side of Google results whenever a business or website name is entered in the search box. This is essentially a profile page for your company that Google displays for branded search terms (search terms that include your company or website name)
Simply put, a knowledge graph is a great way to present a positive, professional image of your brand and increase consumer confidence. Knowledge graphs are a gold mine for lead generation. This is Google essentially presenting an opportunity for every business to create their own personalized knowledge graph page that will be displayed on the right side of the search result whenever people search for their company or website by name. How efficiently it is populated and how smoothly it is optimized for SEO as well as readability and U/E, will depend how users will perceive it when they first see it.
A knowledge graph allows you to attach social icons. It automatically picks up review site ratings to display on your profile which can further strengthen your knowledge graph.
Content Marketing To Promote Positive Perception and Negate False Reviews
Reputation management is essentially a form of Search Engine Optimization. And so is content marketing. Fake reviews, incorrect information, and false stories have brought content marketing into a completely different spotlight; to be used as a tool to counter negative SEO. By writing content, companies can address   Google has become exceedingly smart about recognizing bad content; content that is spammy, plagiarized, low quality or stolen via content scrapers from another site.
The trend today is to write content that is fresh, engaging, relevant and adds value to the internet, leading to a positive user experience. This has led to an immense interest in content marketing where digital marketing companies like ourselves, create the quality content that is needed for a client's website.
If your business lacks a quality content profile, Google might start ignoring you. Being ignored by search engines means two things: no online presence, and ultimately, no online business.
Switch to Mobile SEO
Mobile search is its own beast now. More and more people are using smartphones today. It's amazing to see how fast web surfing has transitioned. By the end of this year, the amount of traffic generated by mobile devices will have exceeded that delivered through traditional PC. With this dramatic boom in smartphone usage, there is now a plethora of highly profitable SEO strategies showing up. Now is the time to start!
Search results for desktop, tablet and mobile are ranked differently. If you are seeing negative results for your target search terms on your laptop, that doesn't mean the same results will be shown on mobile or desktop. It's a good strategy to have a multi-platform focus for review and reputation management. Often times, tackling negative reviews is easier on Mobile than on desktop because the Google ranking algorithm works differently for different platforms.
Address Negative Comments
Of course there will be instances when customers will have genuine concerns over a product or service and may rate or review your truthfully. In either case, you as a company and concerned business, should respond to these complaint positively and address the complaint diplomatically. We like to call this process the three A's. Accept, Apologize and Assure. If the complaint is genuine, accept it. Apologize to the complainant for the inconvenience caused and assume them that it won't happen again and address the query accordingly. 9 times out of 10, this will create a positive impression not only on the customer who filed the complaint, but also on all the readers who read it online.
Conclusion
To conclude, the vastness of the internet has created plenty of opportunities for companies and businesses to manage, monitor and enhance their online reputation. True, there is the ever-present threat of negative SEO and fake information but Google's ranking algorithm has evolved immensely to detect intent and misinformation and thus discards these links as best as it could. Nevertheless, it is the company's responsibility to keep an eagle eye out on perception, trust, and rating of their products, services, brand and organization.