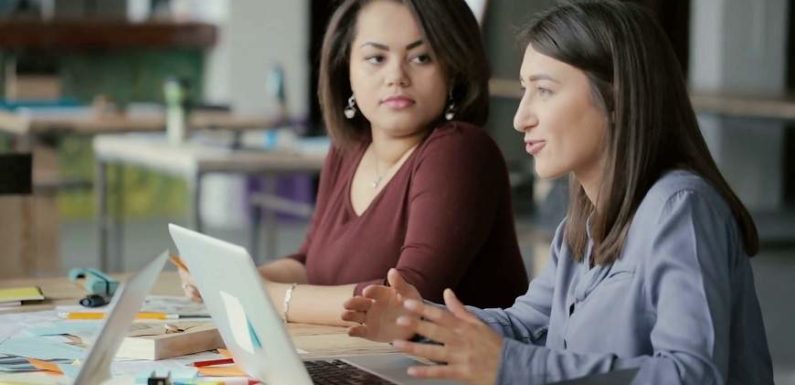 You've surely heard of Search Engine Optimization. Perhaps even worked on it. But the optimization process is not limited to only search engines. App stores can be optimized as well
Suppose you launch an app. It's elegant, endowed with high-end features, and has a promising brand value. But it would be of no use if the user can't find your product. The app store is a huge platform with over 2 million applications. How likely is it that your app will rank on the first page, let alone at the top? The probability is thin, but the competition intense.
Therefore you as an entrepreneur should know the technicalities behind pushing your product to a higher rank. There are several methods that can successfully place your app in a better position. Let's break them down shall we:
Begin With An Attractive App Title and Right Set Of Keywords
Your app name creates the psychological impact that prompts the seeker to choose your product over other apps. Your app title should align with the user psyche. Also, insert a keyword within your title. It will help you to boost your product ranking on the app store. As you might know, keyword stuffing is discouraged by Google App Store, and can even get your app penalized should you attempt the same. You should incorporate the keywords as naturally as possible when describing your product. The frequency need not be too high. Just an optimum 5 to 6 times insertions would do.
But research well on your keywords. It's tedious to determine the right keywords, but if you use the Google Trends and check which of them are used on search engines, you can easily incorporate them.
You'll find that inserting the right ones will improve your ranking exponentially since users will now easily find your app by using those keywords. Your product will become more visible and findable on the app store. Use tools like SEMrush's "Keyword Magic tool" to find suitable keywords that are natural and in trend.
Describe Your App Well
App descriptions are like a website's landing page. It plays a crucial role in drawing user attention. Every entrepreneur wants to generate a sale as soon as possible. You too should bank on the user visits by first describing your product.
Make it detailed and up to date. Better description always helps in optimizing the app store. Try to cover the following points when describing your product:-
Your app's functions

The objectives of the app

User benefits from your app

The value it offers
Be frequent with the usage of images. Visuals are always instrumental in driving conversions. It has a better impact on user psyche than text-only descriptions.
Insert Screenshots
Talking about visuals, it brings us to the concept of screenshots. Suppose you're booking seats for a movie. You and your friends want to collectively choose the seating arrangement. And your friends are not close by. So how do you usually go about it? Exactly, by sharing screenshots on the WhatsApp group.
You know deep down that screenshots can portray things much better than if you happen to explain every detail in words. Well, same with your app. The Play Store is a marvelous place for promoting apps indeed. But it is of no use if you can't help your users picturise what you're trying to convey. While you wonder how to make an app, also think about its's designs which will be extensively used for App stores and users. So, insert some colorful and well-detailed screenshots in your description section.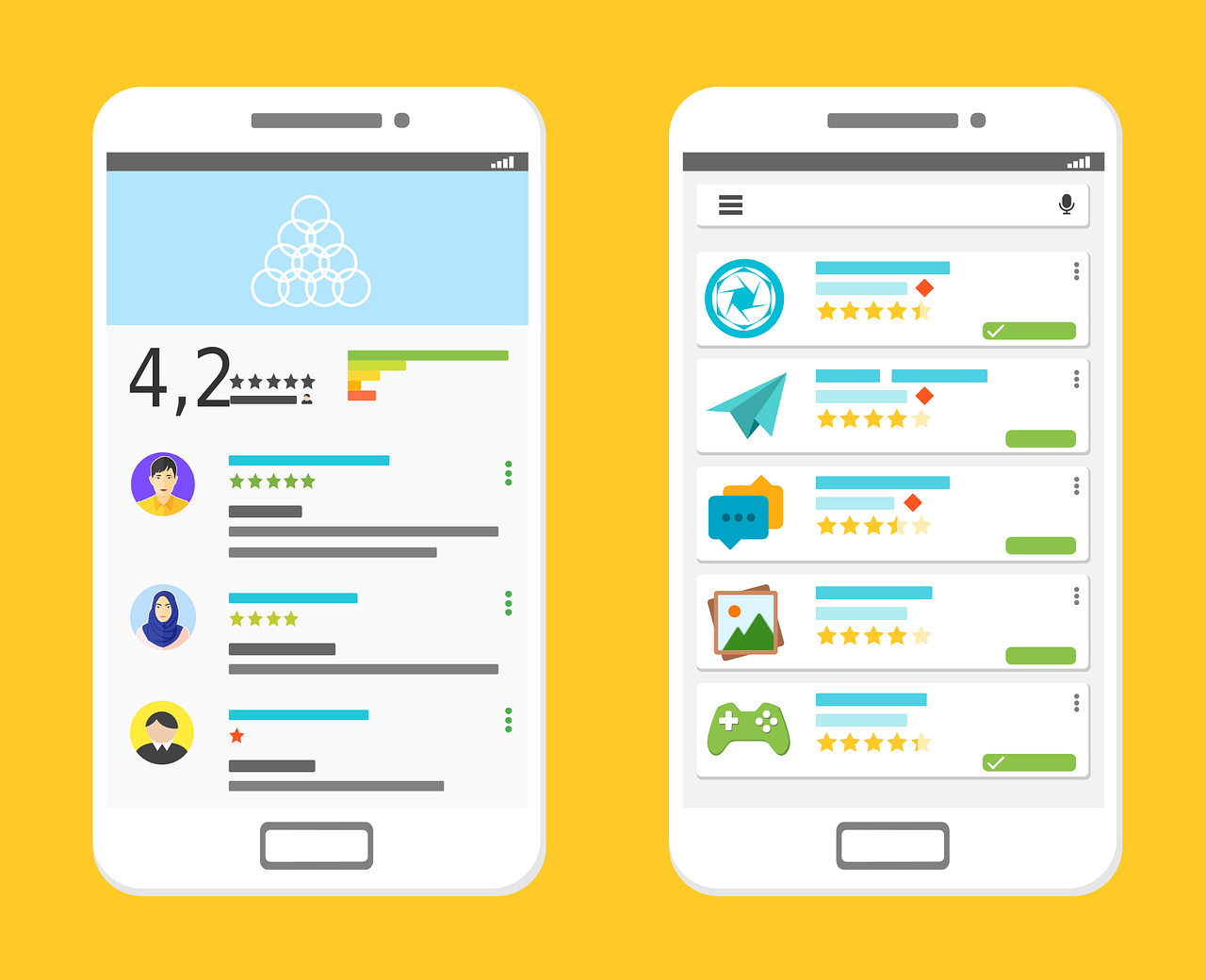 Insert Demo Videos
When it comes to content, most people prefer short videos over descriptive ones. For example, documentary films are more popular among enthusiasts than texts and scriptures. Same with your digital content.
Whatever you want to convey, if you create a demo video, users would instantly be attracted towards it. They would see it until the end, as videos tend to keep people more engaged than texts. But bear in mind, the video should be illustrious enough to increase the chance of your app getting installed.
Determine The Right Category For Your App
Apps, like physical products, fall into their respective categories. For example, a sports app can never be classified as a medical one. Or a ticket booking app can never be categorized under the food delivery ones.
You should determine which category your app belongs to, and put your product in that particular section. Proper categorization helps your app get discovered fast. Do not include your app in the wrong category. Never! There's a high chance your product will be red marked and removed from the play store altogether.
Select The Right Icon
Icons have a significant impact on the user's mind; especially when it comes to applications. You see the thumbnails display the icon only. The very look and feel of the icon create a small step towards better user experience.
Maybe you like a certain style, but that doesn't mean your users do. When launching your MVP, make sure to iterate the process by offering 5 to 6 variations each time.
Make Arrangements For Reviews
Positive reviews are driving force behind an app's recognition. It is very essential to gain as many positive reviews as possible. In the app store, provide a rating section. where users can add their individual reviews and rate your product on a 1 to 5 scale.
Use Analytics Tool
Like Google Analytics, you can also avail the app analytics tool for tracking user inflows, installations, review stats, etc. You can also check your app store ranking using the tool. Your peers, their prospects, etc; everything can be analyzed by app store analytics. It is very essential for your app's marketing strategy. Some prominent app store analytics tools you can use are:
Appstatics

Applyzer

AppAnnie
These powerful tools help in all sorts of data measurement and analysis related to your app.
Conduct Performance Checks And Evaluations
Suppose your app's ranking is not up to the mark. You wait for quite a few months and see no improvement. You might take this as a downfall and decide to quit altogether. But here's the thing. The rankings depend on the keywords. You can work on your keywords and improve them.
Or maybe your users are confused about the features. So you can work on the description or demo videos for more clarity. Think of what can be improved and what new things you can add to cover up the shortfall. A systematic analysis of your product's shortfalls would surely ensure a better ranking on the app store.
Conclusion
App store optimization is an ongoing process. Since there's no hard and fast algorithm for higher ASO ranking, you have to keep modifying the keywords by following market trends and what customers really want. Especially customer demand.
Business is all about customers, and if you can tap into their minds and scoop out exactly what are they looking for, you can easily leverage that to your success. Make use of statistical tools. They will give you ideas on the relevant keywords and phrases that are currently in trend. Utilize them. The core mantra here is KEYWORD.
Plus you have your illustrations, descriptions and demo videos that will act as catalysts for your ASO. And lastly, have patience. A good ranking on the app store requires time. Be diligent in your approach and keep updating yourself with the market trends.