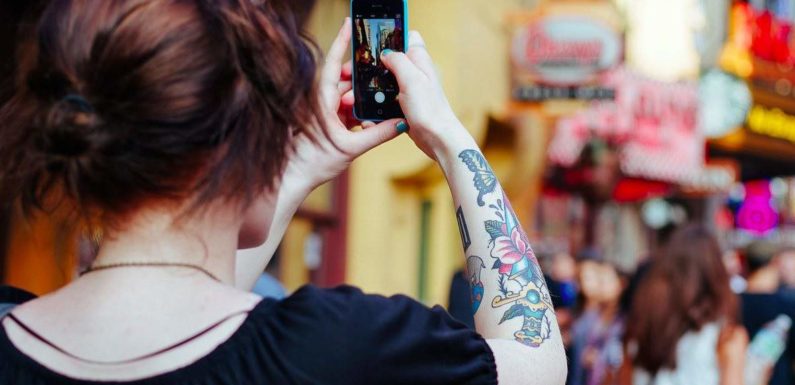 Over the years, social media has become a significant part of our daily routines. A lot has been done to gain information and knowledge about certain new technologies that we didn't know existed before. Not only this but through social media handles like Facebook, Instagram, Twitter, we can communicate despite the geographical restrictions and have been quite influential in expressing our views on specific subject matters.
How can we know about the various hacks or codes that may provide the chance to show off your geeky skills? Well, that remains a fascinating question, but to understand its impact, we need to be thorough about the Facebook hack codes.
We might have searched on the web about the Facebook hack codes at some point in time, but it's not necessary that every time it works perfectly as the code that is working today might not be valid tomorrow. Precision is the key as we need to implement various steps to get the know-how of these hacks.
Some of the hacks are so intriguing that most people have no clue regarding it, and you could surprise them by showing your geeky skills. Who doesn't want that? We are here to make it a little easier, so let's get started.
Let the SMS do it for you.
Have any of us ever imagined getting full access to our feeds without even installing the app? You might think that how is it possible? As much as you want to install the app and post your meal and check what's happening around, well, the SMS could do the same for you. What's the need then? If someone doesn't know anything about the Smartphone at all and all we have learned is to type an SMS, well, there's a solution, and it's worth it!
Firstly, you need to login to your Facebook account from the device and then go to settings and mobile. To finalize it, click on the "Add a phone" option if you haven't already assigned a phone number to it. Once this is done, you'll need to send an SMS displaying "F" to Facebook's text number. A confirmation code will pop-up on your mobile, which you have to insert into the pop-up screen to kick start using Facebook through SMS. Well, this is easy.
Post a Blank Update
Want to have a funny prank with your friends on Facebook and leave them wondering what the hell went wrong! Well, this is something you should try, posting a blank update.
For those who don't know, ALT lets you type special characters and symbols that are invisible on the custom keypad and leaves a blank message instead.
The trick is the Alt key, and this should be fun. 
By posting a blank message, you'll need the Alt code 0173 as it would leave an invisible soft-hyphen displayed on the screen. You can get instagram accounts with this helpful post from FreeAccountsOnline for free.
By posting a blank message, you'll need the Alt code 0173 as it would leave an invisible soft-hyphen displayed on the screen.
Peak into your friend's albums without them noticing it
If you are busy with your schedule and haven't got the time to check on the new update or stories about your friends and what's happening in their lives, this trick could benefit you. How about getting them stored in your private collection so that you can relish them later? Amazing right?
While most of the plug-ins have been eliminated due to the policies of Google Chrome, the Down Album still prevails. Once your friend's album is opened, click on the extension icon and then the Normal button for it to download all the photos you want to see. Well, there you have it!
Flip The World With Facebook
One of the most exciting yet funny hacks to perform. The friend list would be curious to know how on earth is this even possible? If you have been an active user on Facebook for a long time, you might have been played by the upside-down prank by someone, or you might have flipped the screen of someone else's desktop. Sounds too crazy? It is for sure.
For implementing it, select the upside-down language on someone's Facebook account, which would only work if they have an auto-login on that particular desktop. Try not to laugh when the person comes and sees the screen upside down, a bit hard yet so worth it to cherish!
While Being Online, Show Them You Are Not Active
You might be thinking how silly it is to not be active for some people, but through these hacks, almost everyone could be played on. There's a hack that allows you to hide your messages and status from absolute strangers.
All you need to do is go to settings and find the Blocking option to block the messages from people you don't know anything about and have no wish to share your profile with them.
Schedule Post Updates
Have a lot to post and can't find much time; this hack is designed only for you. Going offline for a few days and yet wanting to be socially active, for this instantly, you have to click Create Trigger and then the Facebook option to embody messages via a link or a status message. It would work as long as the connection is present in the email for the post updates.
Conclusion
We have learned the best ways to be innovative and show off your geeky skills to your colleagues or friends to surprise them. For now, that's all!
Stay home, Stay Safe! Thank you, everyone.