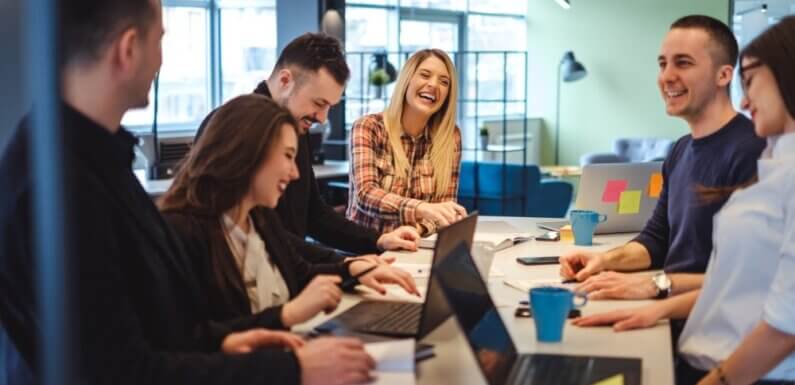 Online marketing is the key to succeed in today's marketplace. One needs to be flexible and have a good plan and organizational skills to survive in this competitive marketplace. But most business owners are unaware as to how to use online marketing to their business advantage.
No doubt, online marketing is a great way to help you connect with your new and existing customers, generate more leads for the business, and sell products and services more efficiently. However, a business can only succeed with a well-planned online marketing strategy. Therefore, hiring an SEO company is the right decision to take. With its expertise and knowledge, the company can come up with an effective online marketing strategy that is positive for your business.
How can online marketing help your business?
Here are the top five ways to use online marketing for business success-
Establishes a robust online presence
Social media, in recent years, has become a key marketing tool. It has been seen that many business firms have successfully grown their customer base using Facebook and other social networks. Engaging with customers online might seem pointless, but building and nurturing and engaged leads it the key to surviving the competitive marketplace.
With social media, a few clicks are enough to reach millions of customers. Moreover,
it gives access to valuable customer feedback and directly links communication with the targeted audience. Social media platforms like Instagram, Facebook, Twitter, and others provide a platform to exchange direct messages with customers and other businesses.
Take help from influencers to effectively boost your online visibility. Normally you know how to give time and put in a lot of effort to build a dedicated audience base. But in case you are just starting with online marketing, taking help from influencers is the fastest way to gain more followers.
Post a blog weekly
Blog posts are an effective way to engage the targeted audience. In fact, it is your blog where you can post content about your products and business. Having a good blog section will attract potential customers and build your reputation and brand. Therefore, you need to provide customers with valuable content to return to your page repeatedly.
The key to a successful blog post is high-quality content posted on a good web design page. Therefore, while building your blog, keep in mind to add value to the audience.
However, you need to keep in mind that a blog post is much more than merely posting some content. You can hire a web design company to nail your promotional strategy across the social media networks for your every blog post. Moreover, they can help you get better exposure using the platforms LinkedIn, Quora, medium, and Reddit.
Take advantage of SEO
No matter how functional or polished your web design is, it will never reach out to your potential customers without a strong SEO strategy. With some simple optimization of content, your website can become one of Google's first search results.
Some people think that it is a time consuming and technical work, but it is not the reality. In fact, SEO is an effective strategy to generate high traffic.
Hiring an SEO company can do good to your strategies. This is the most important for a business owner who doesn't understand how Google algorithms work. A good SEO company in such cases can help create unique, engaging, and insightful content that includes basic SEO principles. Using this strategy, no doubt, you can succeed in the marketplace.
Develop a lead magnet
A lead magnet is a good way to provide value to your potential customers. The rule of thumb is that the more valuable a lead magnet will be to them, the more likely the customers will give you their information. When a lead magnet is used efficiently to target customers, success is inevitable.
The best way to develop your lead magnet is by identifying the customers' issues and providing them with simplified solutions to deal with it. Make sure to utilize your strategy in a way that provides you with more information about your targeted customers while converting them into clients.
Develop and nurture an email list
Even with 20,000 followers on Facebook or Twitter, you cannot efficiently reach your
customers. Moreover, with the platforms' algorithms consistently changing all the time, an email list will allow you to reach out to your customers effectively. In fact, email marketing is an important part of an effective sales funnel.
You can use your customer's list to connect with them automatically. This will increase your open rates and will bring you more customers.
The Right Place to Get Help with Online Marketing
Effective online marketing strategy is the key to grow your business and succeed. By executing the strategy mentioned above, no doubt you can achieve your goal. But it is advisable to hire an SEO company for better results. A professional SEO firm can help develop an effective online marketing strategy for your business. The company's professionals will come up with a customized plan for your business and help you understand various aspects of online marketing. Using the services, you will see your skills are improved, and customers are interacting more with you and your products.
Hope this article will help you unlock the secrets of how to use online marketing for achieving a better success for your business.