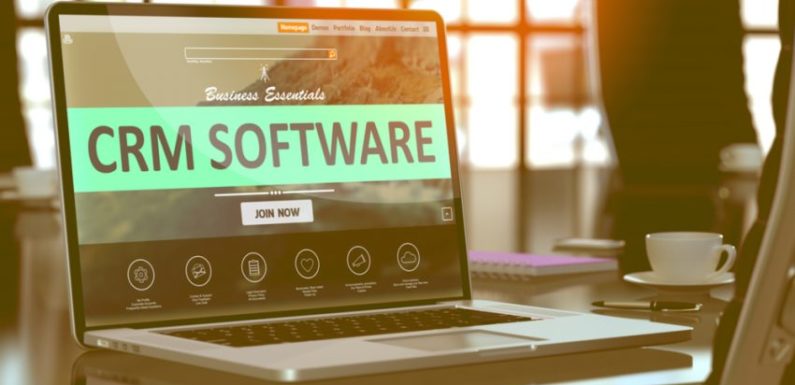 CRM software is a tool to help improve customer service experience. Businesses using CRM system realize that for every business to succeed a lot of emphasis has to be put on what the customers like and how they like it. There is no thumb rule that which can make every customer happy. If there was any, it is to keep looking for what customers are looking and keep delivering it. Relaxing on laurels can be suicidal. With time a lot has changed.
Customers today just don't want a good product. They want a greater service. While earlier businesses focused mainly on making the sale, today they know sale is merely one step in the process and they need to be visible and available to customers at all times and all days. Social media has taken things to another level.
Communications channels have improved and so is risk. Emails, Phone calls, SMS, apps almost everything one can think of has a potential to generate business and increase customer base.
Take for example Social Media reach. According to statistics available almost 65% of the total world population is on internet in some form or the other and are using one or the other social media platform. While the older generations are still playing catch up, the younger generation is almost glued to it. These customer needs specific and personalized attention. The young generation of today is very finicky and it will take not more than a blip of an eye to lose a customer.
Ten useful tips from experts in CRM has this to say:
You cannot choose social media platforms for your customers. Hence you have to be active on all of them. Your customer may well be using Facebook, Twitter, Instagram or any other platform. Instead of asking them to choose one over the other what you have to do is to let them choose what they want and be ready for it in any way possible. Decision making is theirs, not yours. The only decision you can take is to take is to be seen and heard
Customers are far more knowledgeable today and look to help themselves before seeking help. Therefore, a proper communication channel has to be developed where they are well informed about the products, troubleshooting procedure and up to date knowledge on how to fix a problem. They don't want to call or email for every single thing they encounter. Hence a good tutorial goes a long way in helping them iron out issues themselves
FDA rules apply businesses to write every important detail on the food item. Similarly, have a strong set of FAQ's that are commonly asked and are in place with clarity. If customers are well informed about a product way in advance before they buy, there is a greater likelihood of them not coming to you complaining about their lack of knowledge.
So, it makes sense that you should spend some time writing unique FAQ section for your website because otherwise you might have to get yourself prepared to face the full fury of angry and confused customers. And believe me, it is not a good idea to face annoying or angry customers. They can tarnish the online reputation of your business by leaving negative reviews on your business and it might scare away other potential customers.
If there is ever a skill one has to adopt then it has to be listening skills.
No wonder they say that those who listen succeed often. Listening to your customers is very important. They can ask you questions on Twitter, Facebook or any other platform. You have to ensure that you reply to them. This creates a personalized touch and also gives reassurance to them. Responding to questions create one on many platforms. It is like serving ten people at one go. You may never know how many are taking note of your reply and are forming an opinion about you
Evaluating your performance periodically is important.
Make use of sales and marketing metrics and keep checking how you have performed over time. See the problem areas, try and address it. Analyzing will help you get better over time and self-assessment in any field is important. Before being told how good you are, know your worth
Just because emails are working for you, it doesn't mean social media cannot or vice versa. Do not limit yourself to one platform. Also, having a direct contact from time to time helps create a bond. Machine and technology is meant to aid humans, not replace them
Take feedback from your customers.
Just because you have hired experts and have the best system in place it doesn't mean everything will be picture perfect. The ones who are using are the best ones to judge what better you can do over time. Do not be rigid in your policies. Sometimes a simple question or a simple feedback can help solve problems you either never thought off or wasted a million dollars on
Automation is probably one of the best systems have provided to businesses.
Make use of systems that is advanced and vendors who can help automate daily drivers. It saved money to help a system do what ten employees can cost you to do. It also saves time and remove human errors
What do you do with your data is one of the most important questions that need answering. Data is not meant to be stored and only used for a reference at a later point. Your data is there to help you understand business and its challenges. Make use of your data base effectively and create a communication channel that goes beyond social media and emailing communication. For example, selling a new product becomes way too easy if you have the data in hand to back up your product
Lastly, training your employees and your customers from time to time is also one significant task many businesses miss out on.  Everything is evolving over time. While your systems may upgrade your users may not. Similarly, it can happen with your employees. Doing a timely training ensures fill the gap if any. Everybody is in the business to gain something. It is not just a supply demand gap but a question of what they want and creating what they may want as well