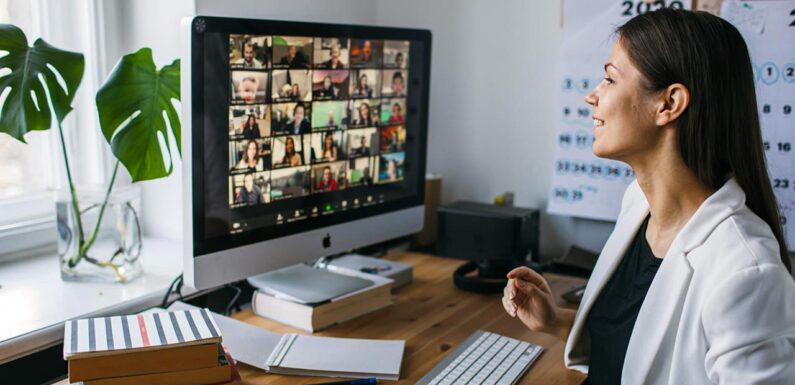 There has been a significant change in the way people meet, connect, and socialize. People were forced to shift to virtual platforms owing to pandemic restrictions, and since then, much of this shift has become permanent. Even with mass gatherings making a comeback, people have continued to engage virtually. Virtual events are expected to grow by nearly 24% through 2028.
The challenge for event organizers is to plan an event that motivates its participants to engage during and after the event and is, therefore, a successful investment.
Follow these steps to build the foundation for a successful online event:
Outline Your Goals
An event takes a while to plan and execute. It takes money, people, and resources, and it's all meant to go towards achieving specific objectives. Defining the 'why' is critical to building the right event experience.
Your objectives could be anything from increasing awareness, generating revenue, building a community, or charity. You don't have to limit yourself to one goal; you can try to achieve more than one at the same time. Clearly outlining your goals will allow you to put in place performance metrics to assess how well you did, as well as your potential ROI. Once you've decided on your objectives, let them guide you in all the choices you make during the planning process. For example, if you want at least 10% of your attendees to convert to leads for your solution, try to build in a segment with a demo of that solution.
Define Your Audience
This tends to be one of the most underrated bits of advice when it comes to event planning. Organizers will often broadcast event invites in hopes of filling in seats. Anyone with a tenuous connection to the subject matter of the event is able to attend. The problem is that if someone isn't invested in the topic of your event, they're not really going to engage with it. You could put everything into building an entertaining event and one that creates genuine value for its stakeholders, but if your audience isn't suited to take advantage of it, you're going to get limited traction. Here's how to ensure you have the right audience going into an event:
Step 1: Create an audience profile. Include aspects like age, gender, location, profession, and interests. If the event is for your own brand, this will tie in very closely to your customer persona.
Step 2: Incentivize your potential attendees. Dangle a carrot in your communication to get the right audience members in. This could be anything from helping them make the right connections to vouchers and promo codes. With the right sponsors, you don't even have to pay for these promo codes yourself. It'll be in their interest to issue them for the attendees.
Step 3: Filter your attendees. When someone signs up for the event, it's worth having them answer a few questions to ensure there is appropriate interest.
Building the right audience is useful for a number of reasons. It lends a sense of exclusivity to the event. Your attendees know the event is less likely to be a waste of their time. Your sponsors will like that they have a more targeted audience to advertise to, and this in turn will drive up the value of your sponsorship opportunities.
Create the Right Event Format
You have a lot of options to work with when you're planning an online event. You can set up anything from a webinar to a product demo, virtual tour, tutorial, panel discussion, and more. Those joining your live webcast will expect a meaningful experience, and as an organizer, your stakeholders will expect a return on the event. A well-structured event will yield high dividends all around.
1. Identify the Right Window
Consider your participants' availability. There are times of the year you're likely to get more people to attend your event. This can be connected to a certain seasonality in your industry or their sales and procurement cycles. Pick the right time for your event and try to avoid an overlap with other similar ones. Once you've hit upon an optimal window, get your registrations in as quickly as possible. Use a scheduling platform to lock in those dates on everyone's calendars.
2. Choose the Right Platform
This is a very important decision. It ties in very closely to the format of your event and, through it, to your event goals. Working with the right platform and technology will give you access to a range of tools to create an advanced event and differentiated segments. These include live chat, breakout rooms for networking, simultaneous webstream, Q&A, live polling, in-event advertising, and more. With the right mix of tools, you can maximize in-event engagement and improve attendee satisfaction.
3. Invest in Pre- and Post-Event Marketing
A virtual event has lower overhead costs compared to an in-person one. This means you're likely to have surplus money leftover to really market your event. Be creative in how you go about this. Use a mix of digital and direct marketing tools. Include incentives in your promotional communication.
Also, pay attention to people who've signed up. Only about half of those who register for an online event actually turn up on the day of. Focus some of your efforts on this group. Organizing a food and beverage event? Maybe send your potential attendees a sample box of goodies a couple of days prior to the event. If you have an IT services event coming up, maybe circulate an industry whitepaper or part of a keynote lecture just before the event. Gestures like these will drive event turnout better than an email reminder.
Finally, don't forget to keep engaged once the event is done. Check-in with everyone who attended—ask for feedback and sharing of in-event content. Encourage them to share it among their network and extend the life of your event. Encourage them to sign up for your mailing list and funnel them into your sales pipeline.
Virtual events are here to stay—there's no getting around the fact. It only makes sense for you to invest as much time into them as you do into your in-person ones. Don't be shy to innovate and experiment with new technologies. Make your event as interactive as possible to make it a memorable experience for all attendees.