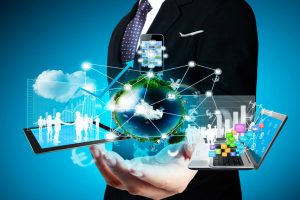 Outsourcing a web development company or rather say an IT company for your project, is something not very new. This has been in trend from quite long, but at present the criteria has certainly changed due to various factors. With increasing innovation technology, there is a boom in this field; one should be very flexible and adaptable to the latest technologies to survive. Also, the competition has completely capsized the earlier way of execution. Now, complete awareness about the running trend is required, as well as knowing about the strengths and weakness of competitors is very crucial.
In this article we will tell you about how you could smartly choose a good software development company for your project.
Before hiring any company, first of all have a deep study of the basics of the company. It would be not sufficient only knowing, who they are and what they do? There is much more needed to trust them. Get all the queries like what sort of industry they are currently serving for? Get to know about their previous work also ask them about their design and in which format they work. After getting all the information, tell them clearly about every fine detail and the exact requirement of your project.
If you are hiring software company for your project, then never hesitate asking them their experience and clients. Often, companies are more than happy in sharing information about their clients and their past work. Take some time and probe deeper about their work, also get references from their present and past clients.  It would certainly give you a better idea of their experience, expertise and professionalism. A firm which has experience in your sort of industry will have an advantage in understanding your workflows, need and will take less time to create your application.
This is the key which every company has to keep in mind. Often, in course of time, priorities get change due to introduction of new technologies and continuous evolving of business processes, thus that time we need certain addition or modification in our project. Checkout those companies who are well-equipped and have that core space of flexibility, to reshape the project anytime for better outcome.
A good company is always backed by a team of good and skilled professionals. Developers could advertise them as experienced organization, but may lack skilled employees. An outsourcer should have a proper understanding with employees, check their portfolio, experience and evaluate their potential according to it. One should always believe in gut feeling but better look for balanced team with experience, enthusiasm and skill.
Not only in IT sector, but in every sector one should always value the talent. Often, outsourcer values their budget more than their project and look for low price companies. This is absolutely a wrong approach and could be risky for your project. One should always look for the skill and talent first and then evaluate the cost. Good things would always be little costly and it is completely logical but, it doesn't mean one should trust the most costly one. Bargaining is totally applicable here; negotiate with the software development company and get the best deal on economical price.
A smart outsourcer would always end up in profit. Establish a good relationship with your software development company, and try to have long association.
Addison is a journalist, social media experimentalist, and blogger at TheOneSpy Blog.  He is a passionate technology writer and contributes towards mobile security, cell phone spy software and social issues. To know more about him follow twitter @ addisonalbert55