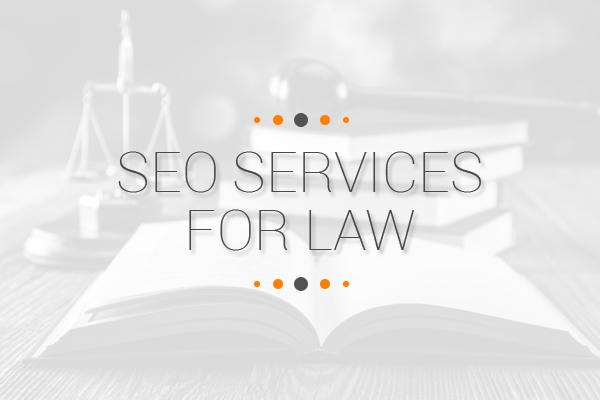 SEO is the practice for improving and promoting your law firm website and that is to increase number of visitors and rank of your site. It enables your law firm to get more ROI out of your website. There are three core components of law firm SEO marketing, which are national SEO, local SEO and social media marketing. Well, the question is how SEO works and you could get the best result without investing a huge amount of time and money. Follow few tips here to get into an effective SEO practice for your law firm-
Some basics to follow:
Ask your law firm SEO expert to pick some keywords and phrases that people might use when they search for SEO firm like yours. For example, you could use keywords like "properties in sale", "law firms in UK" etc. Try to give engaging content for your On-page and Off-page SEO campaign and optimise that content with these keywords.
Use tools like keyword planner or wordtracker to know how popular those terms/keywords are, and how much competition is there! Popular terms/keywords with low competition provide the best return.
Link building plays an important role to boost your SEO. Links to your website, from quality and trusted websites contribute in search engine rankings. Try to participate to online forums and use link in your signature. You could even ask reputable sites to link you and encourage people to write something about your firm and link back to your website.
Create a good website structure, which search engines could easily understand. As a general rule, if a visitor find it easy to navigate throughout your website, it would also be clear for search engines to understand.
Content structure on your website should be insightful or informative. Put all the key information in such a way that does not require more than one or two click from homepage.
Take help of analytics tool and keep measuring how SEO is performing and how to work further to focus on your efforts better.
What you should avoid:
Avoid keyword stuffing, as it gives bad reading experience. Try to insert keywords in a natural way, in which a web content writer may help you.
Be watchful what other sites link back to you. Do not be spammy and try to get links form authoritative and related sites through blog posting, forum discussions etc.
Do not expect for results within shorter span, as SEO is a continuous and consistent process and takes time to give fruitful results.
Consider law firm SEO services, if you do not have in-house skills. Even if you do not have in-house SEO, it is worth contacting some SEO consultants to check your website at regular intervals and t make recommendation for further changes. Be aware of SEO experts, who promise overnight results, who are less likely to use any ethical techniques. Moreover, do not cling to old website content, keep updating it with regular interval and get social to increase your brand awareness. Always try to make website content relevant and interesting for your potential clients and you would be halfway there.