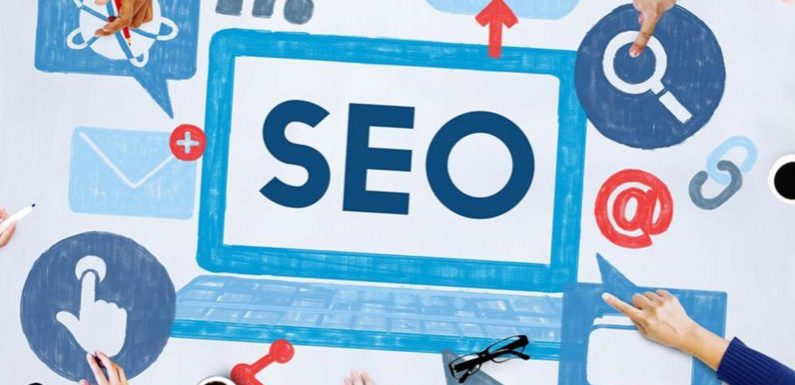 Redoing your company website is very interesting as it brings fresh changes, new graphics, and great content. The process also brings great opportunities to learn more about the latest website trends. Not only does it bring excitement, the process brings in some apprehensions too.  One such exciting aspect is the process of Search Engine Optimization (SEO). It might seem scary at first but if approached correctly one can make sure your website is well placed to attract enough organic search engine traffic.
SEO requires expertise but at the same time, it is an ever-evolving process. Hence, there is no single course or a degree that can make you the master SEO. Most of the times, it is common sense and market knowledge that helps you to avail the benefits.
Following some simple tips can help you build a strong and foolproof SEO
The little keys
The first and the foremost come the keywords. These are the words that your potential clientele is using to look for their ideal business requirements. You can easily be called clueless if you don't know the appropriate and popular keywords that can bring your target customers to your page.  Here is where your research skills play an important role. Imagine if you were the client looking for a product or a service.
Step inside the shoes of the potential customer of your product or service. What would be the words that will come to your mind? What will you ask google? For example, if your company sells herbal skin products, your potential clientele's topmost concerns will mostly be on their skin. Probably they have a sensitive skin and are apprehensive about chemical skin care products.
Target your research in that direction and start surfing through the search engines. See what are the sights that are popping with words like chemical free skin products, organic skin care etc., as a result, you will be able to figure out many more keywords on the pages you will read.
Content must be excellent
Great content makes people follow you and keep them coming back for more. The manta in SEO is to create the most engaging content that is relevant to the potential customers. Your content must work like a conversation that answers the questions your target customer has on his or her mind. The content must educate the customers and organically lead them to your products and services.
So, here comes the opportunity to include appropriate keywords in your well-written content. However, make sure the pages are not overloaded with the keywords to make your site popular. Pages stuffed with keywords will not help you here, they would rather be the deal breakers for you.
All popular search engines observe your content regularly and you can be caught, and this could end up in your removal from their index. In addition to this, your readers are smart too and they won't really want to read the same set of words over and over. So, avoid using direct marketing words.
URLs are important too!
URLs are important for SEO, make sure you don't ignore your page URLs. The page URLs are an integral part of the process.  For example, if a page is about your herbal skin product, then the URL for that page must say products/herbal- skincare. You must concentrate on most popular searched keywords.
More Keywords
Once your exquisite market-focused content is ready to hit the market and has attractive keywords and phrases to keep the readers and potential customers glued, go back and reassess your content. Recognize more natural opportunities for fit more, effective keywords. Keep reading your content and you will see so many more probabilities for the addition every time you read.
User optimization
A great user experience is not just about a feel-good factor. It is an excellent way to bring your customers back to your website. Today, the good user experience is becoming more and more important in strong SEO rankings. Though traditional factors are still the key to higher rankings, the customers are looking for delightful surfing experience. So, an easy to use website can be a great contributory factor for your SEO.
Bring in an expert
Though the basic SEO is easy to handle. However, when you set out a market budget, hiring an expert for the SEO jobs will be a great investment. For example, if you are based out Australia, Hiring a Digital Agency Sydney will not just help you with the audits, but also with other professional aspects of the online and offline market. They can put a plan in place that decides your next course of action when working on optimization.
So, in the process of updating your website, keep in mind the guidelines to reap the benefits and make profits.