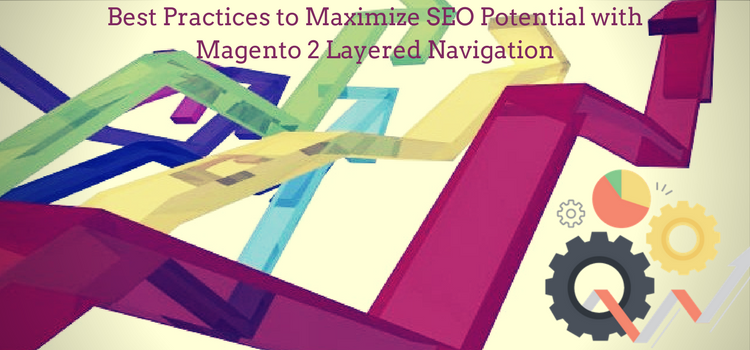 Did you ever go through a period where you got insecure about your identity and existence? Amidst the throng of 7 billion people, how did you prove your existence? What extra efforts did you put to let the world know that you are a useful entity which occupies space and volume?
Similarly, you ticked all the requisites of building a great website, but what did you do to make people aware of your website's existence surrounded by billions of eCommerce competitors? You need to put extra shots in your work to achieve the said. How can you do it? The answer lies in the concept of SEO i.e., Search Engine Optimization.
SEO is a process by which you improve the visibility of a website/webpage in a web search engine by certain tactics. The list of tactics to better the web search is unlimited, but you will have to figure out what's ideally suited for your website.
Recommendations to Maximize SEO potential to have good ranking in the SERPs:
Start With the Basics: Introspect your Technical Issues
Though Google has introduced smart SEO algorithms like "Penguin", "Rankbrain", "Panda", "Pigeon", "Hummingbird" to optimize the quality search, the problem may lie in your website's structure and technicality. Technical issues like adding images which are not search-friendly, shady links, poorly implemented navigation, etc could make it difficult for ever-changing Google's algo-spiders to get hold of you. Before spending thousands of bucks for optimization, make sure that your website is internally optimized.
Introduce Great Content: A Soul Which Pumps Life in Web Traffic
One of the most basic steps by which you can improve a website's SEO position is by posting useful contents. Posting important contents and more importantly fresh contents at regular basis would help Google and other search engines to pick up your website.
The sole motive of posting unique contents is that they compel users to visit the site time and again. Publishing stale or duplicate contents would not only repel your clients but would make it difficult for you to hit the top of the search page.
One way to rank well in the search engines is by writing blogs which at least contain 500 words. The chances of long posts visibility are much greater than the shorter ones. Long posts are important pillars of SEO strategy.
Reason: Lengthier the post, greater are the clues for Google to determine what your blog is all about. Since you will have more headings, links, and images, you don't need to stuff keywords.
Stick to the Fundamentals: Reflect your Work Through URLs
Just as website contents, informative URLs are important. Make certain that your URL is easily readable and is easy for Google to identify what's the purpose of your website/page. Keeping unreadable symbols in your website URL would make your website's discovery extremely arduous.
Include Lucid Links: Both Internally and Externally
The maximum advantage of SEO potentiality can be reaped by including correct links.
–Internal Links
Internal links are good for user navigation within the website. Internal links are known to create a bridge between your contents and supply a good amount of data to Google to analyse the schema of your website. They can build hierarchical order on your site, which empowers you to post valuable links. So opting for a smart linking strategy can enhance your SEO.
Internal links connect the site and the users and inform the user about the traffic of certain pages of your website. Optimize internal links in such a fashion that Google gets to know that these links are really important for the consumers.
Internal links like Layered Navigation, Navigation bars, could help users to extract the correct product. You can call it an internal optimization of your site.
Role of Layered Navigation – Positives and Negatives
Layered navigation is widely used by eCommerce industry to organize the websites. It helps in drilling down the products, bleaking the product attributes and broadening the decision-making abilities. A user can filter results based on several combinations of attributes. This sort of navigation gives an immense control over the product search process.
Another advantage of layered navigation is that it eradicates the option of page reloads and helps in easy comparison of the products.
Despite these positives, layered navigation can cause certain problems in SEO ranking.
URLs with parameters or too long URLs make no sense to the user-experience nor for the search engines. Follow a set of rules (parameters) given by search engines to rank your website.
Plenty of pages appear in search when search engine's robots crawl and filter the index results. This kills the very purpose of SEO.
Duplicate meta tags and repetitive content are sidelined as low-quality data by the web crawler. This may possibly lead Google to downgrade your website demeaning the actual rationale behind optimizing the site.
You can use Ajax based Advanced Layered Navigation Magento 2 Extension which not only eases the product discovery process but also resolves the above-mentioned issues by:
Letting you block all the web pages developed by Layered Navigation from indexing.
Allowing you to add brand pages indexing
Empowering you to filter the results using an index but by presenting them in an appealing version.
-External Links
Just as internal links, external links hold great potency in serving the search engine optimization. External links are those links which navigate the users to other websites. It is exceedingly important that your external links don't lead the users to non-existing or error pages.
Linking your eCommerce website with reputed websites can help you develop a harmonious relationship with your customers. If you post external links, search engines would definitely reward you by reflecting you on the search.
Let us check the list of Google SEO algorithms and how you can maneuver your site to the best rankings by appeasing these algorithms: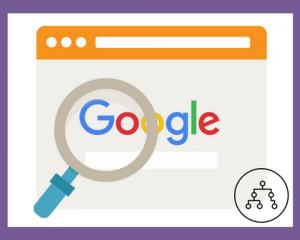 PANDA
Panda is known to assign the marks to the web pages. Based on the marks, rank is decided.
How to appeal its algorithm?
Don't miss the content auditing. Panda checks out the originality of your content. It is difficult to get the unique content, especially when you have an eCommerce platform. You can use unique images and user-generated contents smartly to appease Panda.
PENGUIN
Google's Penguin is known to downgrade the rank of sites based on the criteria like manipulative contents.
How to appeal its algorithm?
Constantly monitor the growth of your link's profile and don't fear to run regular audits using backlink checkers.
HUMMINGBIRD
Unlike Panda and Penguin, Hummingbird helps Google to comprehend the input search queries and shows links that match searcher intent. Though keywords play an important role, Hummingbird is more of a smart algo which decrypts the results based on mapping the synonyms and semantic of the search input.
How to appeal its algorithm?
Try to focus on the concepts and semantic rather than the keywords. Hummingbird is smart enough to map the similar meaning words. By generating useful content that gratifies the searcher intent, you can conquer both the segments – SEO and engagement.
MOBILEGEDDON
This algorithm helps Google understand which pages are mobile friendly and let them rank the page in a mobile environment. Pages which are not optimized properly or are not user-friendly are zoned out of the top search results.
How to appeal its algorithm?
Build mobile pages, focus on their agility and user-friendliness. There are some tools in the market which can help you check if your page meets the requirements of friendliness.
The Final Call
There are plenty of SEO settings on which you could work to rank your website. But with time, you will need to check which one is ideal for your website based on your SEO data.