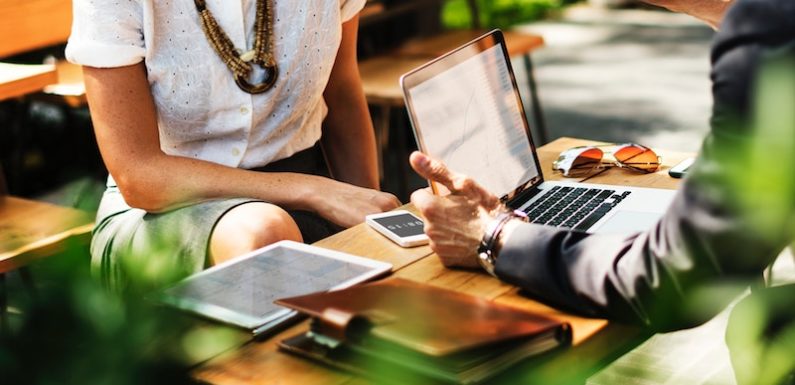 Local Lead Generation
Lead generation is the practice of soliciting inquiries from potential customers. Building a leads list of your potential customers is key for your local business success. The practice of collecting those local business leads will increase your sales drastically, because the action of a potential customer giving their contact information to be contacted, significantly increases the chances of closing a sale.
Besides that, having a list will give you the option of contacting those potential customers more often, letting them know the great benefits your product or service possess so those potential customers can finally buy your main and even additional products or services.
But having success with this absolutely awesome local marketing technique will depend on the quality of those leads. Grant McArthur from https://grantmcarthur.co.uk/edinburgh-seo/ is going to run us through some steps below to generate high-quality leads for your business.
What is a High-Quality Local Lead?
For example, if a visitor goes to your website, and fill outs a form to request more information, giving you even a phone number so you can call that visitor back, this is considered a high-quality lead, they will be more likely to buy. On the other hand, if you decide to build a list of leads based on a subscription list from another company, you will find yourself in the situation of registering low-quality leads that are indirectly interested in your product or services.
As you can see, a High-Quality Local Lead is a Lead you collect using your own local marketing tools directly and not by alternate ways. So the quality will be assured by the Lead Generation Techniques you apply.
How Can We Generate High-Quality Local Leads?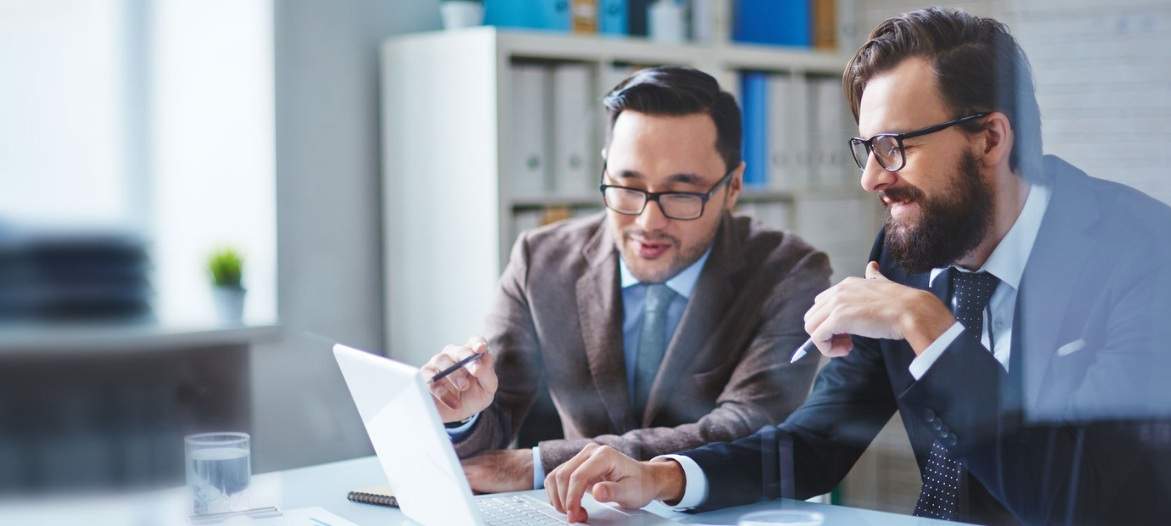 By "Your Own Local Marketing Tools" we mean the tools you already have learned so far; like your local business website, your local business social accounts, your local business mobile website if you decided to create it separately from your local business website, etc. Those places are what you can use to generate High-Quality Leads. But there is another very important tool you will use in order to connect it all to your local website, or local social accounts or your local mobile website, and that tool would be a Lead Generation Software program.
There are several lead generation tools on the web. Very Powerful tools you can use in order to collect and build your local lead so you can use it however you want to increase your customer's engagement, productivity and revenue really well. You can use services like AWeber, GetResponse, MailChimp, IContact, 1ShopingCart, etc.
There are a lot of other services but I strongly advise that you make sure the service is trustworthy and also that is not 100% free. Because those free lead generation services can lead you into big trouble in the future. Another piece of advice is that you don't have to waste a lot of money on those local lead generation services on the web.
You can do it yourself, you don't have to waste your money on this part. You need to do only 1 thing. And that is sending highly targeted traffic to a local lead capture form. Now let me give you some really cool tricks:
Trick #1:
You can insert a lead capture form in the home page of your website, that way all traffic your website gets may potentially lead to a lead capture.
Trick #2:
You can sponsor a special local deal promotion, you can ask people to fill out their details on a lead capture page you will send them to and advertise that promotion everywhere.
Trick #3:
You can sponsor a customer's personal details update, where you will ask all customers to update all of their personal contact information in exchange for a huge prize which will be randomly delivered to 10 or so participants.
Trick #4:
Another cool idea is having a special coupon advertisement, where people have to come to your website, submit their contact information so they can receive that coupon code on their email accounts and then redeem it in under 7 days.
Trick #5:
What about creating a special video to show people live about how to use your services, or how other people are using your services.
Then you can just have a lead capture page sitting there for them to get access to that content. There are a lot more brilliant ideas for generating a high quality lead list. But the most important thing to consider is that you should lead people to your personalized local business lead capture process, so your leads can be high quality and directly interested in your own products and services.
Highly Effective Local Marketing Tips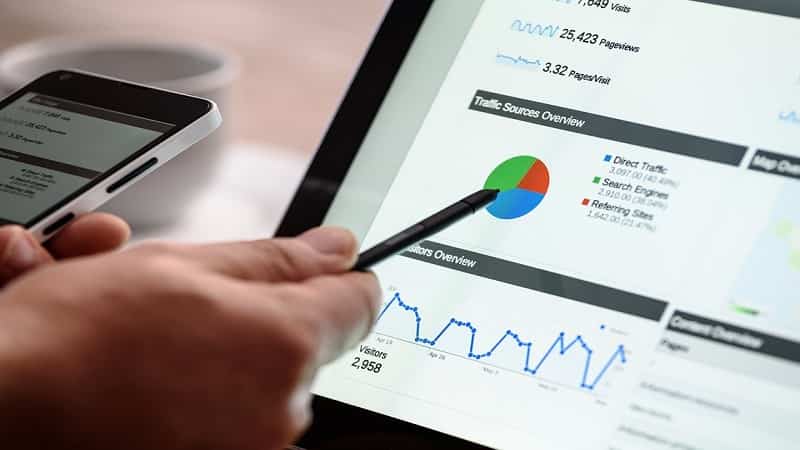 Tip #1: Provide an online free service:
Providing a free service on the web is a great way to create brand awareness in your local community. Every time they see your brand somewhere on the street they will remember you and might stop by your business place.
They will even be more aware of your offers and special occasions just to check out what hot promotion you are having at the moment. Besides grabbing their attention, they will constantly be remembering you every time they use that product or service you gave them for free.
Tip #2: Show your local personality over the web:
It is very important to show your unique personality to your local audiences on the web. That will make them excited once they know you in person, it will give them trust. You can use places like your local business website, your local business social media accounts. You can even create Videos for your company, showing your local business place as well as your employees.
Tip #3: Stay on a brand:  
Avoid promoting other brands. If you need to show other brands make sure it's only for the purpose of letting them know what services or products you actually sell in your local store. If your services are unique or made by yourself, there is no point in promoting what tools, services or training material you use in creating your products or services. Promote only your brand everywhere.
Tip #4: Capture leads:
As you may know by now, there are so many ways to capture leads for your local business. Capture as many leads as possible by using as many lead generation techniques as possible. But remember to focus on the techniques that allow you to get high-quality leads. Don't be deceived by those crazy online services offering you thousands and millions of leads for $20 or $40 bucks. Those are not Quality Leads at all.
Tip #5: Digital Banner Ads Work Locally:
The Google+ display network allows local businesses to create banner ads and display them in community websites. These ads will not be displayed outside of a specific area with Google AdWords PPC ads and Facebook ads, you can target your local audience as well. It is less cost effective but it can send a great message to your audience.
Tip #6: Think like the customers:
Walking a little in your customer's shoes will be one of the greatest things you will ever do for the success of your business. You must be a customer in order to really understand your business. Think what online tools you can create that may help your customers enjoy a lot more of your products and services: training, a complete updated blog, online support, even online purchases, which will be just amazing for them too.
Tip #7: Be different and creative:
People like new stuff, it's true that a set pattern that has been proven to work will keep working, and that's a really strong fact online too, but being unique will also bring its own great benefits. Of course, don't leave that proven pattern, but just try to add your personal touch to it, and also adapt it to your local customers. A promotion in California may not work as well in Virginia, so be aware of that too.
Tip #8: Build Links and Social Signals:
When you build links to your website, remember natural links are the best kind of link. You can create a blog on your website and update it constantly.
You can provide useful information to your audience and they will spread it for you. When your audiences share your information on Facebook and other social media, your information creates strong social signals and search engine love.
Tip #9: Get personal:
You can send personalized emails and messages to your potential and valued customers. You can post fun questions in the social networks which will make your followers talk about it – people love to respond. The Majority of customers respond to personalized content rather than non-personalized content. You should create relevant content that your audience is looking for and give them more of what they care about and less of what they don't care about.
Tip #10: Create a Mobile App: I can tell you this: every important business has created a mobile app that does something very useful for their potential clients and customers.
A car dealer that offers car repair could create a mobile app that shows the customer a step by step view of the repair process of their car, so they can know when their car will be ready to pick up.
A Cake Decorating Shop could create an app so users can see several cake models – so they can then pick a sample cake and send that information to the Cake Decorating Shop. The possibilities of a Mobile App are endless.