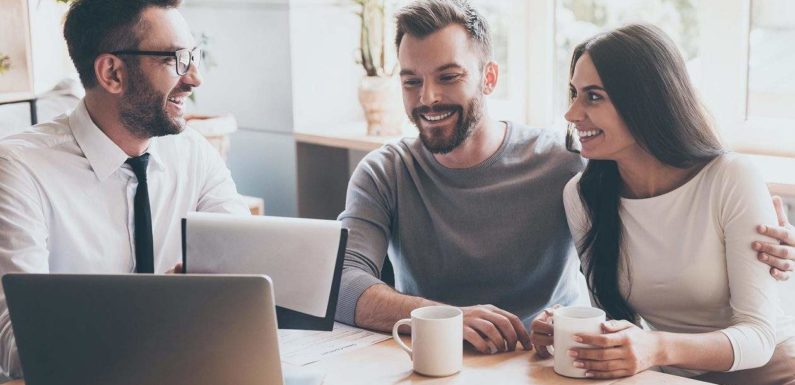 Sales professionals need to work hard to get information about their clients and customers. The information, collected by them, goes into different platforms such as call details in call log software, pipeline data in spreadsheets. Some salesperson uses sticky-notes for most significant details, some also maintain a digital or physical calendar to mark the customer's appointments.
But do you know what?
These conventional methods are unproductive.
Why?
When a salesperson needs to find the information about any customers, they have to go through all sources to gather the information which ultimately wastes more time than usual. So to automate most unproductive sales tasks, CRM can help you.
What is CRM Software and how it makes your Sales Team More Productive?
Customer Relationship Management Software is specially designed to lessen the pressure of maintaining data as it brings all this information into one cohesive unit. You have a range of options available in this software, such as you can make calls, send emails, create notes and store prospects as well as other facilities like sending emails, schedule appointments, manage your pipeline and many more.
One of the most important things this CRM software holds is that you can get real-time activity of what your customer is doing. It will tell you when the customer is visiting the home page, pricing page and, check the link attached in the email. It is ultimately the one-stop destination for all the salesperson who can automate most unproductive sales tasks using this.
How CRM helps to automate the unproductive sales?
There are two issues which are normally faced by salespeople – How to rank the sales activities and how to follow-up with the leads. Well, CRM does not only help to solve the main concerns of sales but also it automates the process.

Here have a look at the key benefits of CRM which salesperson can enjoy:
#1 The target game
CRM helps the salesperson to stop surfing and starts targeting so that they can recognize the valuable chances by a criterion based selections. This will help every person to cut off the time in cutting and pasting.
#2 Most secure storage space
It will give salesperson an opportunity to safely store details like sales opportunities, contacts, activities as well as plans. CRM also give continuous access to the database from multiple locations. It also makes sure the data will be stored safely without any loss.
#3 Management of time and plan at its best
Customer Relationship Management software helps the salesperson to optimize their work in the right way. You can set task rank and daily schedules like a pro. This help to manage each and every customer in a better way.
#4 Activity reports
One of the greatest benefits that CRM give is to prepare weekly and monthly reports. The proper data will help you to manage things easily. The best part is that the process is very simple and automated as it helps people to share the report with others so that they can see which sales are doing great.
#5 Up-to-date information
This software makes people up-to-date with information via shared calendars, e-mail integration, and document templates. The selling patterns let salespeople understand what sale is going high or what is working best among all. It works as the bridge between the sales force and sales management.
#6 Save money
CRM system is bit costly but, it can help you to save money. We know you must be thinking how something that comes expensive can help to save money. So, it reduces the error by which you can save lots of money. Yes, correcting the mistakes in sales can be much higher. Every new piece of data can be stored safely in the software system without any error.
#7 Save the process of admin
It helps to release the team of sales from the bulk of admin tasks by either reducing or removing some of the monotonous actions that engage lots of time. It stores details of price and product which can trigger reminders for coming and ongoing activities.
#8 New sale contact
A simple and easy way to track communication with the customers will let you approach them for the next sale or contract. As well as, you can do contract renewal, replacement of the product and sells a new product.
#9 It rationalizes your sales moves
Customer Relationship Management will help you to streamline the entire sales cycle. It will help the salesperson to reach the target easily. Order processing and preparing quotes can be done in CRM automatically. It totally depends on the sales team to increase sales revenue by reducing the production costs.
#10 The need of customers
As we know CRM has the information about every client then, you can examine what your customer actually wants. If you know what your client wants then, you can be able to achieve high customer satisfaction result.
Features of CRM that attracts Sales Specialists
CRM is the only software that can be used by people of all domains such as small business, startups, and enterprises. B2C, B2B, sales representatives, and sales manager can use. CRM has so many exciting features for employees and employers.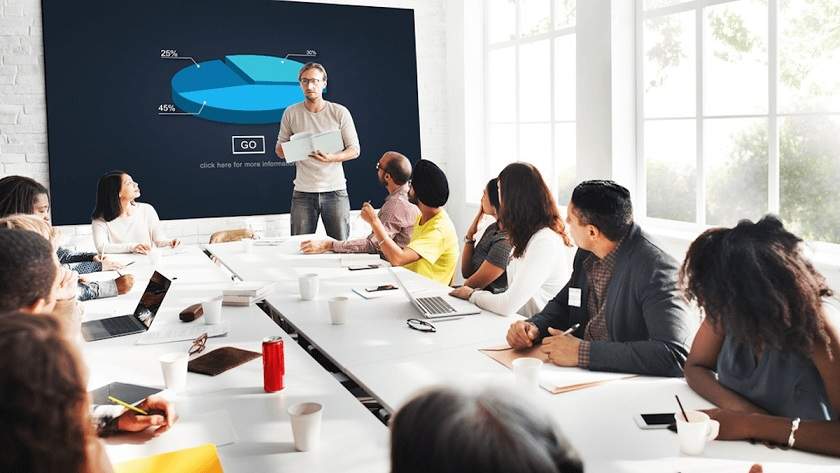 Have a look at the common features of CRM:
#1 Automation
Automation features of CRM reduce the work of salesperson of taking the things in a loop. Basically, a trigger action formula is used in this which increases the workflow. It has some pre-determined rules which let everything work on automation mode. For example, email automation is very easy with good CRMs.
#2 Reports
You can enjoy the feature to view your performance so that you can constantly work to improve it. You can maintain your work report and check the data stored anytime.
#3 Built-in communication system
Generally, CRMs have an inbuilt communication system for chatting and calling. You do not need to maintain the telephony software, call management applications, etc.
#4 Pipeline management
CRM's let you have a quick view of the visual sales pipeline. Basically, it is an overview of the grouped under different stages, deals, conversation all arranged in a pipeline.
#5 Lead management
If you use CRM then, you do not need to maintain a list on a spreadsheet. You can enjoy the dedicated interface with a list of your leads in CRM. All you need to know is just the demographic details of the lead.
Conclusion
Looking at the present scenario of CRM, we can say that the more time you spend with CRM; the stronger the relationship between you and CRM will develop. It is one of the extraordinary software which will help you to boost the performance of the overall company.
As well as, it will help sales person to excel in 4 states that are crucial for them such as achieve the target, better search, follow up of the new sales, rationalize the activities. For constant improvement, a salesperson needs to show constant determination and effort. A team will need to match their activities for best practice. Meanwhile, they should have to embrace the idea to reach the desired weekly or monthly target. So, let's approach your work to CRM and manage everything smoothly.