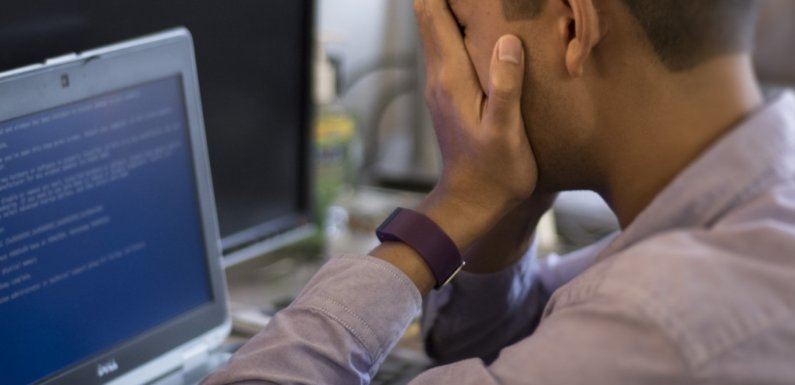 Are you stuck with the corrupted Exchange Database? Looking for methods to repair Corrupt Exchange Database Files? Here you will get the solutions for your concern. This blog is totally based on the repair and recovery process of Exchange database files. 
Microsoft Exchange Server is a common database that is used worldwide by the users and many organizations. Data management and communication by managed exchange server. It is a secure platform but still, users face many issues like corruption which is the most common one. Corruption causes data inaccessibility for the users and because of this, the user's work gets interrupted. That's why users want to repair corrupted EDB file of Exchange Server.
Now, a query strike in your mind that why this corruption happens. To understand it you should read and understand the below reasons.
Why does Exchange Database Corruption occur?
There are many reasons behind this as follows:
Failure of the motherboard where EDB files are stored or overheating issues can lead to corruption.
A problem in Software and operating system can cause loss of data.
Virus attack is a common issue that causes hardware failure and also affects the EDB files.
Mismatch in EDB file data due to power failure.
Antivirus programs that are not compatible with the Microsoft Exchange server can cause corruption.
These all are the reasons behind the corruption in Exchange database files. Now, let us move ahead to repair corrupt exchange database Files.
How to Repair Corrupt Exchange Database Mailbox Items Manually?
There are two manual methods to recover a corrupt exchange database as mention below:
Method 1: Using Eseutil utility
Eseutil is a built-in tool within the Exchange Server that is useful for restoring corrupted databases, defragmenting them, verifying the integrity of databases, and reducing size.
This tool located by default in Exchange 2013/2016 is given below:
C:\Program Files\Microsoft\Exchange Server\V15\Bin
There are multiple processes to repair and recover it using the Eseutil tool. Perform the following actions using multiple switches –
Repair the Exchange database – eseutil /p
Defragment the Exchange database –eseutil /d
Restore the Exchange database – eseutil /r
Verify checksum in the Exchange database – eseutil /k
Check the integrity of Exchange database – eseutil /g
Hard recovery of Exchange Database– eseutil /c
Show the headers, logs or checkpoint files – eseutil /m
Copy Exchange database and log files – eseutil /y
Steps to Defragment the database using ESEUTIL
Notice: Before this process make sure you have saved the backup in case of emergency.
1. Initially, dismount the database from Exchange by below command:
Dismount-Database –Identity <name of the database>
2. Then run the Eseutil /d command as given below:
eseutil /d <name of the database> /T <location of temporary path>
3. After running the above commands, mount the database back to Exchange by following commands below:
Mount-Database –Identity <name of the database>
4. Then repair the database using Eseutil /p command as given below:
eseutil /p <location of the database>
5. At last, to fix the errors in the database, run the new-mailbox repair request command as given below:
New-MailboxRepairRequest -Database <name of the database> -CorruptionType <type of corruption>
6. These commands can also help in solving other Exchange Database file issues.
Method 2: Verify Application Logs
The actual cause can be detected by application log files to recover corrupt Exchange database. To verify application logs go to the following steps below:
Go to Start >>Programs>> Application Tools>> Event Viewer
Choose System Log in the Console Tree
Hit on Source in the details panel to find the proper entrance for any of the Exchange services to sort the log in alphabetical order.
To launch the properties page, double click the log entry to recover corrupted mailbox exchange.
Then choose Filter to filter log in View menu and show entries for particular SMTP
Go to the System Log Properties and under the Event Source list, choose SMTPSVC. Then in the Category list, a definite set of events.
At last, hit on OK
These all are the manual techniques to repair corrupted EDB File of Exchange. But these steps may cause other errors or issues. Also, these are very time-consuming steps. So to avoid these steps you can go through the direct method i.e EDB to PST Converter. This is a third-party utility that helps in restoring the corrupted Exchange mailboxes in a customized mode quickly. It ensures no data loss during the process.
Final Endings!!
This blog provides reasons behind the Exchange database corruption and also describes all manual techniques to repair corrupt exchange database files. As these methods are complex and time taking, so to avoid these, a direct tool has been mentioned.