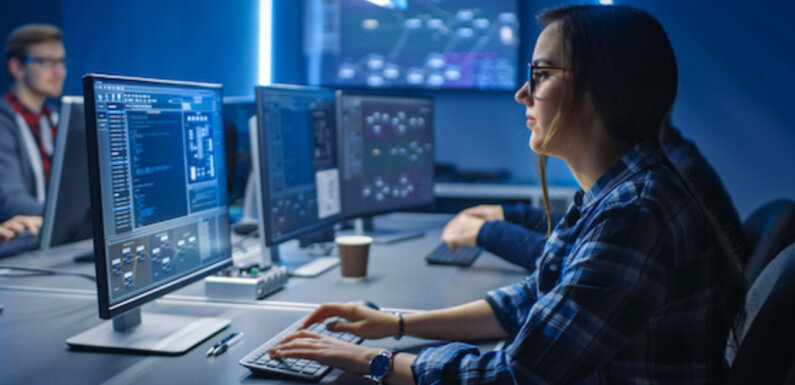 According to a study released only last year, approximately 53% of organizations have at least 1,000 sensitive and accessible files to every employee.
It is not hard to gauge the extent of unprotected data risk that any accounting firm can fall into. This may lead to severe data loss and financial crises at any time.
However, this doesn't have to be your case.
Earlier, of course, we never had so many tools and easy-to-use technologies that could have helped us reduce cyberattacks. But, today, we have that luxury.
Take the cloud, for example. It is a simple technology tool. Almost every common user is utilizing the cloud to store data. Did you know that if you host your accounting applications on the cloud, you can instantly improve your security structure?
It is challenging to have impenetrable and robust security architecture. But, these following tips can make it simpler. Let's see why you need cybersecurity and how you can implement it.
Cybersecurity Strategy for 2021
You can always reduce the damage caused to your data by preventing an attack. A preventive cybersecurity strategy aims at reducing security loopholes to eliminate the chances of an attack. Below are a few factors that contribute to your cybersecurity strategy.
1. Securing Sensitive Data
The internet is always filled with potential threats, even when not visible. As per the risk level of an accounting firm, the topmost priority should be given to your financial data, including transfer routing data, bank accounts, and usernames and passwords for your credit cards, debit cards, and net banking.
This data is sensitive and mission-critical. Therefore, you need to secure this information with high-level measures and automated controls.
The easiest way of achieving this is storing every data-set in a separate place. So, if you collect employer ID numbers, social security numbers, and other personally identifiable information, create separate data-sets to reduce and divide risk in case of a data breach.
2. Modifying Business Processes
When you ensure that your sensitive data is correctly stored, the next step is to find out how business processes are accessing data. The entire lifecycle of how your data is transported between your clients and team members is the key to eliminating faulty workflows.
Does your client have a secure portal?
Are you sending encrypted files to reduce the risk of information theft?
For this, you need to implement a structure for differential access. Every request sent by an employee should be checked and validated. The access to certain sensitive files should be restricted through a hierarchy – not everyone should be allowed to see every information. If you fail to control this, then the hacker may easily manipulate your staff to gain unauthorized access.
With that being said, it is also vital to train your staff correctly. You need to offer proper training to make your users understand how they can keep sensitive information secure.
3. Using Due Diligence
It is not uncommon for CPA firms or accounting organizations to outsource work when the peak season arrives. But, before you do that, check the security structure of the third-party. Run due diligence to understand whether the platform used by the third-party is secure or not.
It is necessary to look into the secure structure's strength before outsourcing any work deeply. This is a significant step to secure your sensitive data.
4. Using the Cloud
One of the simplest methods to improve your security is to implement the cloud. You can host your important applications like the QuickBooks software on the cloud for secure access. It is common to think that cloud hosting would leave every security task on you. But that is not true. With remote access, you get the feasibility of managing your data securely.
Here's how:
The hosting provider has various servers, all of which have in-built automated bots to check intrusion. Even a human operator can't catch disruptions like a bot. With this bot, you get antivirus, antimalware, intrusion detection, and theft protection support.
Every single file of data is replicated on multiple servers and updated as you make changes. This makes disaster recovery more straightforward and hassle-free. You can retrieve any file on another server within minutes.
The cloud hosting provider also offers you multi-factor authentication to ensure that your data is safely accessed. This means that you need to authorize yourself at multiple stages every time you want to access your data.
The backups in the cloud are automated. This saves you time and money. You can securely access and backup critical and sensitive information without spending additional time on it.
The cloud alone can improve your security structure exponentially. If you use the cloud, you only need to take care of a few other things to ensure that your sensitive files are safe.
5. Implement Correct Remote Working Protocols
The coronavirus pandemic brought a major digital transformation. This means that a large number of organizations have moved to remote working. Organizations that already had the infrastructure for remote work are thriving. However, organizations that shifted to the virtual world during the pandemic need to improve their security.
The remote world is fantastic, but it increases your vulnerability to cyberattacks. For instance, if you communicate highly confidential information to your clients over the email without encryption, you can easily compromise this data.
There are so many organizations communicating online. It would help if you created a secure channel to access data and information and share it with clients and team members safely. Using a common medium can compromise your information even sooner than you would realize. Hence, use encryption or the cloud to share data without highly risking it.
Conclusion
Consistently making efforts to build a healthy security structure helps in reducing the chances of phishing attacks and other cyberattacks. Hence, check the above important cybersecurity tips and start modifying your security structure for a better outcome in 2021. Utilize emerging technologies and move towards a preventive security structure in place of corrective security actions.