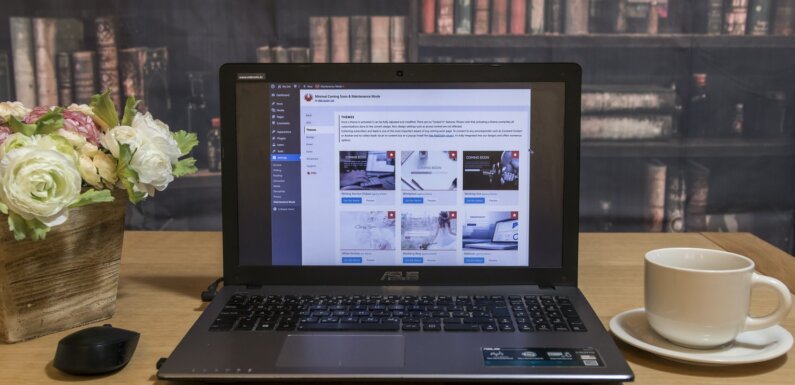 Undeniably, people working in the web development industry have heard the name "WordPress". It's a content management system (CMS) tool that lets you develop a website or publish a blog. Earlier it was just a blogging platform but later on, with updates, it becomes crucial for web development as well.
Today, more than 36% of websites on the internet are developed using WordPress. Even some of the big companies like BBC America, Sony Music, and much more using WordPress.
Well, it comes with plenty of themes and plugins that let you build outstanding websites. A variety of themes are available for all types of businesses. If you want to create an online store then use eCommerce themes WordPress, it has all the features and functionalities to make your website a perfect online shopping destination. 
Moreover, the plugins add functionality to your website and make it even more useful. Plugins can be for security, SEO, and much more. Almost all the free WordPress eCommerce themes let you integrate third-party plugins. So, let's discuss some of the important benefits of WordPress forge for web development.
#1. Search engine optimization
SEO is one of the most important factors when developing a website. It lets you secure a higher rank in the search engine.
Every eCommerce WordPress theme is developed by considering this important point in mind. Today, when everything is online, having a higher rank lets you capture the attention of the people. Keywords are really important for your ranking, and it must be user-friendly. Whenever the user searches for the relevant keyword, your website will appear ahead of others. That means this way you can beat your competitors as well.
Therefore, it won't be a wrong choice to use eCommerce themes WordPress as it is the perfect destination for websites with better SEO.
#2. Easy to use
WordPress is simple to use for beginners as well. It has a user-friendly interface. The features and functionalities for development are easy to use for the non-technical person as well.
You don't need to have coding knowledge to develop a website from WordPress. eCommerce themes WordPress and plugins make it possible by using drag and drop features to make outstanding websites. It will significantly save your time on web development. By coding, it takes more time compared to the WordPress tool.
That's why it's a favorite tool for beginners to learn the website development process. However, many large companies are using it.
#3. Easy for customization
A unique website is a must to differentiate from the others. WordPress allows you to make any type of customization you want with ease.
Every theme is completely given access to make modifications. Everyone may have different requirements that need to be satisfied before putting it on the internet. Beginner level of knowledge of programming languages like CSS, HTML makes it easy to make necessary modifications.
Hence, due to the user-friendly customization option of WordPress, it becomes a popular CMS tool on the internet.
#4. Support from community
As WordPress is a free and open-source platform, plenty of people are engaged with the same. It is supported by a large community across the globe.
In case, while developing a website if you find any problem then they can surely help you. Lots of online forums are available where you can post your query and get the most relevant answer for it. Beginners and experienced people are active in the community that clearly shows the popularity of this platform.
Thus, due to the large community people are encouraged to use this platform as they can get a lot of support in case of a problem.
#5. Built-in blog
As WordPress is highly popular for posting a blog, it also comes with built-in features when you develop your website. Anytime you want to create a blog, no need to make it separately.
You can assign different categories, tags to your website. Content is crucial for the website. You can include blogs related to the product or service you offer to them. It also plays a significant role in achieving higher rank because from that you can include several keywords in it.
For instance, if you have an online shopping website, then the free WordPress eCommerce theme lets you add a blog section so that you can keep posting updates related to the products. Hence, this is how eCommerce themes WordPress lets you include blogs on the website to include the description of services.
Wrapping up
No matter, when you start your website in this digital era, the one thing which needs to have his website. For that WordPress is the most popular tool which people these days use. It's a complete misconception about WordPress that it's just for the blog, however, it is also perfect for the website. The reasons are clear, the above-mentioned benefits define why you must use WordPress for web development.