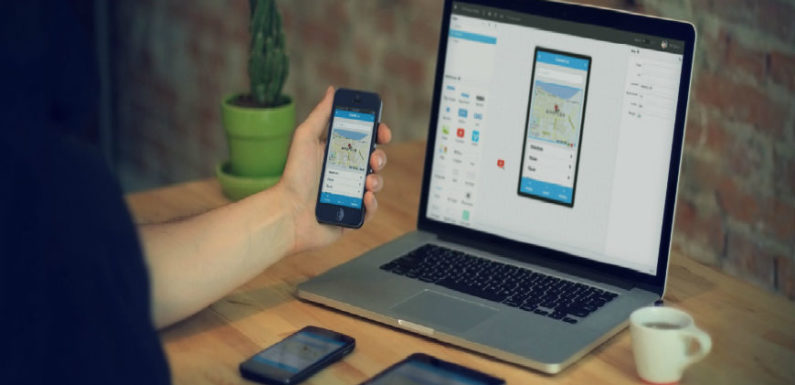 Most of the time, we as mobile users seek for an app feature that provider may not think of yet. For instance, WhatsApp users waited for voice message facility for too long. It underscores the fact that mobile apps usually come with all necessary features coupled with some custom features, but there may exist specific limitations that come along with the whole package.
However, it's not a negative point. Sometimes mobile app providers want to check the users' response and then come up with the add-on features as per their demands.
Mobile app owners and developers tend to deliver improved user experience with every new version launched in the market. Likewise, if you are into eCommerce, then mobile app development is a must-have to provide your target audience the best-in-class online shopping experience.
Here, you need to hire a reliable Android Application Development Company in case the significant bite of your target customers is an android user. Well, the best choice is to get mobile app development firm on board that covers all your needs – from the web to Android and iOS development.
Trends to Follow for Seamless App Development:
Mobile app development requires exhaustive market research, latest technologies and appropriate tools to be used in the due process.
As a developer if you don't know about the target market, you will be in a fix what to propose to the client. Similarly, you need to keep up with the latest mobile application development trends and which tools will work the best to deliver what exactly client wants.
Enlisted below are commonly occurring mobile app trends that developers should be tracking this year:
#1 Superlative Mobile Experience:
Mobile app users set high expectations when it comes to user experience. Hence, it becomes pivotal to increase the user engagement quotient. Here, developers are required to be well-versed about the mobile analytics to track user interaction with a specific app. it will help them in fixing the bugs and building new features for improved user experience.
#2 Cloud Migration for Mobile Apps:
Digital transformation is robustly driving mobile apps to cloud migration. As you move a mobile application to the cloud, it will aid you in taking advantage of consumption-based pricing.
#3 Application Programming Interfaces:
Mobile APIs is today's one of the hottest trends. Application Programming Interfaces, as cornerstones to digital evolution, play a vital role to connect the mobile applications and backend corporate data. Developers need to work in collaboration with the big data and cloud computing teams to give the users access from corporate portals and BYO devices.
#4 The Rise of DevOps:
In today's competitive market, mobile app development needs to be well-aligned with the target business. For this, the majority enterprises are embracing DevOps culture – an agile, collaborative way of mobile app and software development and deployment. Therefore, developers need to be well-versed about the new DevOps methodologies and associated technologies to accelerate and turn the organizations to be exceptionally innovative.
Final Thought:
Staying updated about innovative mobile app development trends is essential. It is imperative for developers to keep tracking these trends and stay in front of what target audience want to experience in their upcoming mobile app initiatives.