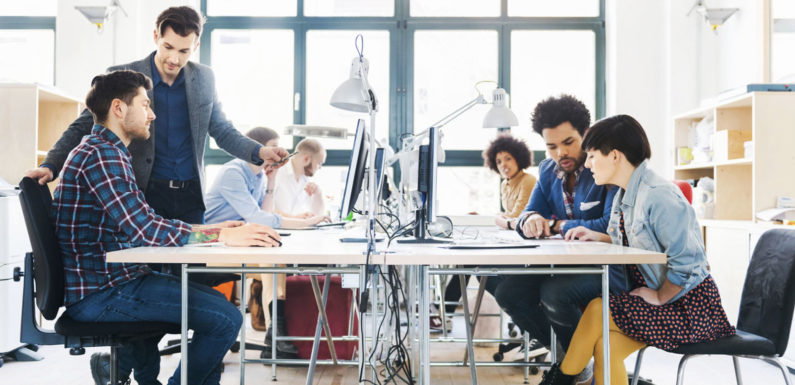 Does the aspect of selecting the best collaboration app seem unusually disconcerting? Well, for many people it is. Nowadays, businesses have increasingly identified the need of using the best collaboration apps and selecting one seems to be a daunting task because it requires extensive brainstorming and decision making in order to choose the best software that fits all the unique requirements of your organization. But how do online collaboration apps work? Well, it streamlines processes, augments employee communication and collaboration.
Therefore, picking the right collaboration tool is not only challenging, but is also critically important. Most of the IT professionals say that collaboration is of a high priority and essential for an organization.
All organizations can reap benefits by using collaboration apps, but with such sundry available in the market, which one should you go for? There cannot be a single solution; rather organizations need to identify what they truly need. But before that, there are some aspects that need to be clear as to how choose the best collaboration software:
Your Organization Challenges
Does your organization faces difficulty with respect to team communication? Or is it about having primary organizational difficulties? Well, such challenges in your organization must be the driving force behind adopting a new platform.
Size of your Team
If compared with larger enterprises, smaller teams find themselves targeting different solutions altogether. Therefore, the collaboration tools for smaller enterprises and teams tend to be pretty simple and streamlined. But on the other hand, solutions for big enterprises are going to be significantly more complex.
Budget of your Organization
Most of the collaboration tools are available at a low monthly subscription cost, but there are also some open source platforms for startups and organizations that do not boast low costs. The professional solutions are available at a per seat rate and hence it becomes difficult to compare different tools based on the costs.
Level of Mobility and Accessibility
One of the significant reasons for implementing the best collaboration apps is to provide mobility and accessibility in an organization. The collaboration tools provide the organization with a powerful method of consolidating employee communications and helping them further to collaborate with others as well. Giving your users a remote access to the platform will make them feel confident that they are completely aware of the process.
Investing in collaborating tools will enhance the productivity and efficiency of an organization at all levels and thereafter, helps in improving their bottom line. Collaboration software in today's age is a must, but is equally tricky to select the right one from variety of options available.