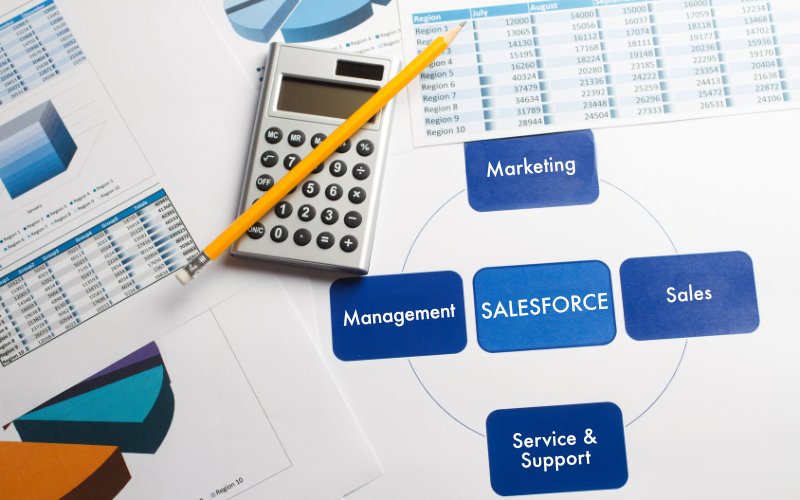 There was a time when running a business was a difficult managerial task and only large business houses could run that tactfully. Time has changed a lot and in the 21st century, there is the Internet, as the blessing. And, that has made business easy for those who own start-ups. Besides online marketing, the cloud computing is another tool that can help you to grow your business.
You will be surprised to know that if you use Salesforce CRM services perfectly, it can increase the productivity of our businesses up to 30%. Once you install this cloud computing system, you can find any information from one place. Along with the contact information of your clients, you can also track down your performance through this tool.
Top 4 Ways Salesforce CRM Can Help You
Today, CRM is one of the major tools that you need for the substantial growth of your business. Once you implement the appropriate CRM, it can increase the overall sale of your company, increase deals and also improve the accuracy. When it comes to the best cloud-powered system and Customer Relation Management (CRM) services, Salesforce dx is the name that comes first to the mind. There are several other essential functions, performed by the Salesforce CRM.
Let's have a look:
Data Improvisation: The open secret of a successful business is the data and information, and managing those well. While running a business, you will get an incessant flow of information which has to be streamlined and organized to pick the appropriate data, with ease. The implementation of CRM system will help you to manage data and also improve their quality so that you can access them at real time. All information is connected to the central database so that anyone from your company can access it throughout the world.
Sales Growth: By managing your sales team more effectively, CRM system can help in the sales growth of your business. Through this system, the sales team can track the prospect calls;         and thus, your territory coverage can be increased. But, here, you have to be careful. You must not track unrelated activities, like coaching or training as that won't influence sales.
Take Action on Data: You can achieve insights on taking action on data after implementing Salesforce CRM system. If there is an account that is neglected, you can again activate those stale accounts with the help of your CRM system. These are the insights you need to expand your business. Without these, your sales team will be clueless and you will only end up missing opportunities.
Easy Decision-making: Through CRM system, you can gather the required information and then edit those, as you want. You can also review those and then take essential decisions. Maybe, the decision-making ability is yours, but it can drive you to more detailed information which will help you to take the right decisions.