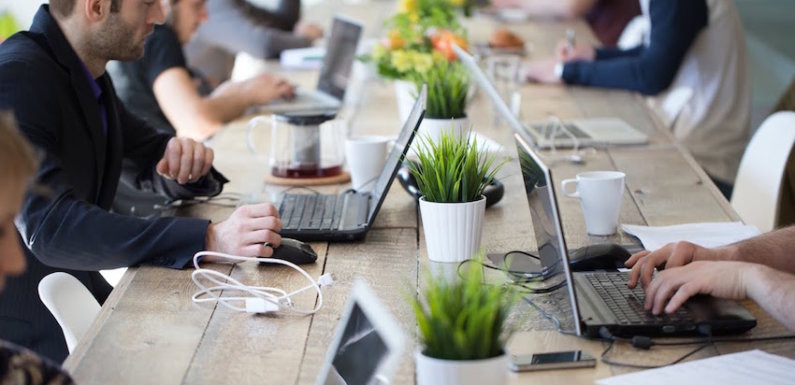 The accounting department is an essential cog of the organization wheel. There is seldom a time when the accountants can breathe easy as the accounting process involves multiple processes involving confidential company data.
Hence, it is paramount for any company to offer its accounting department with the right kind of environment so that they can carry out their work optimally and stress-free. For this, the latest software applications come to the rescue. They automate most of the menial work that occupies an accountant and frees them some time for the more critical tasks.
Accounting Software
1. QuickBooks
One of the most renowned accounting software in the market, QuickBooks, offers accountants with an efficient platform to accomplish all their accounting tasks. It helps you to create customized reports, track the company's expenses, accept payments, manage bills and invoices, and more.
You can choose between the different variants – Pro, Premier, Enterprise, Accountant, according to the needs of your business.
2. Sage
Sage software is an all-one solution for small and medium businesses. It helps accountants in keeping track of a company's cash flow, create invoices, and manage bills and payments. Sage offers you cloud backup that enables you to access the accounting data from anywhere at any time.
Moreover, you can integrate Sage with Microsoft Office 365 for better data management and online access.
3. Xero
A popular cloud accounting software among small businesses, Xero lets you view the financial data from any location at any time on smartphones, laptops, or tablets.
Through the online invoicing feature, you can send online invoices to customers with Pay Now option. You can customize the invoices with the help of available templates as per your requirements, like adding your brand name, logo, or terms and conditions. Xero also gives you the option to send batch invoices.
Organization Tools
4. Trello
Trello is an efficient tool that helps the accounting department in keeping track of their tasks. Its innovative design enables you to set the team or personal tasks in the form of cards.
You can add information like write description, set due date, add attachments, checklist, etc. to the card. Moreover, you can add team members to the card who will receive notification of the same.
5. Evernote
Evernote lets you organize your daily tasks saving loads of time and effort. It enables you to create to-do lists, notes, clip full-screen screenshots of useful webpages, etc. Evernote stores all the information online and is automatically synced to multiple devices, be it your smartphone, laptop, or tablets (Android or Mac). You can also take photos of your handwritten notes with the ability to search any word with the handwriting identification feature.
6. Asana
Asana is an organisational tool that helps accountants manage their team projects efficiently. It lets you assign tasks to the team members and set their priority, deadline, etc. You can use the Rules feature to automate manual tasks like assigning tasks to the employees, allowing access to the specific team members, and notifying team members of a new task. Learn more about how much Asana is compared to other products to find the best option for your company.
Communication Tools
7. Skype
In this fast-moving world, it is not always possible for accountants to attend face-to-face meetings. Skype, a product of Microsoft, in a video conferencing tool that helps you to have important conversations with clients with portable devices like laptops and smartphones.
Skype allows up to 250 people to attend a single meeting with the ability to record the meeting. You can also send instant messages, send files, and share your screen with other members.
8. Slack
Slack is a collaboration tool that helps in streamlining the communication between the accounting department. It offers secure private channels for every conversation that can be used to send instant messages, share confidential information, or for group discussions.
You can integrate Slack with a variety of third-party apps such as Dropbox or Google Drive to enable the sharing of data directly from these apps. It minimizes the need for sending data through emails and makes communication hassle-free.
Time and Expense Tracking
9. TSheets
TSheets is a time-tracking application that helps you keep track of the employees' working hours. It is available on the web and as a mobile application. With the help of TSheets, you can create a schedule for employees on the basis of their shift, job, or remote work. Moreover, it also helps in getting better data insights through real-time reporting.
When you integrate TSheets with accounting software like QuickBooks, Xero, and Sage, the payroll process becomes streamlined for the accounting department as all the data is synced automatically.
10. Expensify
Expensify is an expense tracking application that syncs automatically with the leading accounting software like QuickBooks, Xero, and Sage to simplify the expense and receipt management process.
With Expensify, the accountants are able to set expense policy rules to keep track of the company's expenses by flagging the receipts that need further approval. Moreover, with the SmartScan feature, you can scan a receipt, and the details are entered directly into the expense reports. The receipts can then be submitted or approved automatically.
Final Note
These were some of the most useful tools that the accounting department can utilize to simplify the accounting tasks at hand. However, there is a plethora of tools available in the market with diverse functions. You can compare the products and match them with your requirements to build a fully functional accounting system for your department.