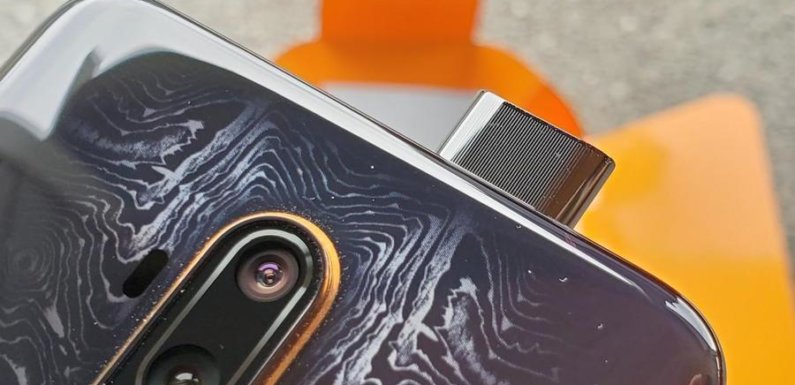 OnePlus celebrated the 6th anniversary of its founding just two days ago, on December 17, 2019. Throughout the whole 6-year journey, the Shenzhen brand floated the smartphone market with some of the premium-looking Android phones with the best value and affordable prices. With the mantra of "Never Settle", OnePlus always accepted challenges regarding high-tech designs, features, and prices and stayed ahead of the competition too. This is evidenced by the incredible range of smartphones that OnePlus rolled out in 2019.
To some critics, the camera of OnePlus 7 Pro was comparable to iPhone 8 which is a huge compliment for the OnePlus brand and people who wish iPhone transfer to Android devices.
Here at the end of 2019, several rumors and teasers are already out about the 2020 launch of OnePlus 8, OnePlus 8 Lite and OnePlus 8 Pro and we're going bonkers to wait and watch what OnePlus does differently in the new range of smartphones.
What else! It seems like that's not the end for Chinese smartphone maker and there is really much to glean in 2020. In a recent tweet by OnePlus CEO Peter Lau, the company has confirmed itself that it is cooking up something mysterious. OnePlus is going to debut its first-ever series of concept phones in the early January 2020 at the CES event. The CES tech show is going to be held in Wayne Hotel, Las Vegas from January 7 – 10 between 10 AM to 5 PM.
The 'mysterious' device with the moniker OnePlus Concept One Phone is mysterious so far as the details are thin on the ground.
What are Concept Phones?
A concept phone is a handset rolled out by a company on a small scale. The company puts it up as a prototype and it doesn't have plans to launch on a large scale, or at all; rather the concept phone is used to make an inception of new technology the company is chipping away at.
In early 2019, we have already seen two comparable smartphones from two particular brands: Meizu and Vivo. The Meizu Zero and Vivo Apex 2019 were both all-screen, button-less, port-less android transfer phones intended to feature the kind of cell phones we'll be using in the near future. We let you know at the time that few tech leaps forward would be important to bring such an idea into the real world.
In light of that, it's vague what the OnePlus Concept One phone will bring on the table. However, we can gather some specs from the hints. Let's see how OnePlus unveils concept phone to wow us.
What are Our Guesses?
In an official video by OnePlus (as in the above image), it portrays the concept phone as "smoother, faster" which likely alludes to a smart chipset and high screen refresh rate. It has also referred to the word "burdenless", which is quite confusing at this moment.
It could have many interpretations, however one of the clear highlights might be that concept phone being a foldable device. The reason to call a phone 'burdenless' may be as it's smaller, easy to hold and simpler to place anywhere. OnePlus has also used the phrase "alternate design approach", which somehow confirms our random guess. We'll need to wait for a short while to know for certain.
Additionally, OnePlus is expected to unveil the kind of No-compromise devices in 2020. The flagship smartphone is expected to kick off with high-end features such as wireless charging, in-display camera tech, battery tech, better wireless connectivity (easier to transfer content), no buttons or ports, virtual assistant feature, a body made up of unbreakable glass, 5G compatibility, long-lasting & faster battery, reverse charging and a lot more. Perhaps, we find a few or all of these features in Concept Phone One. However, being the first in series device, we cannot expect it to be at the pinnacle of concept phones up until now.