Network Attached Storage (NAS) is the platform of choice for unstructured data, offering highly scalable storage systems with built-in file services. NAS systems generally support both Windows (CIFS/SMB) and Linux/Unix (NFS) file protocols simultaneously. File data is growing at a higher rate in enterprises than structured data (which is created and housed in databases). As more companies generate more unstructured data in the form of files and find new ways to use this type of data, managing the massive repositories becomes a bigger challenge.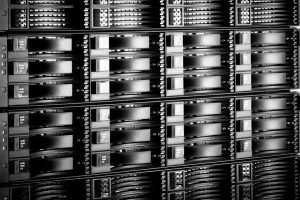 Part of the issue with managing NAS storage and the file data it houses is the need to refresh systems or switch vendors periodically. NAS systems, like any other technology platforms, get old and need to be replaced after around 5 years of service (longer or shorter depending on lease vs. buy or other considerations). When the time comes for a refresh, companies must perform a NAS migration to move data from the old system to the new one. For companies with a relatively small data footprint and few systems on hand, NAS migration may be needed only once every several years. For petabyte scale shops with data spread across many systems of varied ages, refresh is a constant process, likely seeing migration activity constantly throughout each year.
Companies with petabyte scale data footprints and many systems from several vendors can benefit significantly from getting good at NAS migration. Since they know that this activity is going on constantly, planning ahead with automated, policy-driven NAS migration software and IT administrators that know how to use it can ease the burden of moving the data, and increase business agility significantly.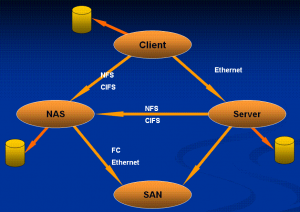 NAS migration can suck up most or all of an IT team's time if the methodology used is custom scripting and free utilities. Organizations in this situation often see lower IT effectiveness as their admins are spending their time keeping up with repetitive and time-consuming migration tasks rather than improving efficiency or driving innovation. It's hard to stay focused on driving business value or keeping pace with new technologies or retain top staff when remedial work uses up all the hours in each day.
As NAS migration gets more and more pressing with high growth of data, a proactive, automated software solution is the way to free up staff to maintain focus on IT value creation. Avoid falling into the trap of simply treading water, delegate low-value migration tasks to software, and reserve human effort for things that create real value through innovation and creativity.