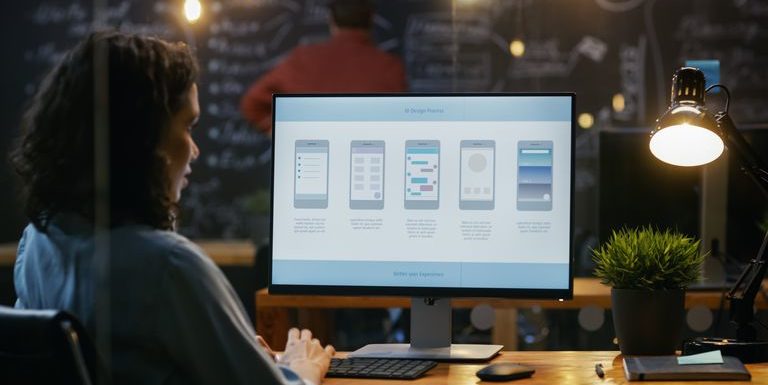 2018 was an epic year in the technological advancements of mobile application development. The internet usage on mobile is more than the usage of computers – desktops and laptops.
According to a mobile app developer, "The total mobile app downloads this year has crossed 200+ billion, and by 2022 it is expected to cross 258 billion," which tells us that the future is at our palms.
The future of the mobile app industry is bright and soaring high!
Mobile app industry experts believe that mobile apps will hit $200 billion revenue by 2022.
Not only this but many experts say that the mobile application development industry is not going to slow down in the future due to changing mobile application development trends.
Today, mobility marks the flexibility and mobile apps as the key interface to perform the workflows in every business function.
Thus, the demands of new technology in iOS and Android app development is surging fastly to meet business needs, customer management, data management, and business management to remain ahead of the competitors.
Such kind of management is only possible if a mobile application development company uses the latest mobile app trends, take a leap to enrich the app industry and strongly acts in transforming the business goals.
Benefits Of Recent Trends In Mobile Application Development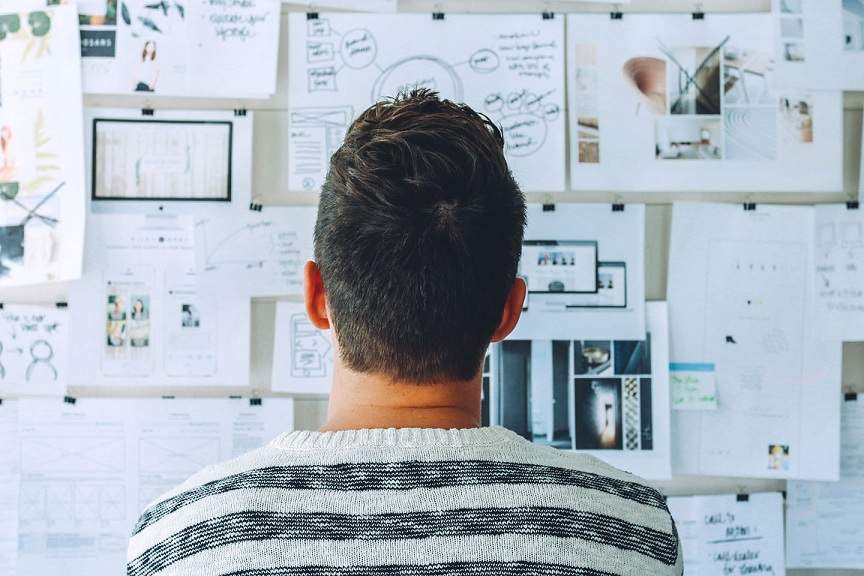 It is clear that 2020 is all set to introduce some new technologies in mobile application development trends because the old trends like AI, machine learning, strong cybersecurity, high definition cameras, etc. proved themselves advantageous and revolutionized many mobile application development services.
A few advantages of mobile app trends in 2018 are as follows:
Empowered every task on mobile in real-time
Flexible and scalable in ease of doing tasks
Increases productivity and operational efficiency
Easy to customize business, operations, and workflows
Allow businesses to put intelligence and directly communicate to customers
Overall, it is not wrong to think that the recent trends in mobile application development will let the industry to boom at such a level where the above predictions from the mobile industry experts will become a reality.
After researching on mobile app trends, our mobile app developers have prepared a guide on apps growing technological trends. Let's take a look at them one by one:
AR/VR Era Has Begun
Audio Reality and Virtual Reality is not only limited to gaming applications but is becoming a necessity in the enterprise market. It is a 'beyond the screen' technology, and tech giants like Google and Apple are releasing their latest devices which is bridging the gap between real and virtual world.
For example, AR in marketing, manufacturing, healthcare, advertising, etc. are few mobile application development trends which show that soon virtuality if the ultimate reality.
IoT Devices – Smart Objects
Internet of Things (IOT) is basically an interconnection between electronics, sensors, software, etc. embedded into a physical object.
For example, smart homes, smart areas, intelligent security cameras, smart self-driving cars, etc. are the latest trends of IoT devices which you can access based on apps.
Several enterprises and business organizations take help from IoT engineers and mobile app developers of a mobile application development company to make IoT devices.
"Smart home security cameras are the important devices getting installed in homes at the USA for a secured private life."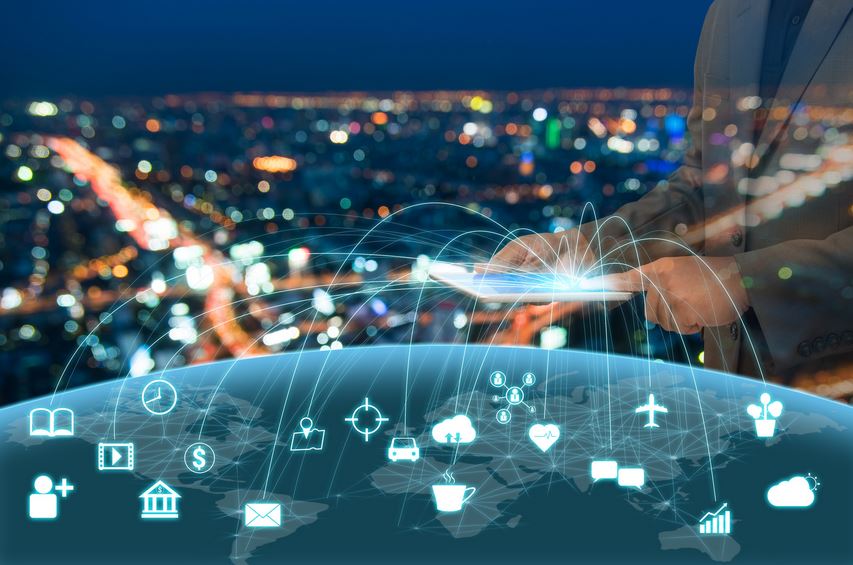 AI and Machine Learning Apps
We had seen several Hollywood movies based on the theme of humanoid robots and destruction of the world. Yeah, The Terminator is one of them!
But, I am not going to destroy the world; however, Sophia might want to as she said in one of her interviews.
We know about Google Chatbots, Apple's Siri, etc., but 2019 is not limited to them. Most of the workers using ERP software now has AI assistance that extends their capabilities and proficiency in the workplace.
This means AI and ML has established their roots deeply in mobile application development to take part in future innovations.
Vision: Maybe in the future, you get the chance to access mobile apps and games virtually.
Blockchain – Technology In Enterprise Ecosystem
Blockchain is among the latest mobile application development trends to decentralize data, enhance the security systems in order to keep data safe and bringing more real-time transparency in business and transactions.
In other words, blockchain comprises of blocks which store data related to transactions, healthcare industry, education, energy, etc.
It is the only mobile application development trend in 2019 which will give you the following benefits:
Data security
Multilevel authentications in business enterprise mobile apps
Real-time synchronization
Account management is easy
Gamification – New Way To Increase Cybersecurity
Though usage of mobiles is increasing towards work, enterprise software, etc. but, you can't deny the fact that the one industry which earned a maximum profit is 'the gaming industry.'
The mobile app developers either they are android game developers or iOS game developers are focussing more on cybersecurity because gaming apps are the medium through which hackers or cyberattackers enter into your mobile device and control them.
In the mobile application industry, Gamification is one such approach among other mobile app trends of 2019 that lets you secure your mobile by using game design elements and game development principles in a non-game context.
Several mobile application services providers are focussing on using these ongoing technological advancements into mobile application development.
Moreover, these are the top 5 mobile app development trends, but we can expect more from the app development industry.
Mobile App Future Trends
For example,
You will use apps virtually
Before every app, you get a game to play in-context to security
Virtual calling apps via IOT
A stable version of Virtual glasses
Cross-platforms apps to increase business
Mobile applications development are the prime forces to conduct any successful business today. Majority of the business organizations harness this power by using mobile enterprise applications.
Whether you are a startup or an enterprise, you cannot escape the enterprise mobility which is transforming the world.
If you are willing to explore each of the above- said mobile application development trends, then hire mobile app developers, get in touch with those who specialize in such app trends.