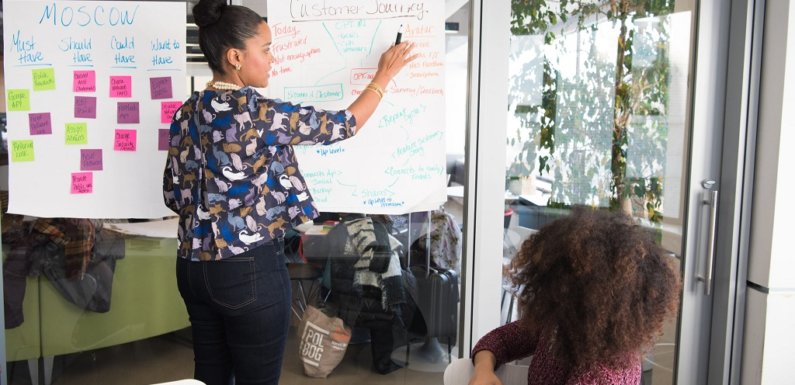 Technology has revolutionized the world in every sector. From day-to-day activities to corporate lifestyle, it has majorly changed the way people used to function before. It has made a great impact on everyone's life as well.
Moreover, with the significant rise of smartphones today, it has become imperative for every business owner to leverage the benefits of mobile applications for the growth of their business. Therefore, mobile applications are taking over the market like a storm. Since the invention of mobile phones and mobile apps, a lot of opportunities have opened up that can help businesses to survive and thrive in this competitive market.
Being an entrepreneur, if you are starting your own venture, there are some important factors you should consider, such as: generating sales, building a scalable customer relationship, and improving the efficiency levels of the company. Mobile apps have helped organizations in achieving these goals to a great extent. As per the report, there is an average of 2.7 billion smartphones in the world and the number is rising day by day.
Well, if you are into a business and don't have a mobile app, then you are missing out on a lot of opportunities for business. Mobile apps or platforms are an amazing opportunity for businesses to reach their customers irrespective of geographical location. And the increasing popularity of smartphones has made it easy to reach customers in various ways.
In this easy-going world, most of the people on earth use smartphones more than their desktops or laptops. Because it's easy to carry and they can make use of features like geolocation, biometrics, AR, cameras, sensors, and some other features that a mobile website can't provide. Hence, mobile apps have become an essential tool for promoting your business and making it grow.
So, here are top tips that will make your business more popular and grow through app solutions.
1) Be Visible To Customers Constantly
As per the recent report, an average American spends more than 2 hours using his/her cellphone on a daily basis.
Of course, this time is often spent playing games or browsing their social media accounts. But that doesn't change the scenario that, if someone has downloaded your app on their phone, they are going to check it every time they open the phone and look through their apps.
This means that you will have to constantly remind them that you exist. This ensures that you will be the first business that they think of when they need to purchase what you sell.
2) Stand Out From The Competition
In this competitive market, every large business or organization that you can think of has an android app development. But this is not something usual that you will find at the small business or startup level.
This means that you stand strong, take a leap of faith, and reach your customers by offering an app. Be the first small business app near you.
Your customers will be impressed by your modern and ambitious business approach. This will make you unique and stand out amongst your competitors.
3) Increases Brand Awareness
This is a very interesting factor that a mobile app helps small businesses to build brand recognition. Mobile apps work similarly to billboard signs for small brands. So, it's necessary to design a mobile app that works well and properly. Then, customers should always think of you first when they want to buy something.
A mobile app gives businesses a conventional, stylish, informative, and functional look into customer behavior. An intuitive and feature-rich designed app is surely going to add to the target segment. But if your app is too confusing and unprofessional, then you are going to lose many customers.
The more creative your app will be, the more users will get involved, and sooner they will decide to leverage your services. And this method is called "Effective Frequency" in the advertising world.
4) Add Value to Business
The major advantage that small businesses could gain through developing an app is adding value to their businesses. Apps have proven to be a worthy investment that allows customers to interact with the business without any problems. By developing an app, you can offer customers loyalty systems and referral programs. This way, you can promote your app and business as well.
Apart from this, you can easily integrate the latest technologies as per the users' convenience. By upgrading mobile apps, you can advertise your new offers, promotional discounts and many things which push customers toward engaging with your business. Hence, mobile apps add value to the business, which turns out into generating more revenue for small businesses.
5) Build and Maintain Loyalty
An app is the most convenient way to build and maintain loyalty to your small business. You can offer a loyalty programme on your app, which forces users to come to your app again and again and purchase something.
Along with this, you can also satisfy their needs by providing seamless customer service. If you show customers that you genuinely care about their needs and stand up to their expectations, they will keep purchasing from your app, so you will end up generating more revenue.
6) Improve Customer Service

If you are doing business, the first important thing you need to do is to satisfy your customers with seamless service. Irrespective of your business size and industry, your customers need some way to reach you when they are in trouble or have a query.
Of course, you have an email address or phone number available in the app, but this means customers are bound by your limits. As they can't have an instant solution and have to find these details.
It would be much easier for them if you provide a chatbot or instant messaging services built into your app. This way, you will satisfy customers.
7) Connect With Busy Customers
Online shopping is one of the most effective and easy ways than going to a store. There are still many customers out there who don't have time to open their computers and enter your website and go through it.
However, a developed app for your business can be the best way to reach them. As they carry smartphones with them. This means if you had an app, they could buy anything from you when they are busy doing something, at the gym, watching television, or on a break.
And if you made it possible for them to have trust in you and save their payment details, it would be even easier for them.
Wrapping Up
After going through these basic benefits of mobile apps, we have concluded that apps can provide long-term benefits for any business. It proves to be a standard element for startups or small businesses and expand their chances of meeting their goals in the future. You can also boost your business and make your services more accessible to users by developing a mobile app.
Hence, developing a mobile app is the most important and attractive option for any business if they want to survive and thrive in this market. However, there are many small businesses which have not yet recognized the potential benefits of using mobile apps. Don't be like them. Be a champion in this world.
So, what are you waiting for? Gear up and get set ready to develop a mobile app for your business. Hire mobile app developers from an experienced mobile app development company.

Walk on the path of success by joining hands with the best mobile app development company in India.