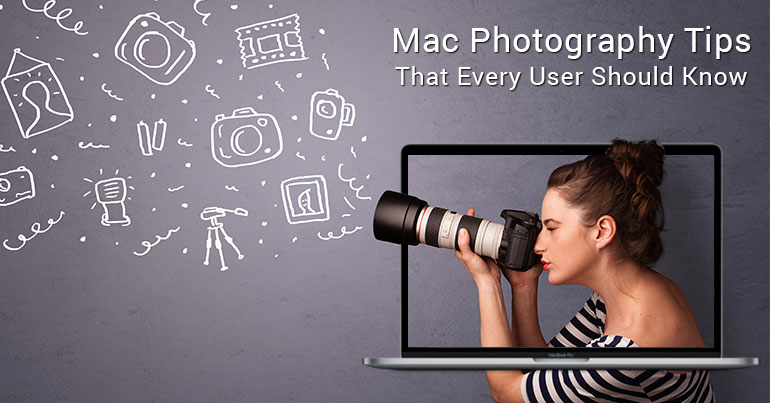 Photos app on Mac has improved the photo editing experience for Mac users who were regular to iPhoto and Aperture. Apple has equipped this app with more workable functions and features. This built-in app offers all competitive features to allow you to make all necessary tweaks in your photos. Let's discuss some interesting tips related to built-in Photos app on Mac that every user should know.
Copy the adjustments: This is useful built-in feature in Photos app that helps you batch edit images and apply various effects on numerous images in one go. To do this, just right-click on the image that you have edited and copy it to clipboard. It will copy the current set of edits you have made on the selected image and further you can paste it onto a different image by simply right-clicking on new image and selecting copy adjustments. This feature is useful when you want to edit multiple images with same effect for example with a similar low-light fault.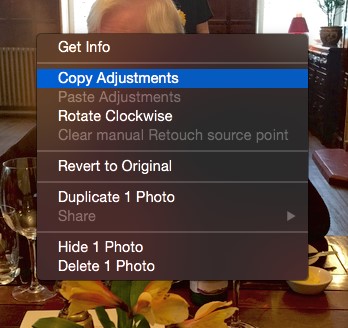 Source: macworld
Use People Feature: Photos identify various faces in your images which you can see in the People album under albums in left sidebar. You can double-click on any face to see the images associated with it. To name any face, just hover over it and tap on "Add name" option. People is an interesting feature in Photos app that allows you to identify faces seamlessly. Still, it is not perfect thus you can see faces which are not shown in here. If you want to add faces, simply tap on "Add People" option and select someone from the grid that is displayed. To select multiple people, use CMD + Click.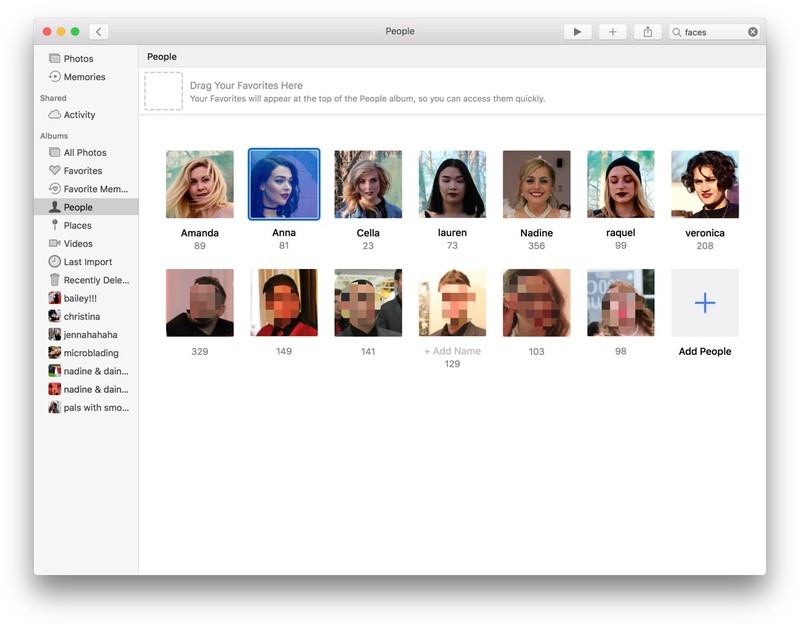 Source: napsterblaze
Create Slideshow: Projects tab in Photos app for Mac allows you to create print products that are manufactured by Apple or slideshows that can be exported as HD movie files.  You can create a new project, by selecting images you want to use via the Photos tab. You can press and hold CMD or Shift key to choose multiple images. Now tap the "+" button at the upper right corner of the Photos program window and choose the project type. Once you create it, here you can subsequently list any new project by clicking on Projects tab. The slideshow is one impressive project you can perform using Photos app.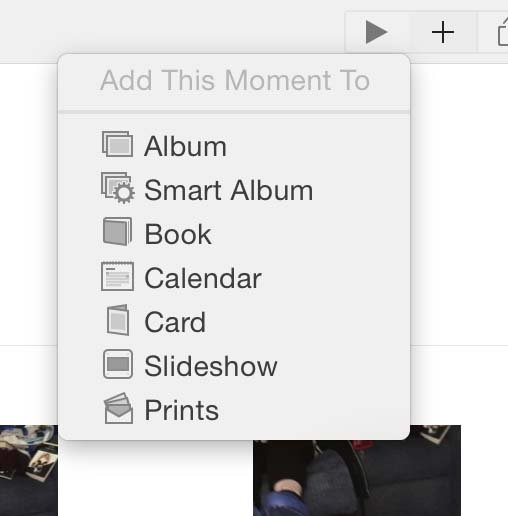 Source: macworld
Once you create a slideshow, name it and make the necessary changes. You can find three icons called Theme, Music, and Duration at the right of the program window. Using these icons, you can configure various aspects seamlessly.
Add text to slideshow in Photos for Mac: Photos as an effective Mac photo editor app offers numerous useful editing features to make necessary tweaks. You can add title text automatically when you type something in your images. In addition to that, you can add individual captions to all your images separately. To do this, tap the "+" icon to the right of the thumbnail and list and type into the text box.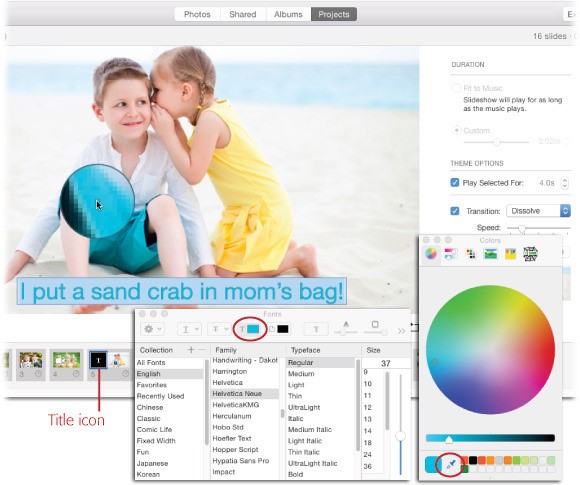 Source: macworld
Add a custom dark edge vignette: With a little tweak, you can add a custom dark edge vignette to any picture. To do this, open your image in Edit mode and tap on Adjust or press A key on your keyboard. Now tap on Add button at the top right and select Vignette. Use the radius slider to apply the effect as per your choice. You can also use Softness slider to manage and control the width of the transition area.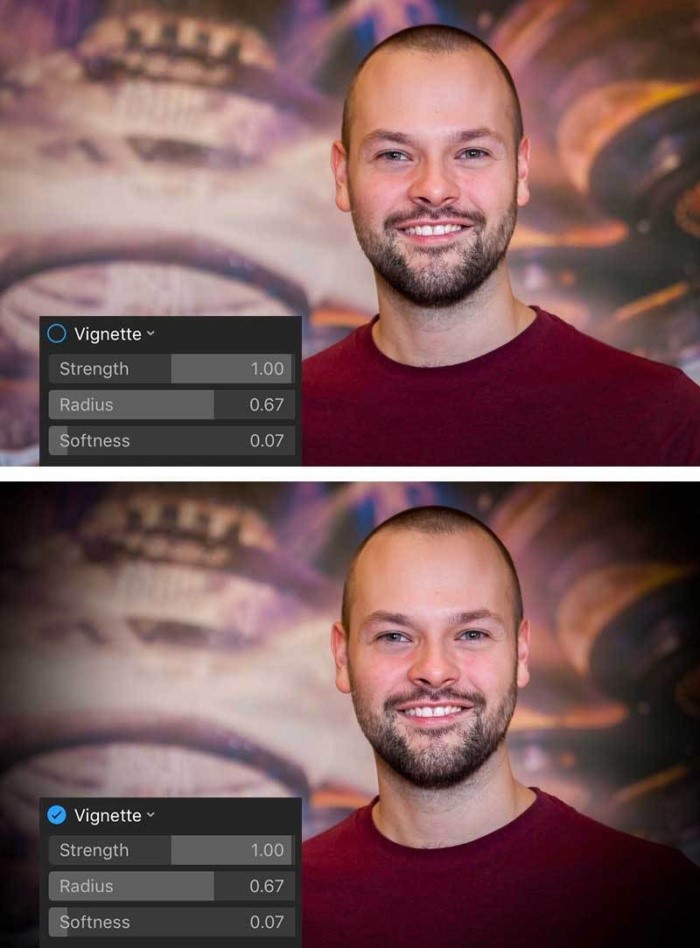 Source: macworld
Conclusion: Photos app for Mac offers numerous useful features to offer you amazing images. It is equipped with all latest functionality and features to make your regular picture into a piece of art. This built-in tool works on an intuitive and user-friendly interface to make your work easy and accessible.