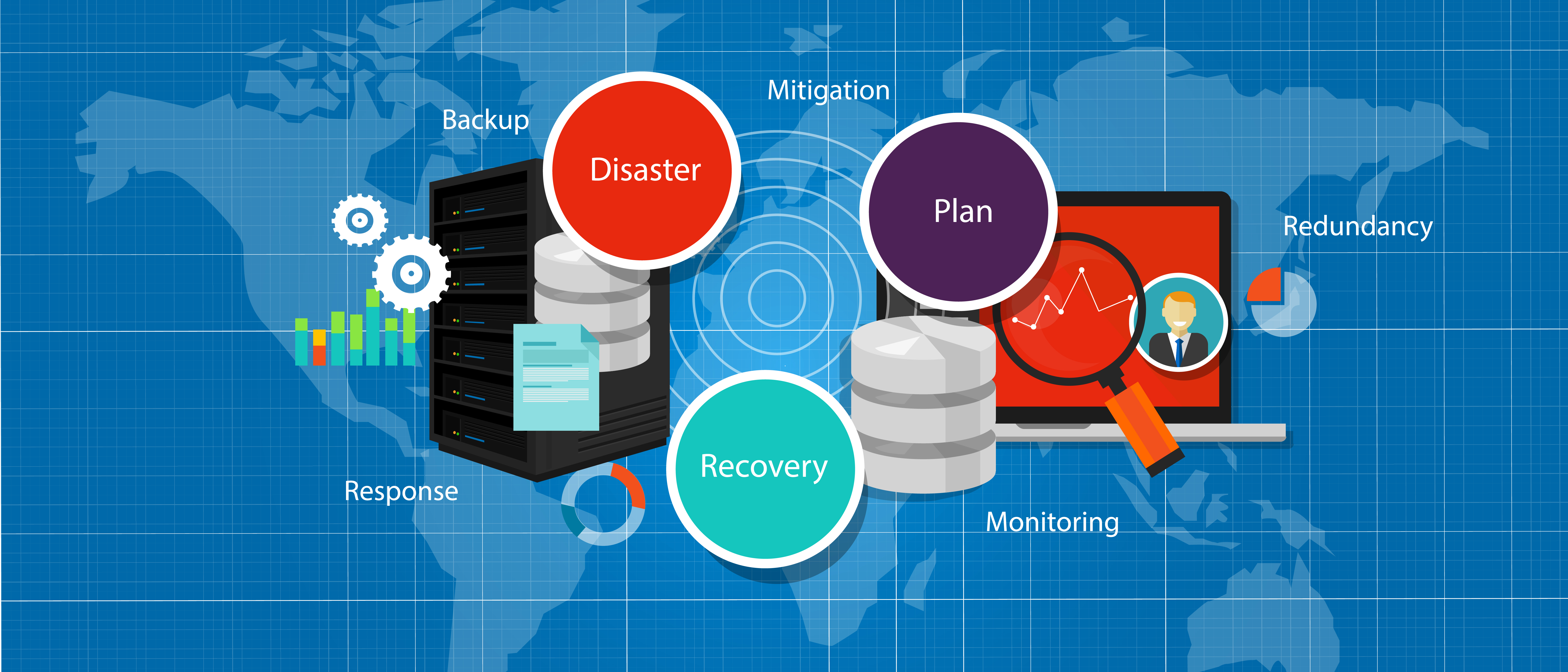 Enterprises always have to operate with the probability of disruption caused by a disaster. This disaster can be a localized incident (such as a fire etc.) or it can be a natural disaster (hurricanes etc.) or it can be a man-made disaster (such as ransomware, hacking, malicious deletion etc.). Either way, it is naïve to operate without having a disaster recovery plan that secures the enterprise's operations.
An efficient business continuity and disaster recovery (DR) ensures that the enterprise continues to provide its services and client data and all other sensitive data is well protected.
What is Disaster Recovery (DR)?
The main purpose of a DR plan is to minimize the disruptions, damage and economic impact caused by a disaster. A DR plan also clearly specifies how to progress to efficiently recover data.
A DR plan requires data analysis to understand the significance of various operations and the data involved. This plan defines how various resources of the enterprise are supposed to react in case of a disaster. When devising a DR plan, an enterprise has to address a number of variables; some of the significant ones are as follows:

Budget.
Resources.
Risks. (Administrative point of view)
Technology.
Data.
Suppliers & Clients.
What is Business Continuity?
Business continuity is the capability of the enterprise to continue providing its services/products despite a disruptive disaster/incident. As necessary as business continuity and DR plans are, few enterprises can actually say that they are very prepared for a disaster.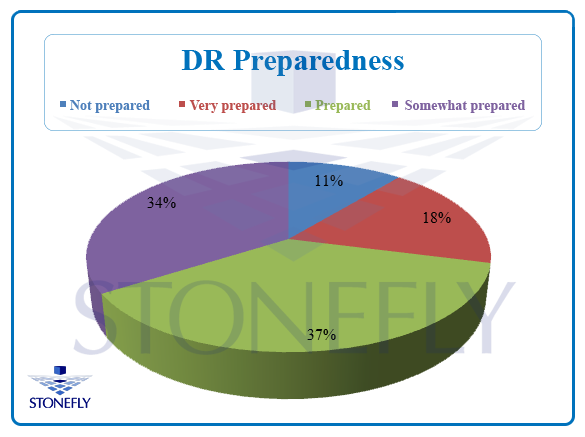 In accordance to a survey, only 18% of enterprises can effectively recover and continue operating in the event of a disaster. While 11% is completely unprepared and 34% is somewhat prepared. This implies that most enterprises are potentially at risk of losing data and getting their operations disrupted.
Another survey also states that 40% of the enterprises struck with a disaster, do not reopen for business.
Conclusion
Devising an efficient and reliable backup and disaster recovery plan takes a considerable amount of time and requires dedication of resources. However, having a way to continue operations even in a disaster is worth it.